August 15 – September 30, 2023
Louisa Keyser (Dat So La Lee), 1850-1925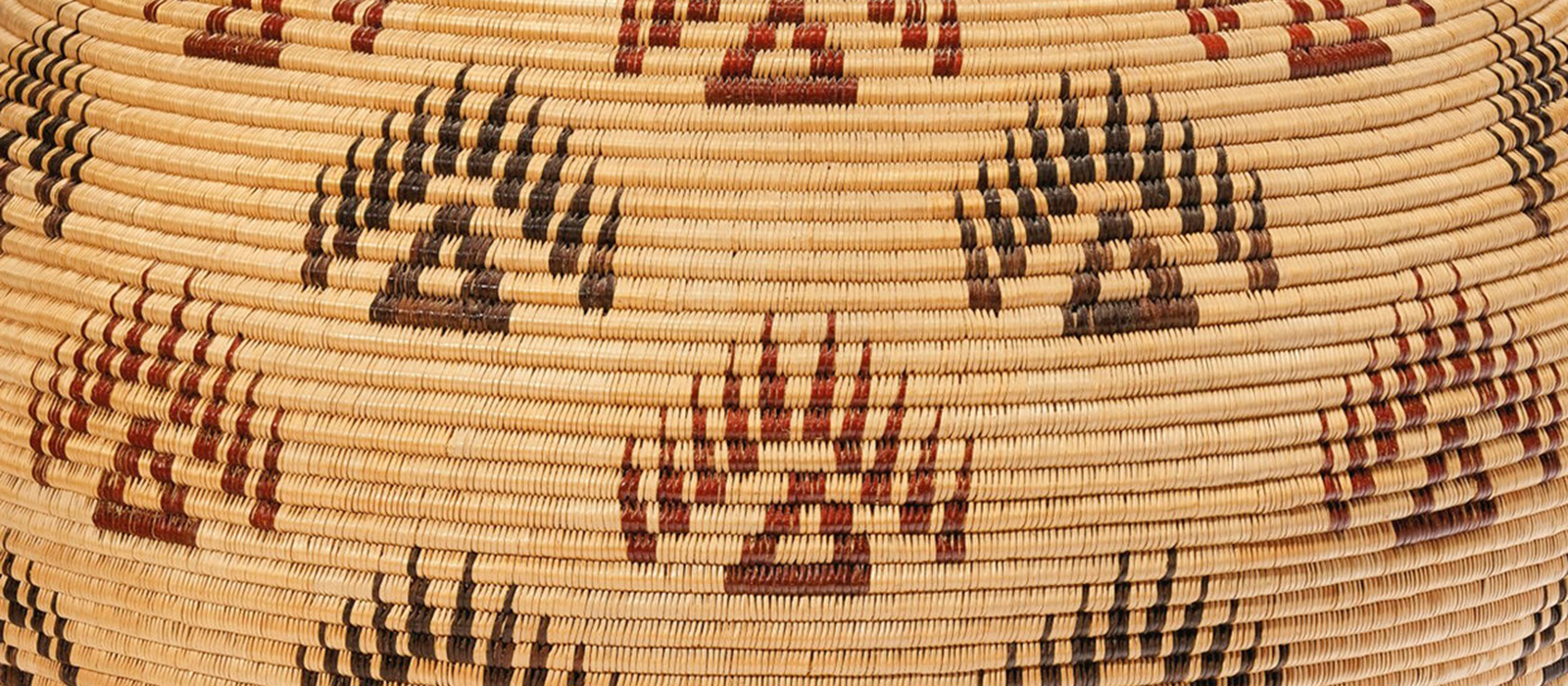 Louisa Keyser, also known as Dat So La Lee (1850–1925), is widely celebrated as the most accomplished Native American basket weaver of the 20th century. Distinguished by her exceptional craftsmanship, Keyser pushed the techniques, forms, and relatively plain surface designs of Southern Washoe basketry to create impressive visually-driven works for sale on the art market. Keyser's artistic innovations position her as a distinctly modern weaver. However, her unrivaled artistic output and extraordinary life story remain largely unknown outside of a small group of specialists. We are pleased to showcase five extraordinarily important baskets, an offering of a magnitude not seen in over half a century.
Various records put Louisa Keyser's birth date sometime between 1829 and 1850. A member of the Southern Washoe residing near the California/Nevada state border, Keyser learned to weave traditional utilitarian vessels as a child. From 1895 to 1925 she worked under the patronage of Abe and Amy Cohn, owners of the Emporium Company in Carson City, Nevada. In return for exclusive rights to her baskets, they provided her with food, healthcare, and lodging - one of the first documented artist-patron relationships with a Native American artist. During their 30-year relationship Keyser developed her distinctive "degikup" style - large spherical baskets that require utmost technical virtuosity - introducing abstract design motifs conceived specifically for her medium. Many photographs were taken of her during her lifetime, including a famous portrait by Edward Curtis.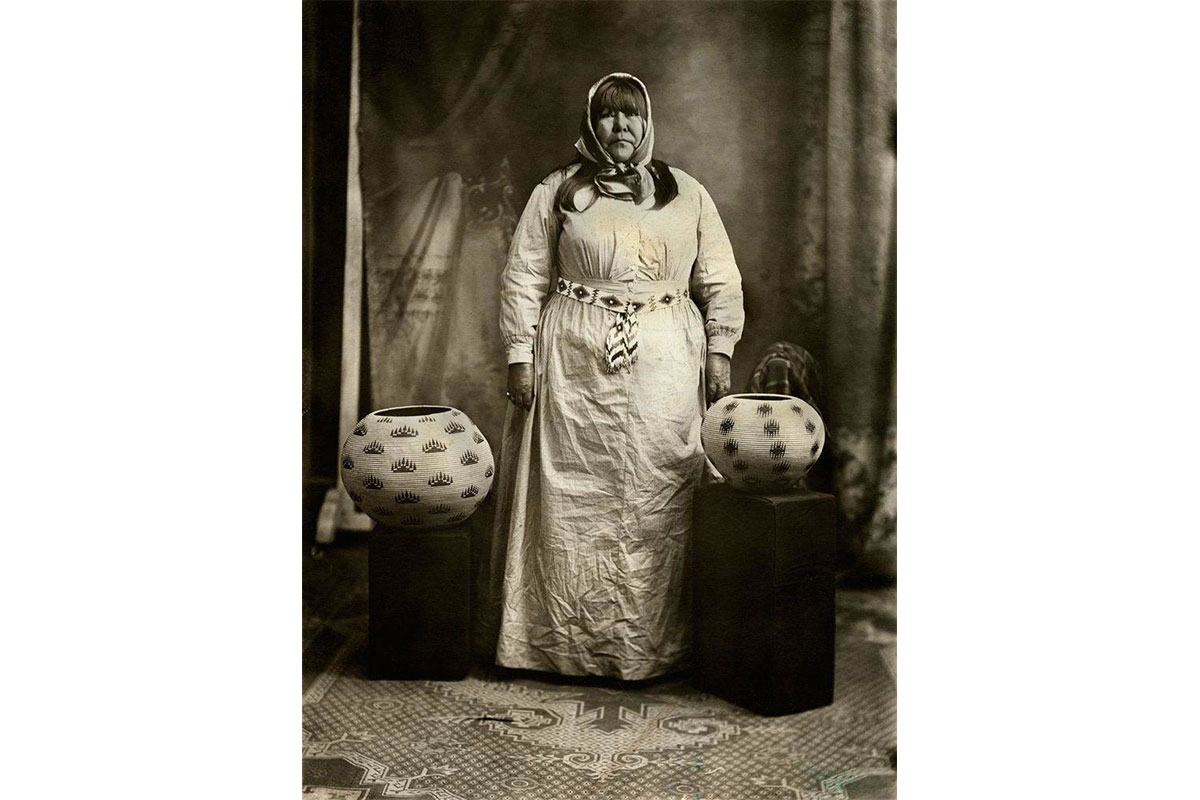 Elevating her to the status of an artist, Amy Cohn documented every work produced between 1895-1925 with an LK number, dimensions, number of stitches, as well as the length of time it took to make. In addition to her innovative basket forms, Keyser also developed unique polychrome design motifs and compositions. To make up for the perceived lack of "authenticity", Amy Cohn fabricated elaborate false narratives around the artist's life and baskets, embellishing many of her unconventional designs with pseudomythological significance. Propelled by the Arts and Crafts movement of the early 20th century, the Cohns created a veritable collectors field for Louisa Keyser's baskets and several of her works sold for amounts unheard of at the time.
At a time when Native American basket weaving flourished, Keyser's baskets stood out for their artistic innovation and technical superiority. The present works are part of only a handful of baskets of this scale and importance for sale in the last half-century. Comparable baskets are in the permanent collections of the Metropolitan Museum of Art, New York; the Brooklyn Museum, New York; and the Thaw Collection, Fenimore Art Museum, Cooperstown.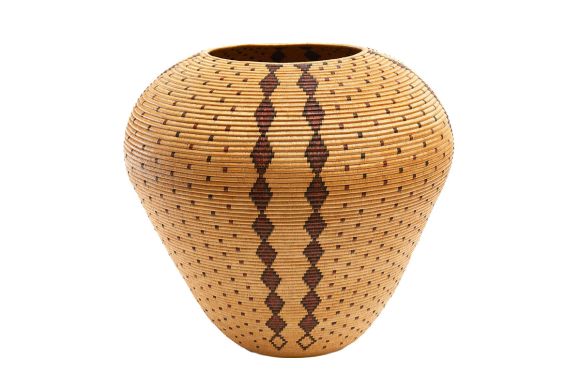 Louisa Keyser (Dat So La Lee), 1850-1925
Southern Washoe
Nevada
1916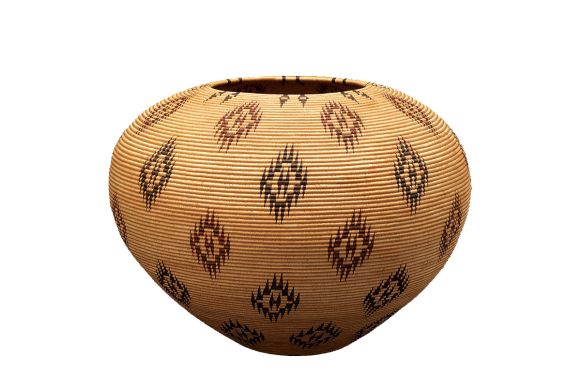 Louisa Keyser (Dat So La Lee), 1850-1925
Southern Washoe
California/Nevada
1912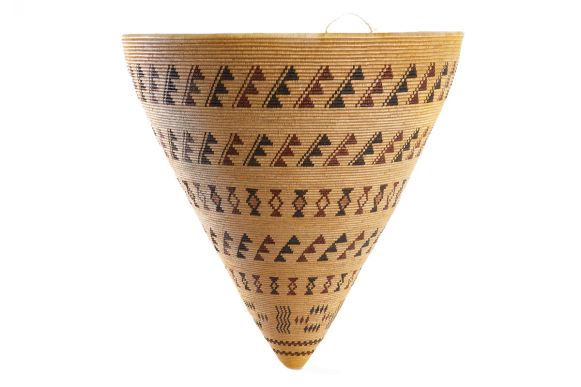 Louisa Keyser (Dat So La Lee), 1850-1925
Southern Washoe
Nevada
1911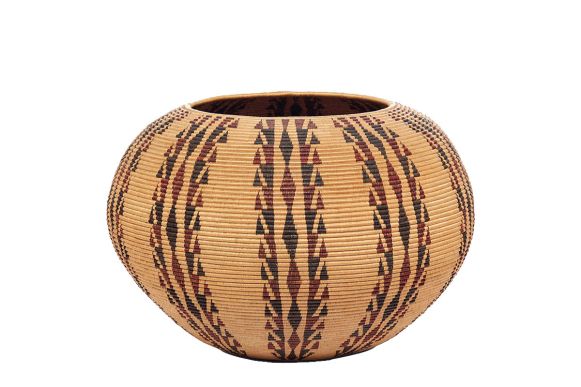 Louisa Keyser (Dat So La Lee), 1850-1925
Southern Washoe
Nevada
1905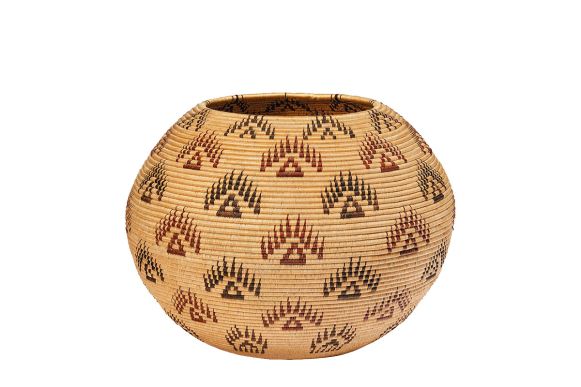 Louisa Keyser (Dat So La Lee), 1850-1925
Southern Washoe
Nevada
1902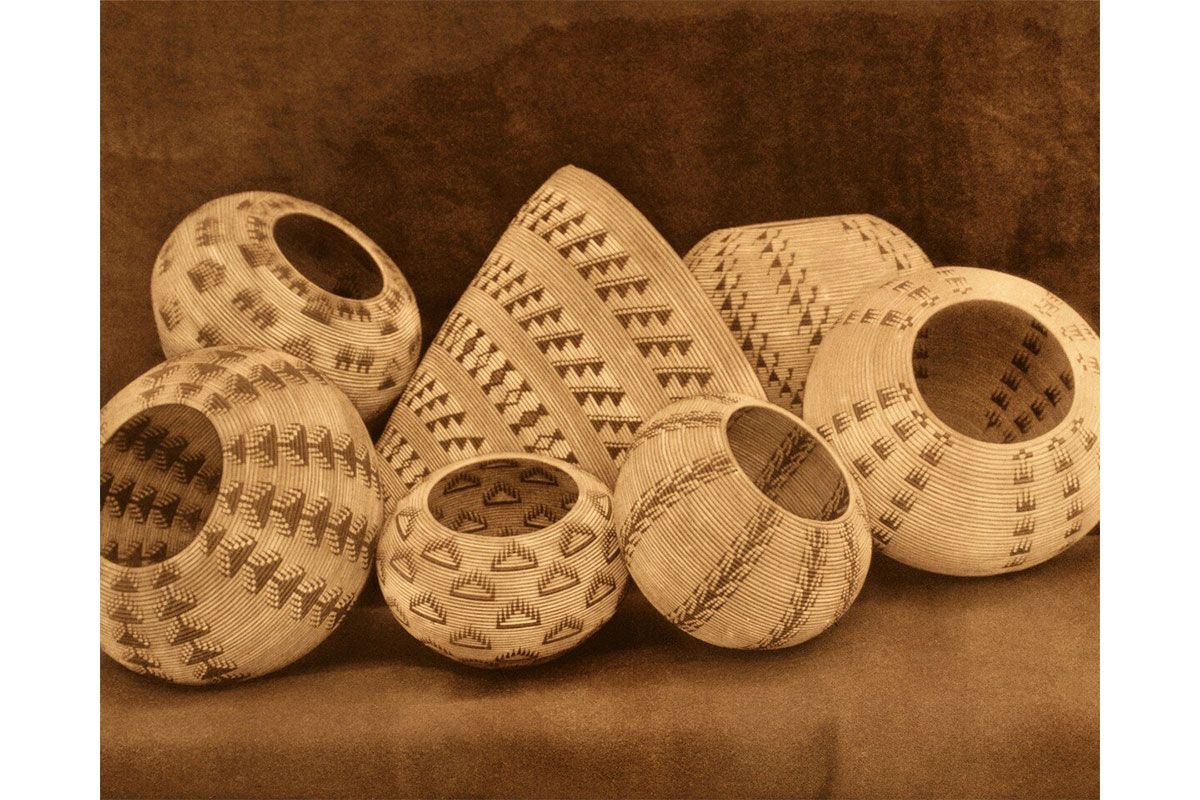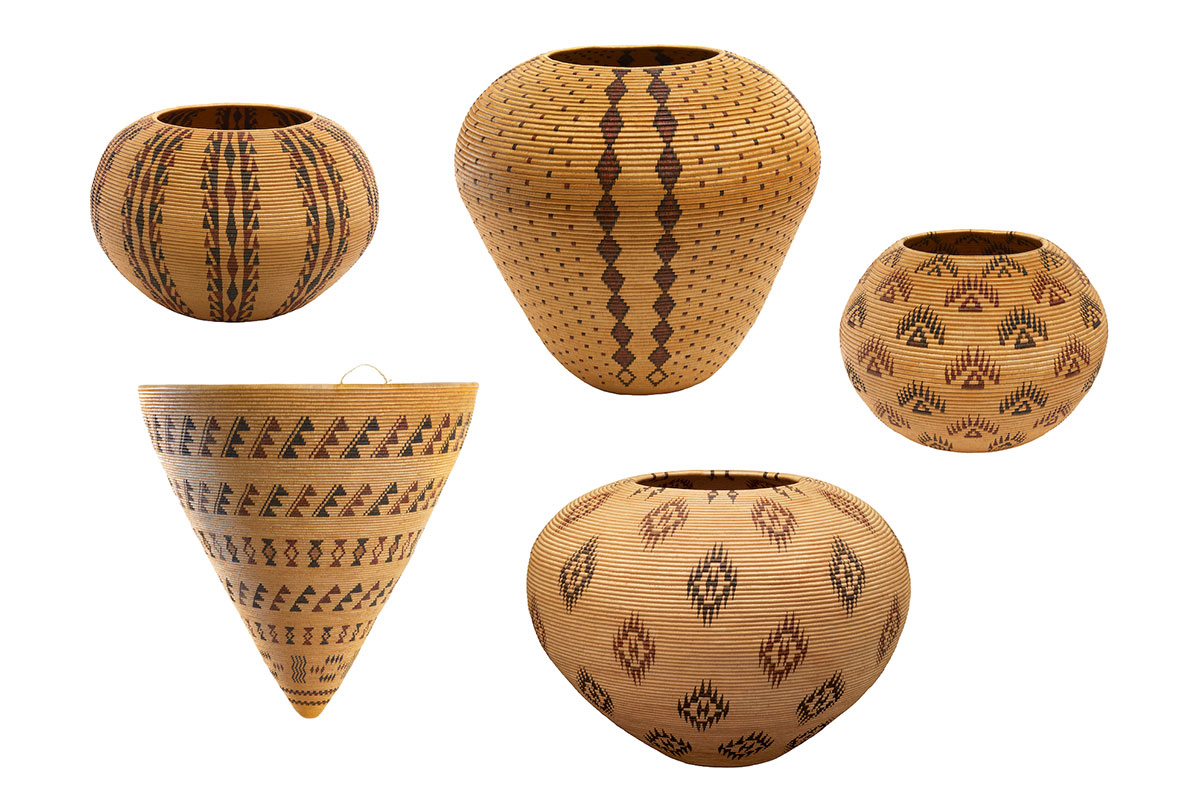 Featured in the Press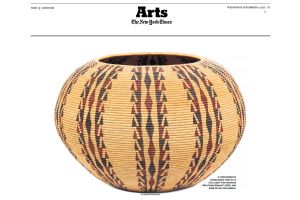 Marc Tracy examines the outstanding mastery of Keyser's art while highlighting the complex artist-patron relationship that enabled it