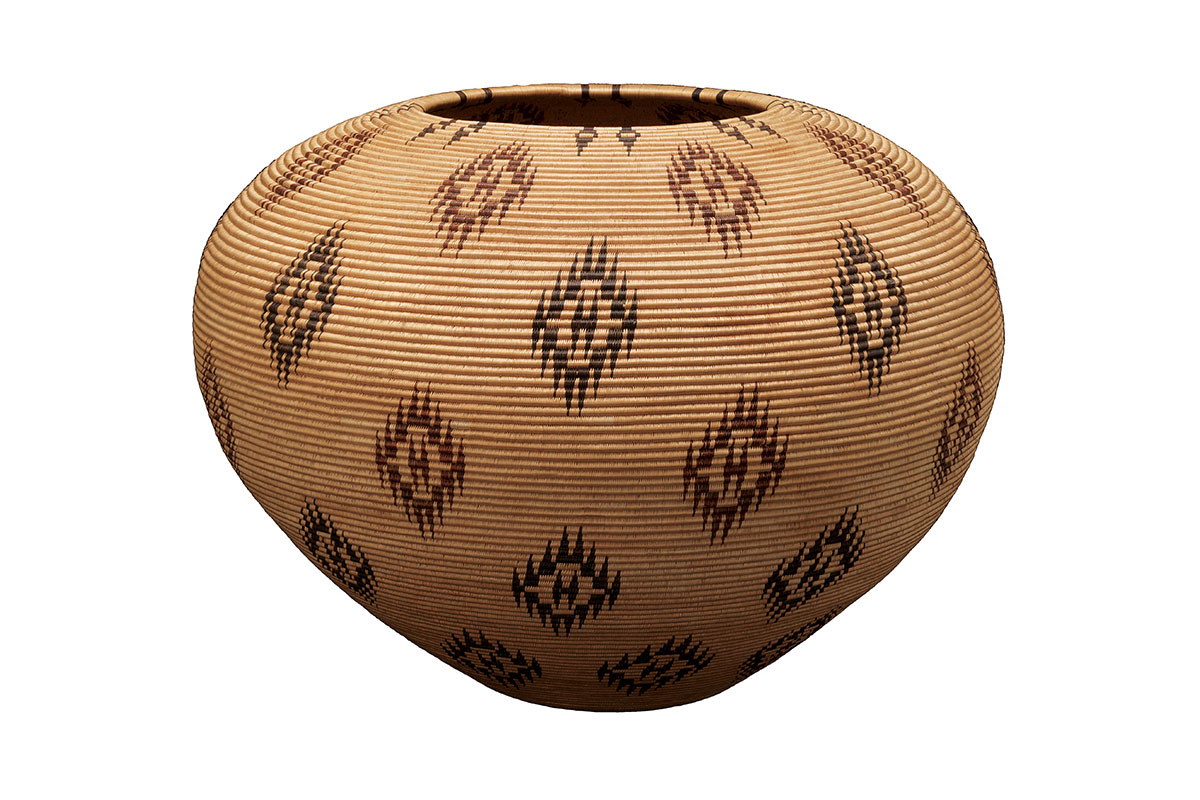 Basket LK52
Louisa Keyser (Dat So La Lee, 1850-1925)
Washoe
California/Nevada
ca. 1912
willow, redbud, bracken fern root
width: 17 ½"

Inventory # S3577
Sold
Provenance
Reportedly obtained from the maker in 1913 by a resident of Carson City, NV
Ex. The Green Collection, Woodbury, NJ
Parke Bernet Galleries, New York, November 19, 1971, lot 141
The Woodstock Foundation
Published
Dat So La Lee's Basketry Design, Cohadas, American Indian Art Magazine, Autumn, 1976, pg. 22
Donald Ellis Gallery catalogue, 2010, pgs. 44-45
Indigenous Beauty: Masterworks of American Indian Art from the Diker Collection, David Penney et al., New York, NY, Skira Rizzoli, 2015, pgs. 21 and 85
Exhibited
State Museum of New Jersey, 1962, Trenton, NJ
RELATED EXAMPLES
Coe, Ralph T., Brydon, Sherry, Vincent, Gilbert T. (eds.) Art of the North American Indians: The Thaw Collection. Seattle: University of Washington Press, 2000, pg. 285, pl. T751
Bernstein, Bruce and McMaster, Gerald (eds). First American Art: The Charles and Valerie Diker Collection of American Indian Art. Seattle: University of Washington Press, 2004, pg. 238, pl. 187
Louisa Keyser, also known as Dat So La Lee (ca. 1829–1925), is celebrated as the most accomplished Native American basket weaver. Distinguished by her exceptional craftsmanship, Keyser was both a keeper of Native traditions and a distinctly modern innovator. She is most famous for developing the degikup style, large spherical baskets on a flat base.

The present coiled basket is typical of Keyser's style, expanding out into the maximum circumference before tapering to a narrow hole in the top. Red and black geometric elements formed by bracken fern and redbud are evenly spaced across the surface. Traditionally, Washoe baskets were round, watertight containers made both for utilitarian and ceremonial purposes. Louisa Keyser transformed the relatively plain design of Washoe basketry into sculptural works for sale on the art market.

Born to the southern Washoe group, Louisa Keyser's artistry was recognized by Abram and Amy Cohn, owners of the Emporium Company in Carson City, Nevada. For several decades, the Cohns acted as Keyser's sponsors and provided her with lodging, food and healthcare, allowing her to focus on developing her artistic practice. The Cohns documented every basket produced between 1895-1925, creating a veritable collectors field in the process. Propelled by the Arts and Crafts movement of the early 20th century, Keyser's basketry sold for record prices at the time. Her art is in the permanent collections of many leading museums, including the Metropolitan Museum of Art, National Museum of the American Indian, Penn Museum, and Nevada State Museum.
Related Publications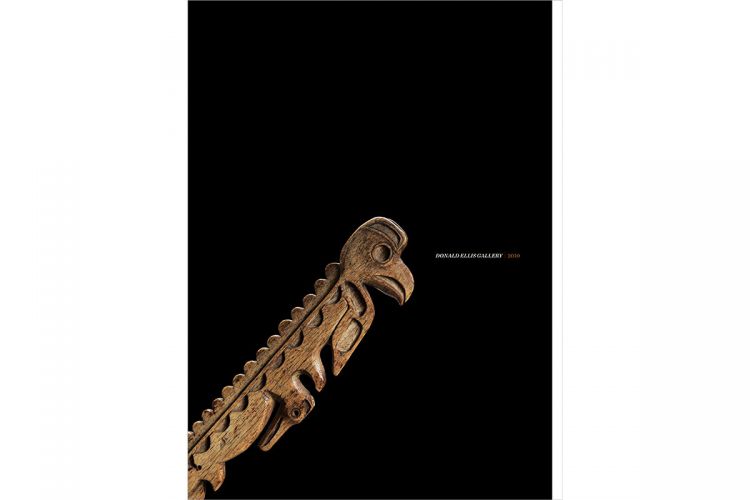 $35.00 USD