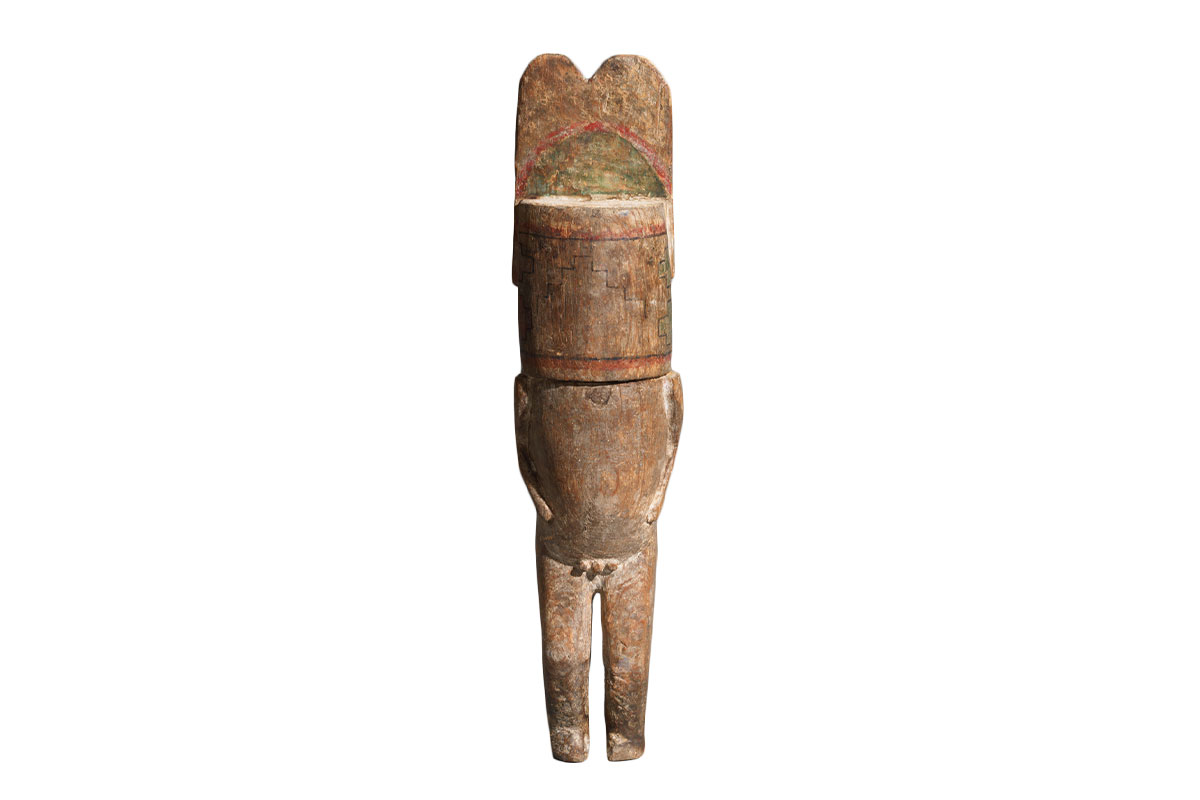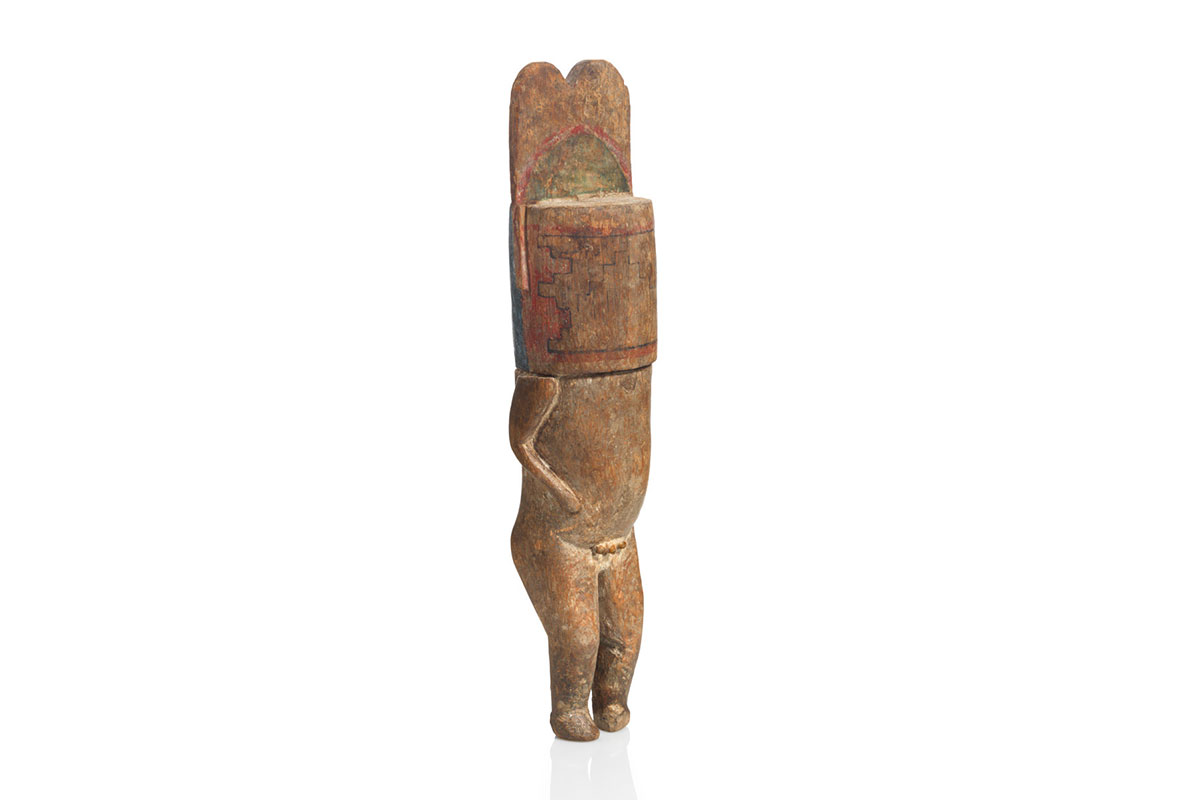 Fertility Figure
Pueblo
New Mexico
late 18th/early 19th century
wood, paint
height: 13 ½"

Inventory # S3916
Please contact the gallery for more information.
Provenance
Reportedly purchased in 1970 near Acoma Pueblo, New Mexico
Larry and Alyce Frank, Arroyo Honda, New Mexico
Donald Ellis Gallery, Dundas, ON
Private collection, Connecticut
Published
Donald Ellis Gallery catalogue, 1999, pg. 11
Related Examples
Danse Kachina: Poupees Hopi et Zuni dans les Collections Surrealistes et Alentour. Paris: Les Musees de la Ville de Paris, 1998, pp. 74 and 80, pls. 23 and 28.
Brooklyn Museum and The Art Institute of Chicago – See: Penney, David and Longfish, George C. Native American Art. Westport: Hugh Lauter Levine and Associates, 1994, pg. 135
Related Publications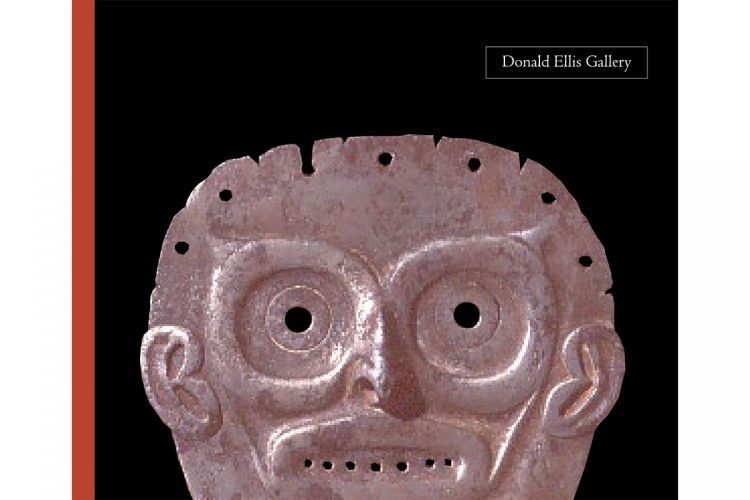 $30.00 USD