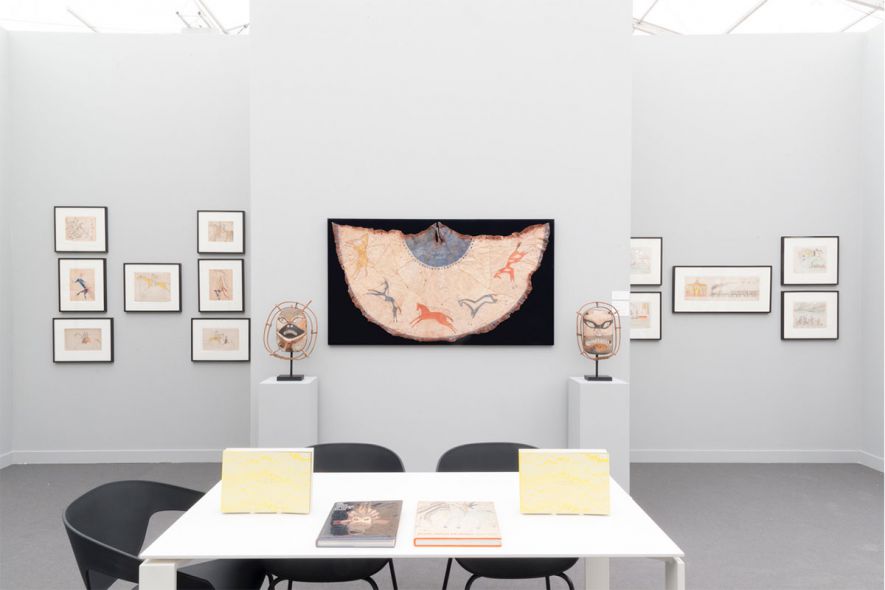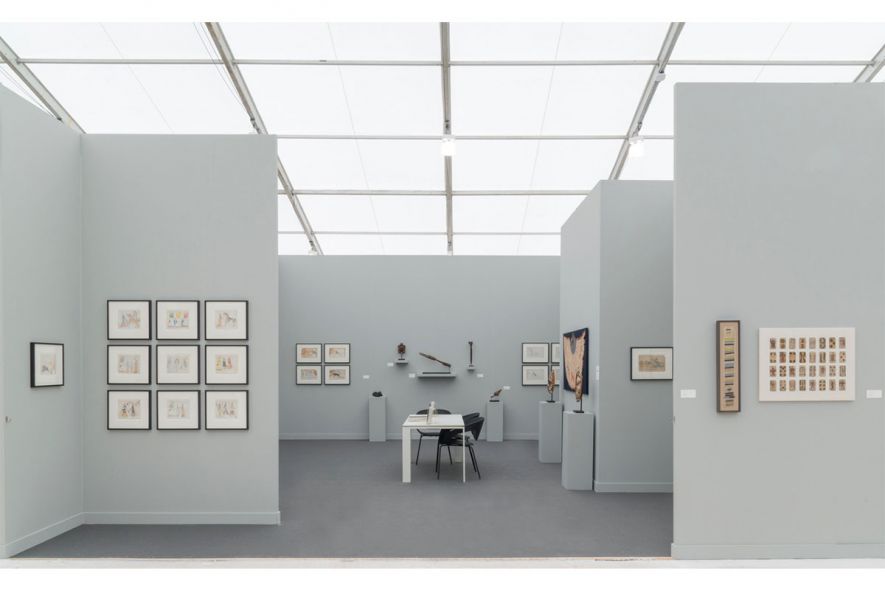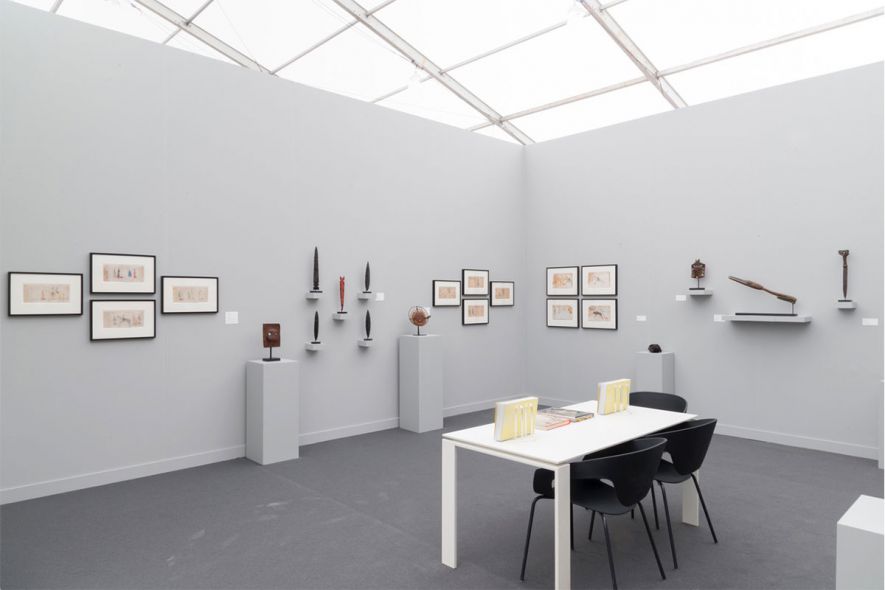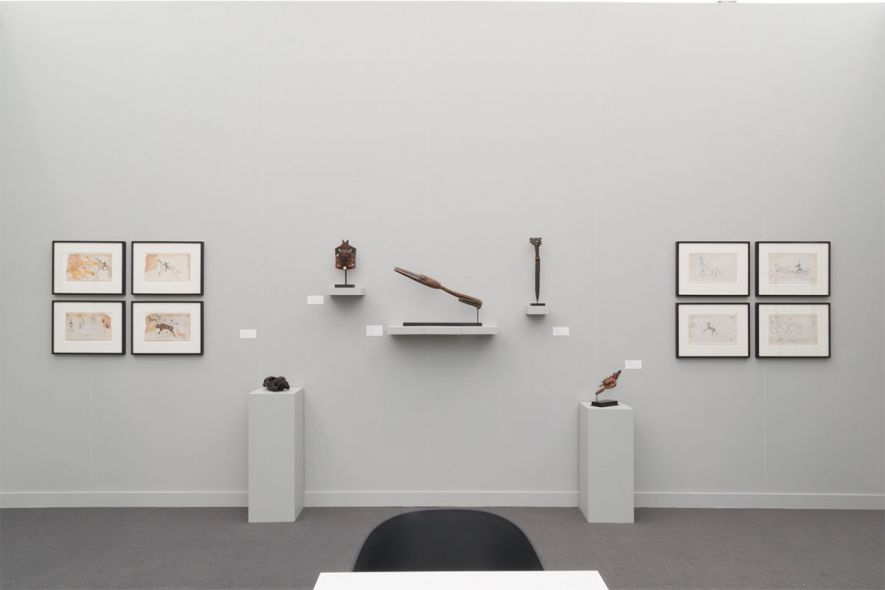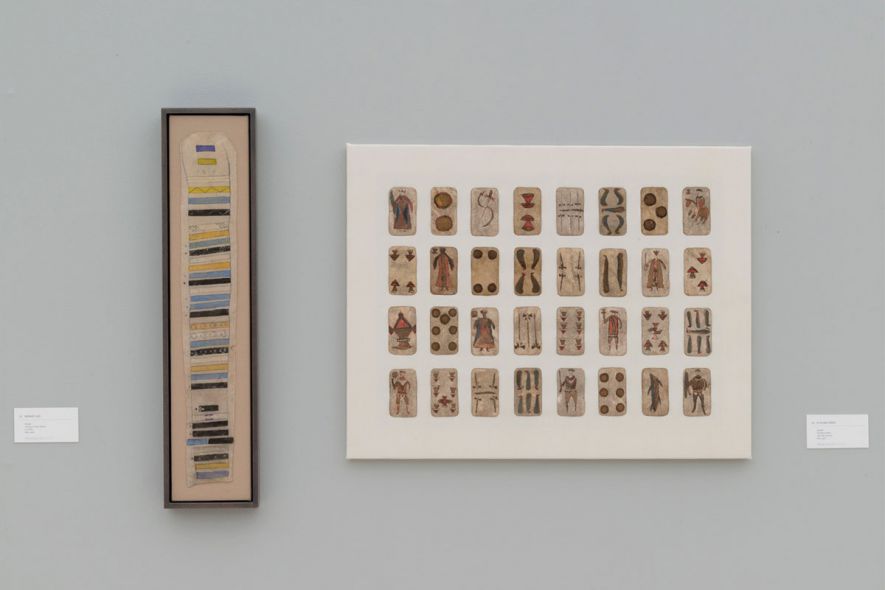 Frieze New York 2017
May 4–6, 2017
Randall's Island Park, New York
Donald Ellis Gallery is pleased to announce its participation in Frieze New York to be held in Randall's Island Park, New York from May 5-7, 2017.
The gallery will be presenting an important group of late 19th century and early 20th century Plains Indian ledger drawings as well as an outstanding selection of historical Native American works of art from Alaska, the Northwest Coast and the Southwest. We are particularly excited to present an extraordinary group of drawings by Hunkpapa Lakota artist Joseph No Two Horns (He Nupa Wanica, 1852-1942) from Standing Rock, North Dakota, one of the most prolific of the known Plains artists. These drawings will be shown for the first time publicly.
The gallery's presentation at Frieze New York is not only a response to but also evidence of the growing interest from the field of contemporary and modern art in Plains Indian drawings, this little known but highly important aspect of American art history.
Highlights of the Exhibition
Featured in the Press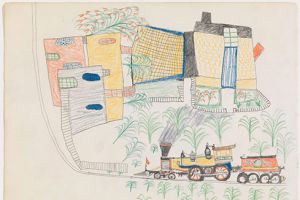 Reviewing the year in culture, Jerry Saltz names a Ledger Drawing by Koba (Wild Horse, 1848-1880) exhibited by Donald Ellis Gallery one of the 10 best art achievements of 2017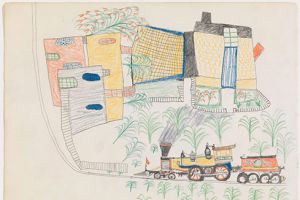 Writing for New York Magazine, art critic Jerry Saltz recounts that a drawing by Koba on exhibit at Donald Ellis Gallery made a lasting impression during Frieze New York 2017