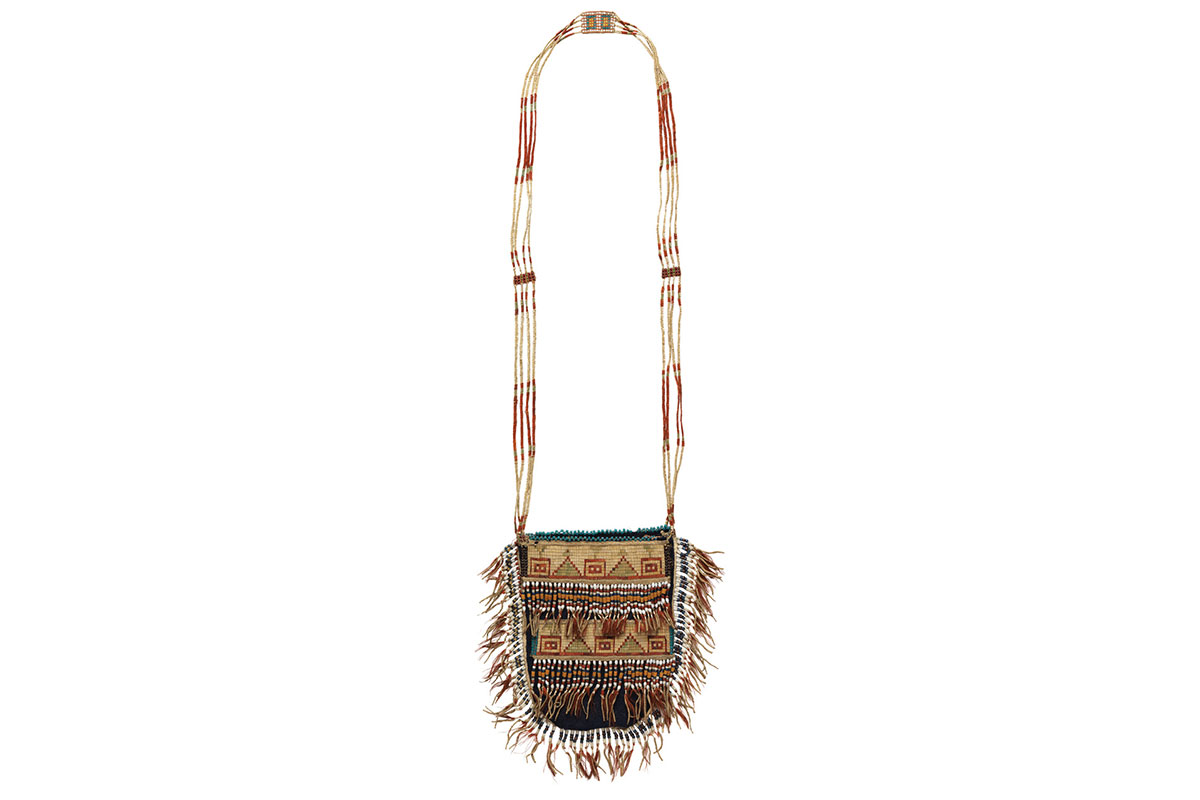 Shoulder Bag
Cree
Northern Ontario or Manitoba
ca. 1840
hide, porcupine quills, glass beads
height: (with strap): 39 ½"
width: 8 ½"

Inventory # W3685
Sold
Provenance
The Speyer Collection, Hamburg, Germany
Exhibited
Deutsches Ledermuseum, Offenbach, Germany, 1968
Published
Indianer Nordamerikas 1760-1860, Speyer and Benndorf, Offenbach, Deutsches Ledermuseum, 1968, pl. 13
Donald Ellis Gallery catalogue, 2010, pgs. 48-49
RELATED EXAMPLES
Brasser, Ted. "Bo'jou, Neejee!". Ottawa: National Museum of Man, 1976, pg. 76, pl. 26

Glenbow Museum - The Spirit Sings: Artistic Traditions of Canada's First Peoples, Toronto: McClelland and Stewart, 1987, pg. 98, pl. S 25
This rare, early shoulder bag was collected by Arthur Speyer Sr. (1894-1958), the son of an entomologist and mineralogist in Hamburg, Germany. The Speyer Collection was one of the most important collections of Northeastern Woodlands objects in private hands, consisting entirely of works from the 18th and early 19th century. Arthur Speyer's passion for collecting was later shared by his son, Arthur Speyer Jr., who continued to expand the collection following his father's death. The Speyer collection was first displayed publicly in 1968 at the Deutsches Ledermuseum in Offenbach, Germany (then West Germany), during the International Congress of Americanists. In 1973, the Canadian Museum of Civilization acquired the majority of the Speyer Collection, and exhibited the works in the seminal show "Bo'jou, Neejee!" (see: Brasser, 1976).
Related Publications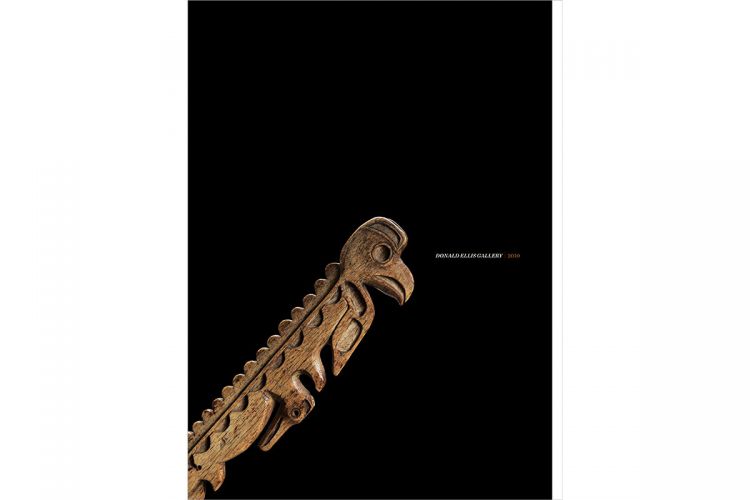 $35.00 USD