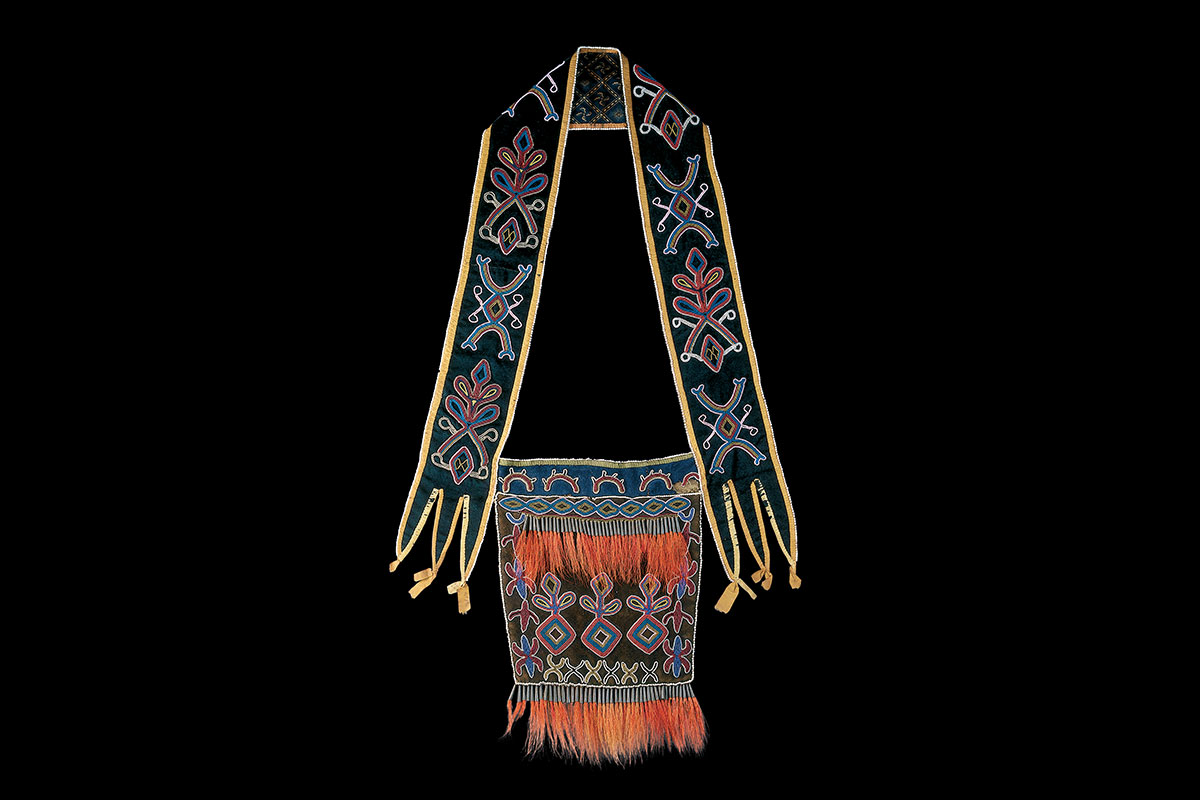 Views

Shoulder Bag
Delaware or Shawnee,
Southeastern United States
ca. 1830-40
walnut dyed hide, wool, cotton cloth, glass beads, dyed deer hair and tin cones
pouch: 10" × 9"
strap: 51" × 3 ½"
Inventory # CW4314-168
Sold
This beautiful and rare bandolier bag stands alone in the rectangular pouch being manufactured from walnut dyed hide (commonly described as black dyed buckskin). All other extant examples exhibit trade cloth which can be seen in the strap of this beautiful bag.
PROVENANCE
Private Collection, England
Donald Ellis Gallery, Dundas, Ontario
Private collection, Toronto, Ontario
PUBLISHED
Donald Ellis Gallery catalogue, Toronto, 2005, pg. 33
RELATED EXAMPLES
The Charles and Valerie Diker Collection, New York, NY – See: Native Paths: American Indian Art From the Charles and Valerie Diker Collection, Wardwell, Metropolitan Museum of Art, New York, 1998, pg. 44, pl. 30
For a similar but misidentified example now in the Museum of the American Indian (Cat. No. 10/9723), See: Indian Art in America, Dockstader, Promontory Press, New York, pl. 243
Previous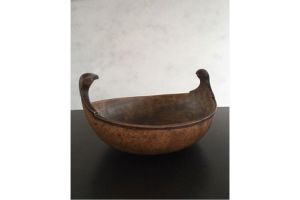 ca. 1840
CW4314-163
Next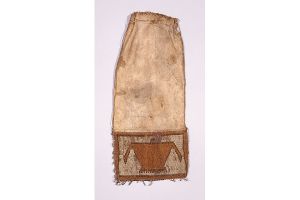 late 17th/early 18th century
CW4314-144
See more