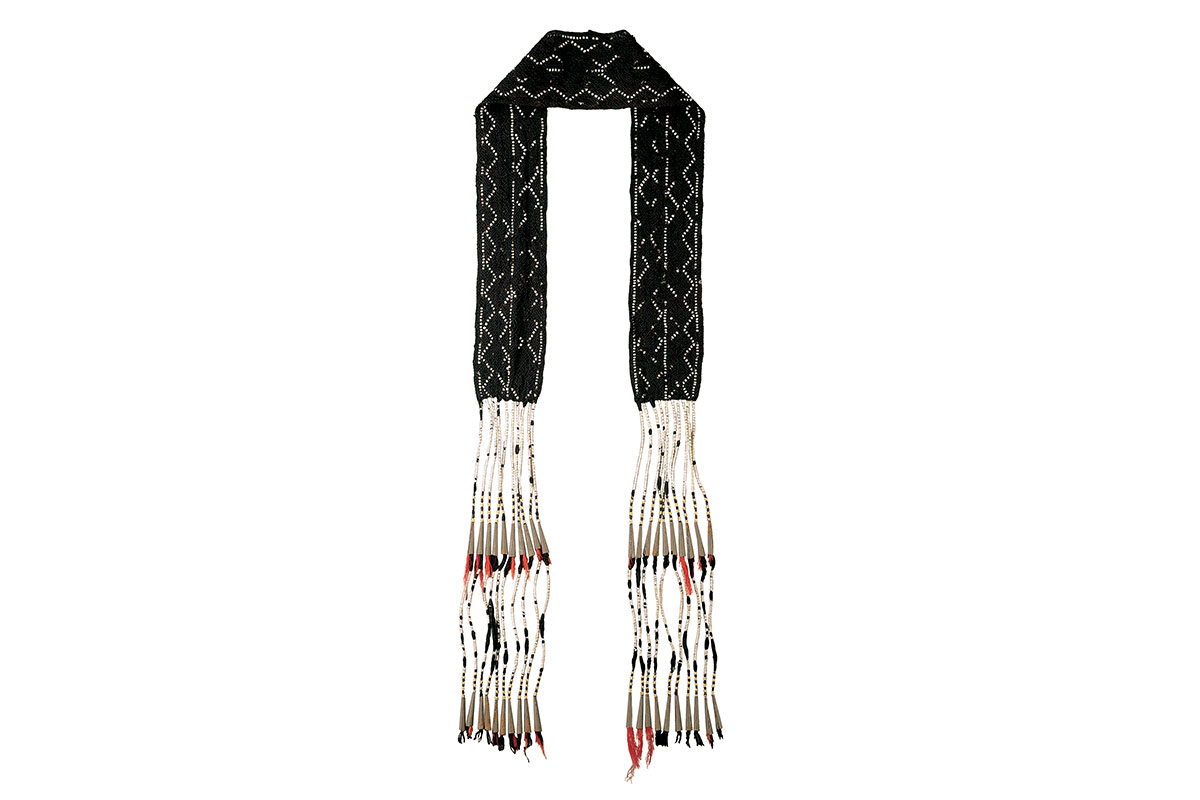 Views

Sash
Eastern Great Lakes
18th century
finger woven yarn, glass beads, porcupine quill wrapping of warp ends, metal cones, animal hair
length: 68"
width: 3"
Inventory # CW4314-165
Please contact the gallery for more information.
PROVENANCE:
Collected by Charles Alston Messiter, F.R.G.S., D.S.O., (1841-1920) of Barwick House, Barwick, on one of his travels of 1862, 1866 or 1874 to North America.
Descended through the family in Barwick House until 1969.
Sotheby's, New York, April 24, 1982 (the Messiter Collection), lot 303
Lee Lyon Collection, Aspen, Colorado
Donald Ellis Gallery, Dundas, Ontario
Private collection, Toronto, Ontario
PUBLISHED
Donald Ellis Gallery catalogue, Toronto, 2005, pg. 24
RELATED EXAMPLES
National Museum of Man, Ottawa, NMM III-X-257 - See: "Bo'jou, Neejee!", Brasser, National Museum of Man, 1976, pl. 178
Previous
Algonquian?
Eastern Woodlands
late 18th/ early 19th century
CW4314-173
Next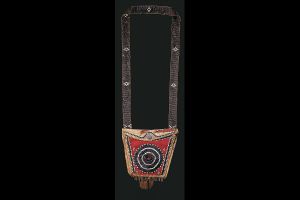 ca. 1760-80
CW4314-169
See more