Ladle
Haudenosaunee
Ontario or New York State
late 18th century
wood
height: 7 ½"

Inventory # CW3720
Sold
donated to the National Gallery of Canada, Ottawa, ON
PROVENANCE
Reportedly found in Upstate New York
Private collection, New Jersey
Published
Donald Ellis Gallery catalogue, 2011, pgs. 40-41
Related Examples
Museum of the American Indian, No. 14/5688 - See: Prisch, Betty C., Aspects of Change in Seneca Iroquois Ladles A.D. 1600-1900. Rochester: Rochester Museum and Science Center, 1982, pg. 71, Pl. 17, (a Euro-American subject)
Ibid, pg. 73, pl. 18, pg. 83, pl. 23 and pg. 87, pl. 25 (human effigy ladles in a variety of poses)
Oswego County Historical Society (unpublished?) Reportedly the Reverend Samuel Kirkland, minister to the Oneida and Tuscarora during the 18th century reading from the "Good Book" (George Hamell, personal communication)
New York State Museum – See: Tooker, Elisabeth. Lewis Henry Morgan on Iroquois Material Culture. Tucson: The University of Arizona Press, 1994, Nos. 39, pg. 225 (two standing figures) and No. 41, pg. 226 (five figures, four seated) both collected by Lewis Henry Morgan in the 19th century
Furst, Peter T. and Furst, Jill. North American Indian Art. New York: Rizzoli, 1982, pg. 223, plate 224 (a seated figure, perhaps modelled on the much earlier ladle NMAI 14/5688 above)
Carvings in wood held a prominent place in the artistic traditions of Eastern Woodlands people. Masks, feast bowls, smoking pipes and ladles are among the types of objects that survive from earlier times. Among the Iroquois, perhaps no object was of more importance than the finely carved hardwood ladle. Most members of the household possessed one, if not more of these functional yet finely sculpted and polished implements. It has been observed that "In minuteness, delicacy, and beauty of carving the ladle surpasses all the other wooden utensils of the Iroquois" (see: Tooker 1994, pg. 226). The earliest ladles were simply fashioned from bark, bearing none of the embellishments of their latter counterparts.
In the 17th and 18th century, carved hardwood ladles most often depicted animals and birds representing the clan symbols of their owners. By the late 18th century human effigy ladles appeared, depicting the human form in a variety of poses (see: Prisch 1982, pgs. 73, 83 and 87). While most appear to be of native subject matter, a small number of indeterminate ethnicity can be found (see: Prisch 1982, pg. 71 for an example of a man putting on his boots). Rarer still are a small number of ladles clearly depicting Euro-American subjects. One example, reportedly made by the "King of the Six Nations" and dating to the 1770s is now in the collection of the Oswego County Historical Society. It is said to depict the Reverend Samuel Kirkland, minister to the Oneida and Tuscarora during the later 18th century, reading from the "Good Book" (George Hammel, personal communication, October 2010). In the important example illustrated here, we see a gentleman, hands placed on his knees sitting in a chair, and wearing what appears to be a military hat of the type worn in the late 18th century.
Human effigy ladles from the Eastern Woodlands depicting distinctly Euro-American subjects are extremely rare, and it is possible to surmise that they were created as presentation pieces to important officers or dignitaries of the period.
Related Publications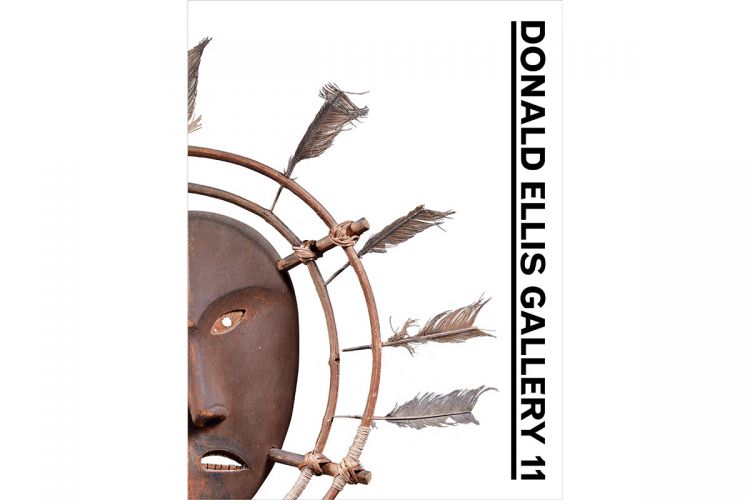 $35.00 USD