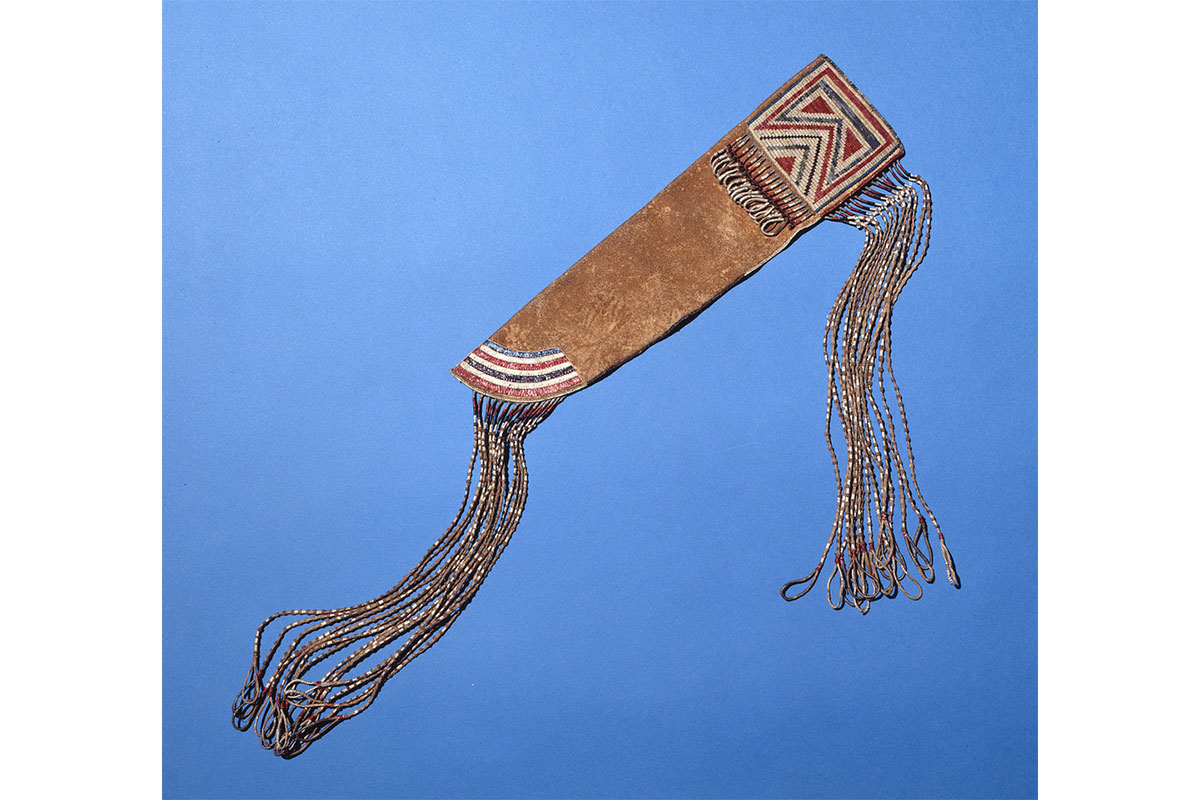 Views

Knife and Sheath
Red River Cree-Metis
Manitoba
ca. 1830-40
Hide, porcupine and bird quills, glass beads
length: 12" (30.48 cm)
width: 3 ¼"
Inventory # CW4314-124
Please contact the gallery for more information.
PROVENANCE
Collected by the Bishop of Montreal George Jehoshophat Mountain, Anglican Bishop of Quebec (1789-1863), in 1844 at Fort Garry, Manitoba
By descent to Mountain's great grandson, Colonel A.J. Kerry, O.B.E. of the Royal Canadian Engineers (1906-1996)
In his travel journal of July 10, 1844 Mountain notes:
"the day was spent loading specimens of Indian workman-ship and formed no trifling addition to our baggage...Indian women were busy up to the last moment in finishing some trifling token of remembrance...they work in beadwork, embroidery with silk, dyed hair of moose, porcupine quills...The Fire-bags, which are sometimes of leather and trimmed with fur, are usually very richly and minutely wrought...The beauty, nicety, and correctness of the fancy-work executed by the women, contrasts strangely with the extreme rudeness of performance which I have seen..."
Phillips, London, 7/1/96, lot 273
Donald Ellis Gallery, Dundas, Ontario
Private collection, Toronto, Ontario
RELATED EXAMPLES
National Museum of Man, Cat. No. V-Z-4 - See: Bo'jou , Neejee!", Brasser, National Museum of Man, 1976, pg. 174, pl. 188
Donald Ellis Gallery catalogue, Toronto, 2005, 30-31
The British Museum, London , Cat. No. 1949 AM 22.134 - See: The Spirit Sings, Glenbow Museum, Mclelland and Stewart, 1987, pg. 82, pl. P51
Previous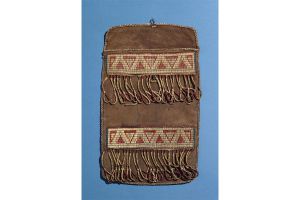 Cree or Chipewayan
Western Great Lakes
ca. 1790-1810
CW4314-126
Next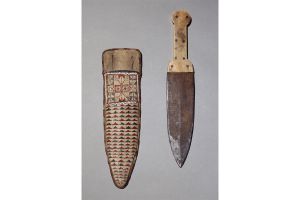 ca. 1840
CW4314-119
See more