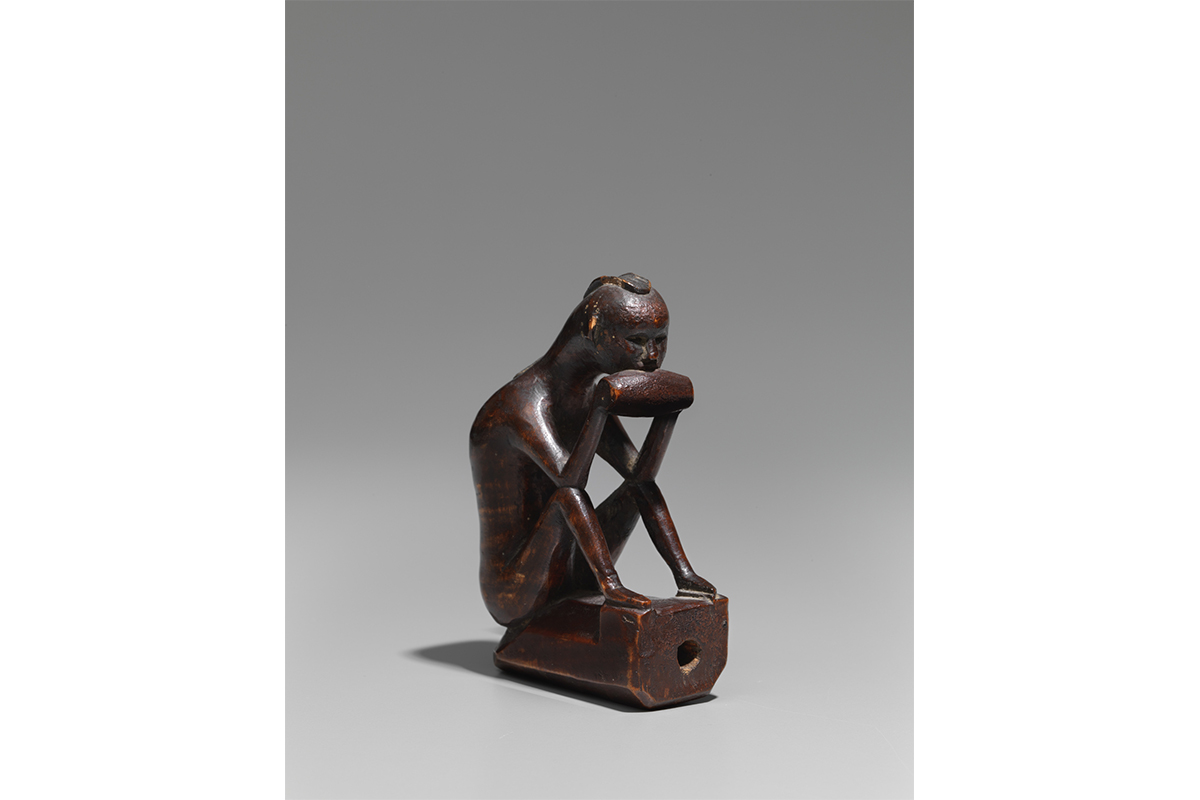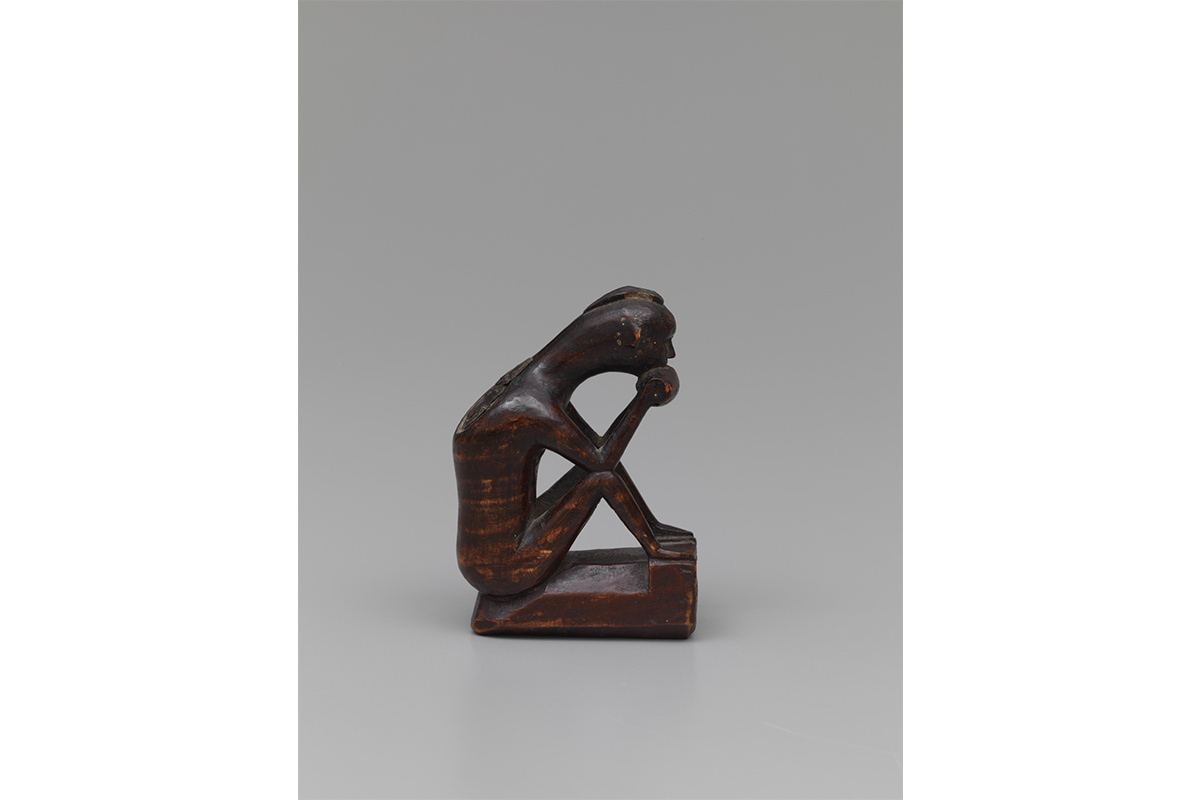 Figural Pipe Bowl
Wyandot
Eastern Woodlands
mid 18th century
height: 4 ½"

Inventory # CW3324
Sold
donated to the National Gallery of Canada, Ottawa, ON
Provenance
Found in a private home in the Champlain Valley, in the town of Sudbury, Vermont
Donald Ellis Gallery, Dundas, Ontario
Private collection, Berkeley, CA
Published
Donald Ellis Gallery catalogue, 1998, pg. 1
RELATED EXAMPLES
Museum of Natural History, Washington, Cat. No. 10080 – See: American Indian Art (shorter edition), Feder, Harry N. Abrams Inc., New York, 1973, pl. 221
Museum of the American Indian, Nos. 21/3038 and 18/6071 – See: Dockstader, Frederick. Indian Art In America, New York: Promontory Press, pl. 240 and Dockstader, Frederick. Masterworks From the Museum of the American Indian. New York: Metropolitan Museum of Art, 1973, pg. 51, pl 162, for an example dated 1789 which was presented to Mohawk leader Joseph Brant, by Caleb Bingham
Royal Ontario Museum, Toronto, Ontario, Cat. No. 885.2.1) – See: From the Four Quarters, Reid, Art Gallery of Ontario, 1984, pg. 18, pl. 39 (for a stone example from the Late Woodlands period)
This exceptionally rare and beautiful pipe bowl is a masterpiece of Eastern Woodlands sculpture.
Related Publications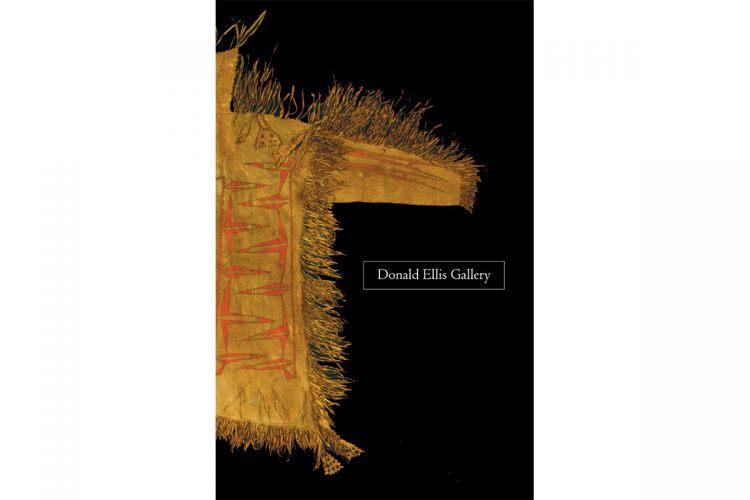 Out of print