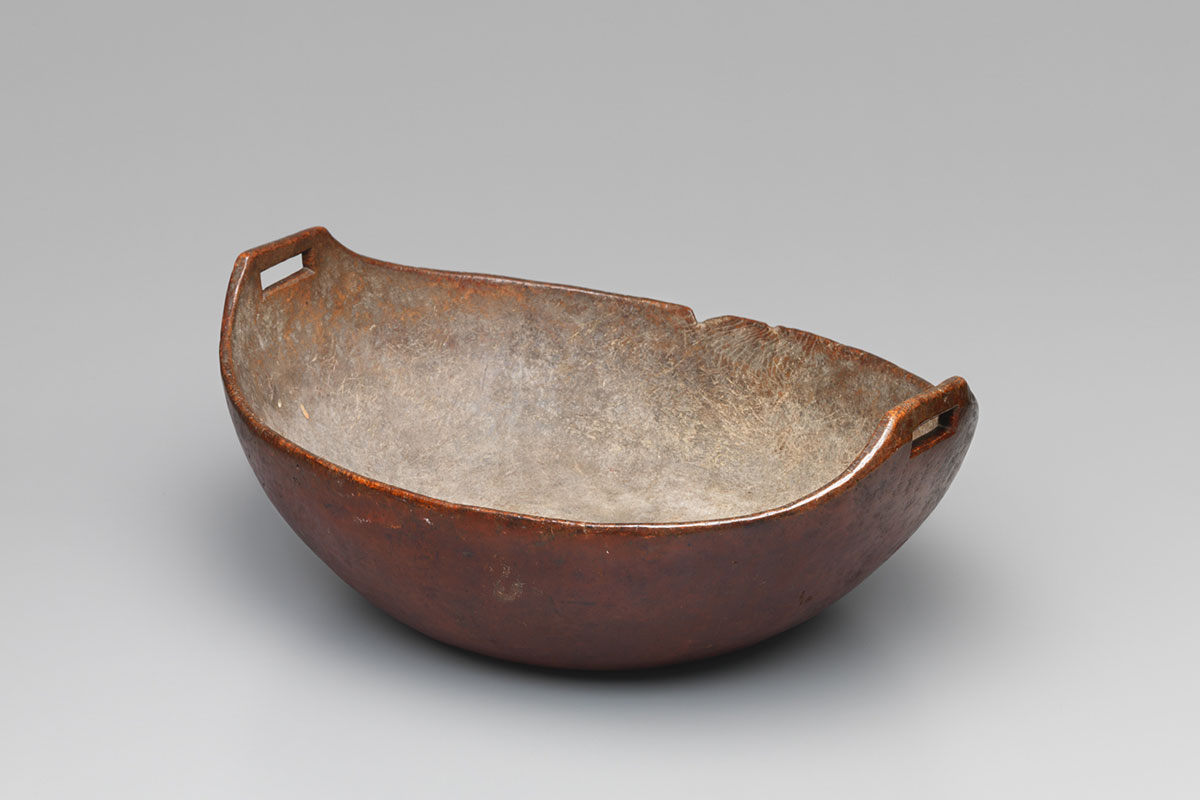 Burl Bowl
Eastern Woodlands
18th century or earlier
burled maple, paint
height: 25"
width: 19"
depth: 10"

Inventory # W4182
Sold
PROVENANCE
Henry F. Du Pont, Chesterton House, Southampton, NY
Jane Holzer, New York, NY
Sotheby's, New York, Important Americana, January 24-27, 1990
Marguerite and Arthur Riordan Collection, Stonington, CT
Christie's, New York, The Collection of Marguerite and Arthur Riorday, January 18, 2008, lot 540 ($181,000 USD)
Leigh Keno, New York, NY
RELATED EXAMPLES
Museum of the American Indian, Heye Foundation, Cat. No. 1/4611 – See: Brawer, Catherine Coleman (ed.) Many Trails: Indians of the Lower Hudson Valley: Katonah: The Katonah Gallery, 1983, pg. 69, pl. 59
Canadian Museum of Civilization, Ottawa – See: Fleming, John A. and Rowan, Michael J. Canadian Folk Art to 1950. Edmonton: University of Alberta Press, 2012, pg. 81
The Thaw Collection, Fenimore House, New York State Historical Association, Cooperstown – See: Coe, Ralph T., Brydon, Sherry, Vincent, Gilbert T. (eds.) Art of the North American Indians: The Thaw Collection. Seattle: University of Washington Press, 2000, pg. 64, pl. T34 for an 18th century example of similar scale and design with remnants of a human face at one end.