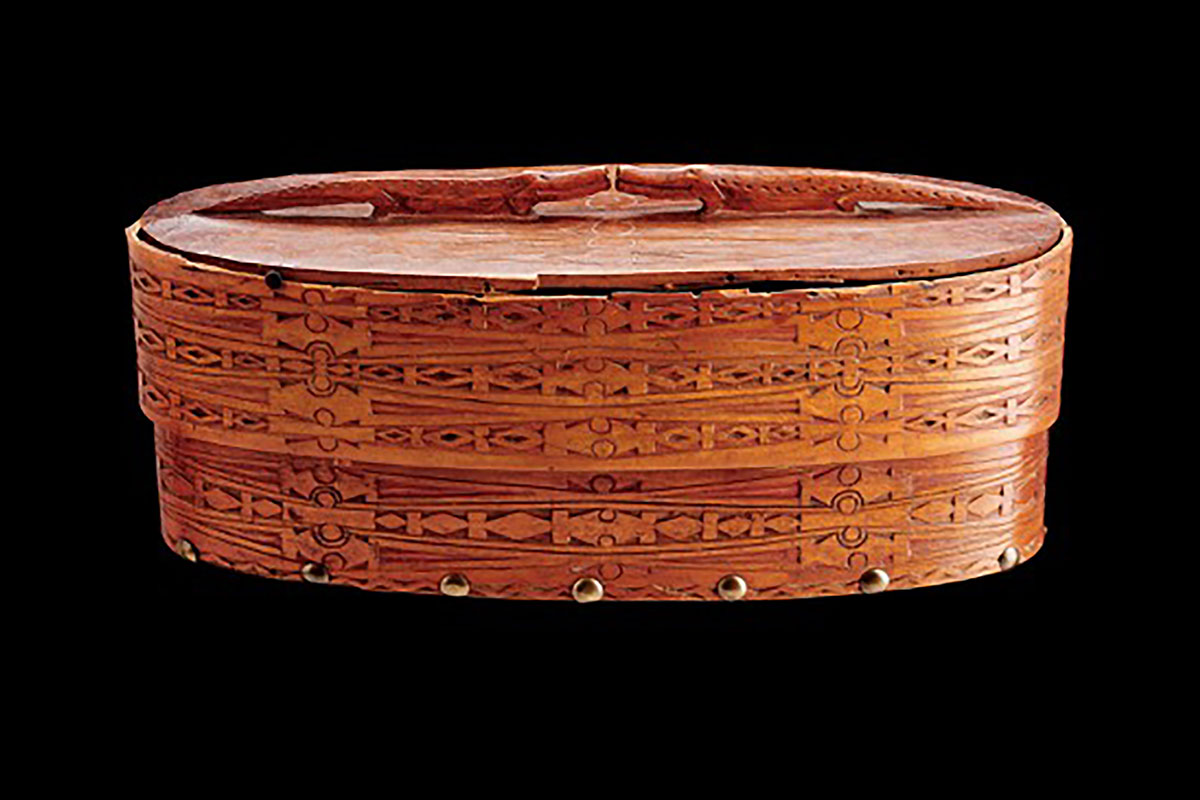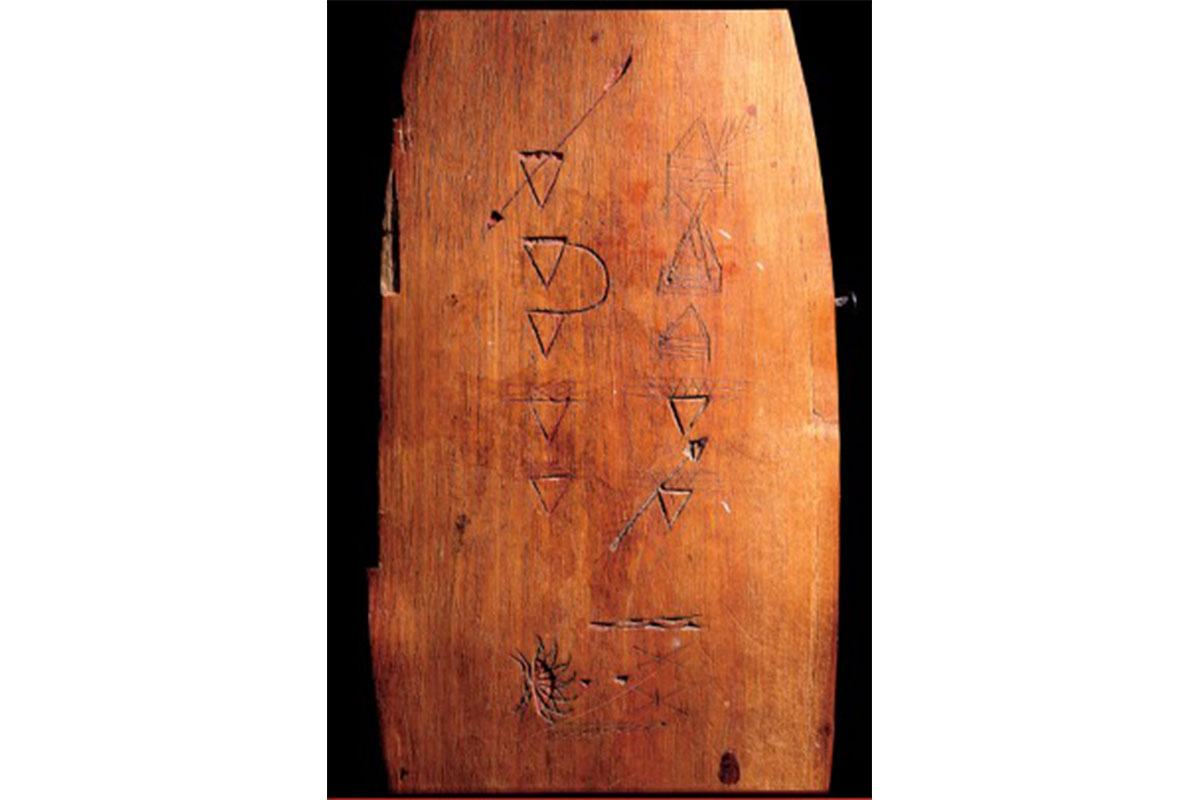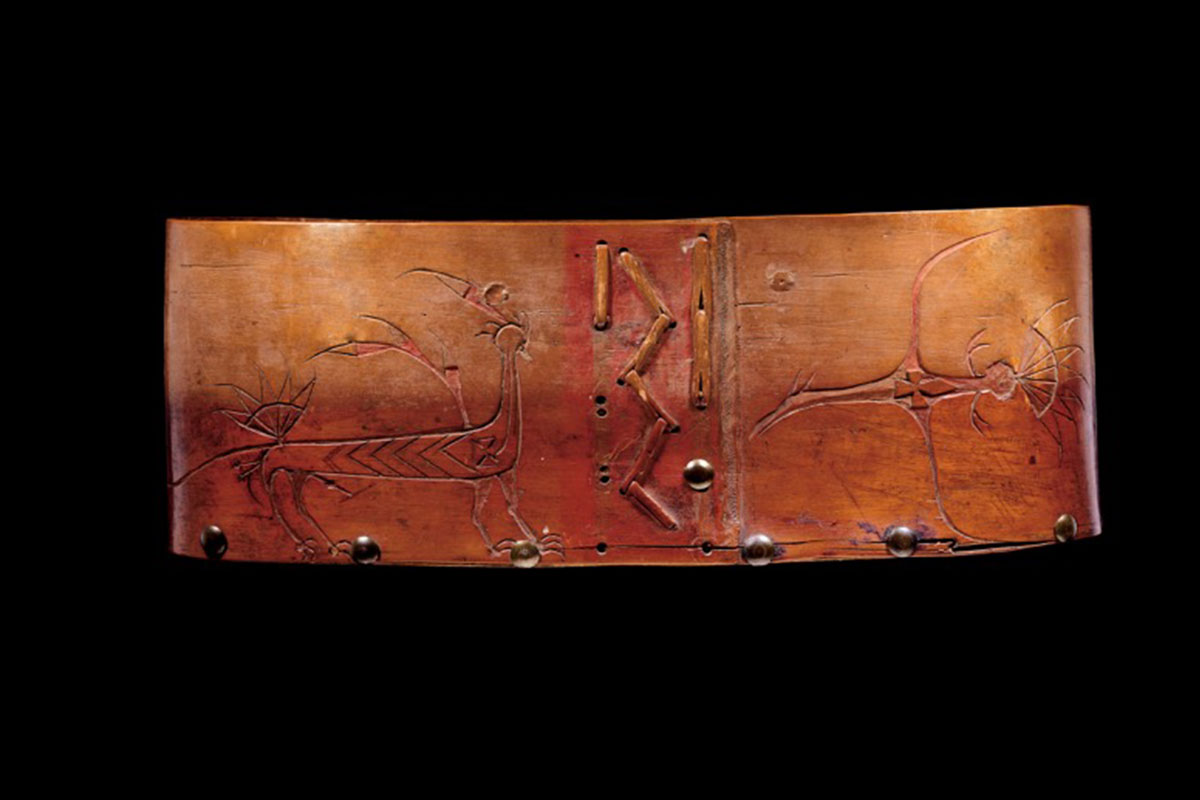 Views



Bentwood Box
Algonquian?
Eastern Woodlands
late 18th/ early 19th century
wood, paints, brass tacks, paint
5" × 13 ½" × 5"
Inventory # CW4314-173
Please contact the gallery for more information.
George Hamel Collections Manager at the New York State Library in Albany writes that there is a watercolor of this box done by Rufus Grider in Oct 1887 [ next page ] in the collections department. Rufus Grider was a Mohawk Valley Artist whose focus was to "paint a watercolour collection of old and new curious objects possessed by the inhabitants of the Mohawk Valley". ... Grider wrote on his water colour ..."made of birch bark by the Mohawk Indians before the revolution … it belonged to the grandfather of Miss Creamer now of Canajoharie Oct 1887." See next page for discussion.
PROVENANCE
Reportedly given to Francois de Salle Bastien, a notary in Quebec in the 19th century, then by descent through the family
Donald Ellis Gallery, Dundas, Ontario
Private collection, Toronto, Ontario
EXHIBITED
Art Gallery of Ontario, Toronto, 2008-2013
PUBLISHED
Donald Ellis Gallery catalogue, Toronto, 2006, pg. 21
RELATED EXAMPLE
Mashantucket Pequot Museum and Research Center, Mashantucket, CT, Nos. 931 Bwo 18 and 413 Bwo 55 – See: Gifts of the Forest: Native Traditions in Wood & Bark. Mashantucket: Mashantucket Pequot Museum, 2000, pgs. 21 and 29