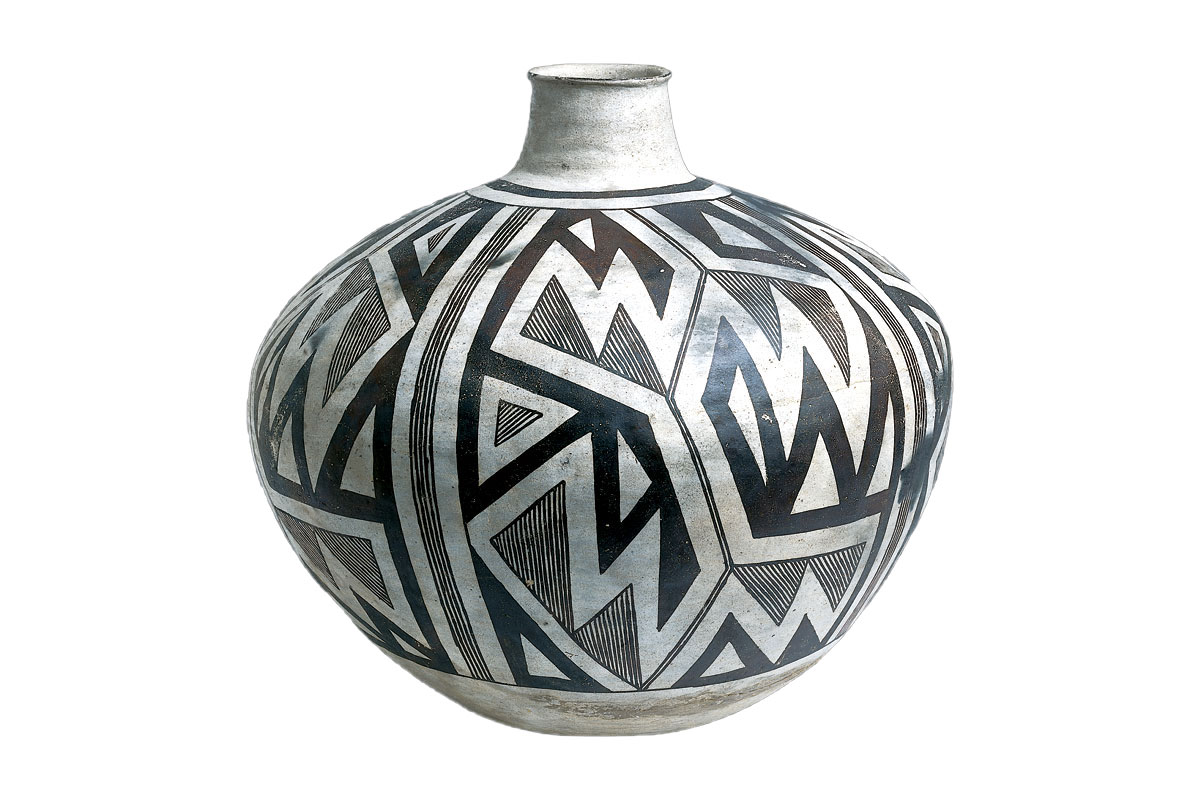 Olla
Soccoro
New Mexico
1150-1275 AD
clay, paint
height: 15 ½ "

Inventory # S3080
Sold
PUBLISHED
Donald Ellis Gallery catalogue, 2003, pg. 33
Pottery of this style is known as Socorro black-on-white. Produced by Ancestral Puebloans of the lower valley of the Rio Puerco and Rio San Jose, it appears only from the beginning of the tenth to the middle of the thirteenth century. The style is characterized by its balanced black decoration combining fine-line elements and wide paneled bands. Some have suggested that the geometric designs are references to water's circulation beneath the earth and its precipitation from the sky — life-sustaining knowledge in a dry desert landscape.

Likely the work of women, the present globular jar is both superbly shaped from white clay and expertly painted with black mineral slip. Standing on a flattened base leading to a straight raised rim, the entire surface of the jar displays exceptionally dynamic design elements opposing solid and hatched angular motifs divided by fine parallel lines. Rarely found intact, the pristine condition of the delicate mouth makes this a particularly striking example.
Featured in the Press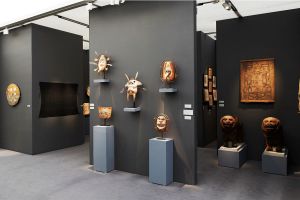 Donald Ellis Gallery has been named one of the top ten booths at Frieze Masters 2012
Related Publications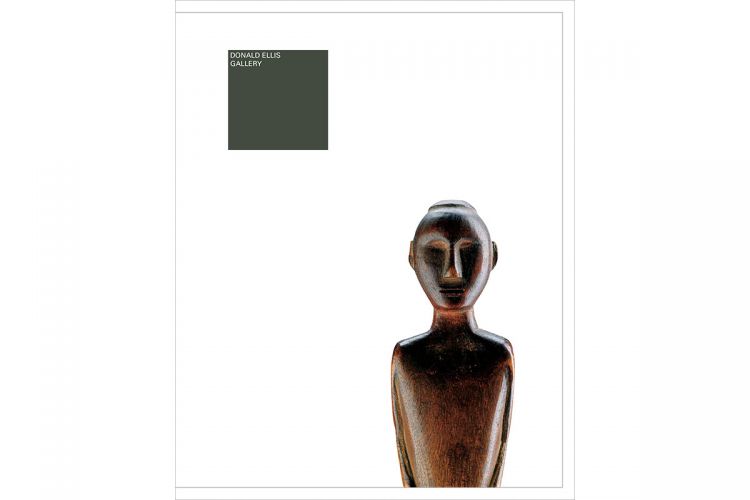 $30.00 USD