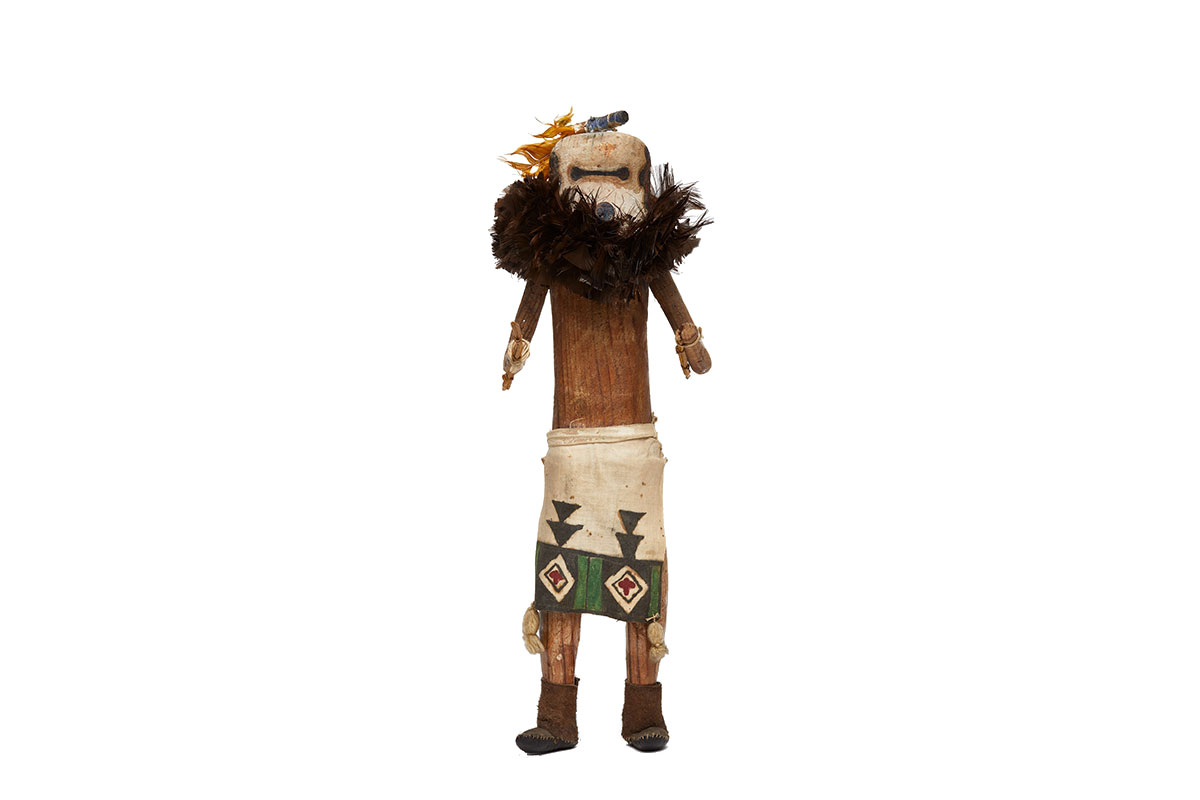 White Salimopiya Kachina
Zuni
New Mexico
early 20th century
wood, cloth, hide, paint, turkey feathers
height: 14 ½"

Inventory # S3903
Please contact the gallery for more information.
PROVENANCE
Private collection, Scottsdale, AZ
RELATED EXAMPLE
Brooklyn Museum, New York, Cat. No. 03.325.4651 – See: Fane, Diane. Jacknis, Ira. Breen, Lisa M. Objects of Myth and Memory: American Indian Art at the Brooklyn Museum. Seattle: University of Washington Press, 1991, pp. 106 - 113 for a kachina is known as a "Vanderwagen doll" after the trader at Zuni, Andrew Vanderwagen, who commissioned several carvers to create a substantial number of these dolls. Many of the Vanderwagen dolls were purchased by the collector Stewart Cullen, and are now in the Collection of the Brooklyn Museum.
Haberland, Wolfgang. Kachina-Figuren der Pueblo-Indianer Nordamerikas aus der Studiensammlung Horst Antes. Karlsruhe: Badisches Landesmuseum, 1980, pg. 51, pl. 53