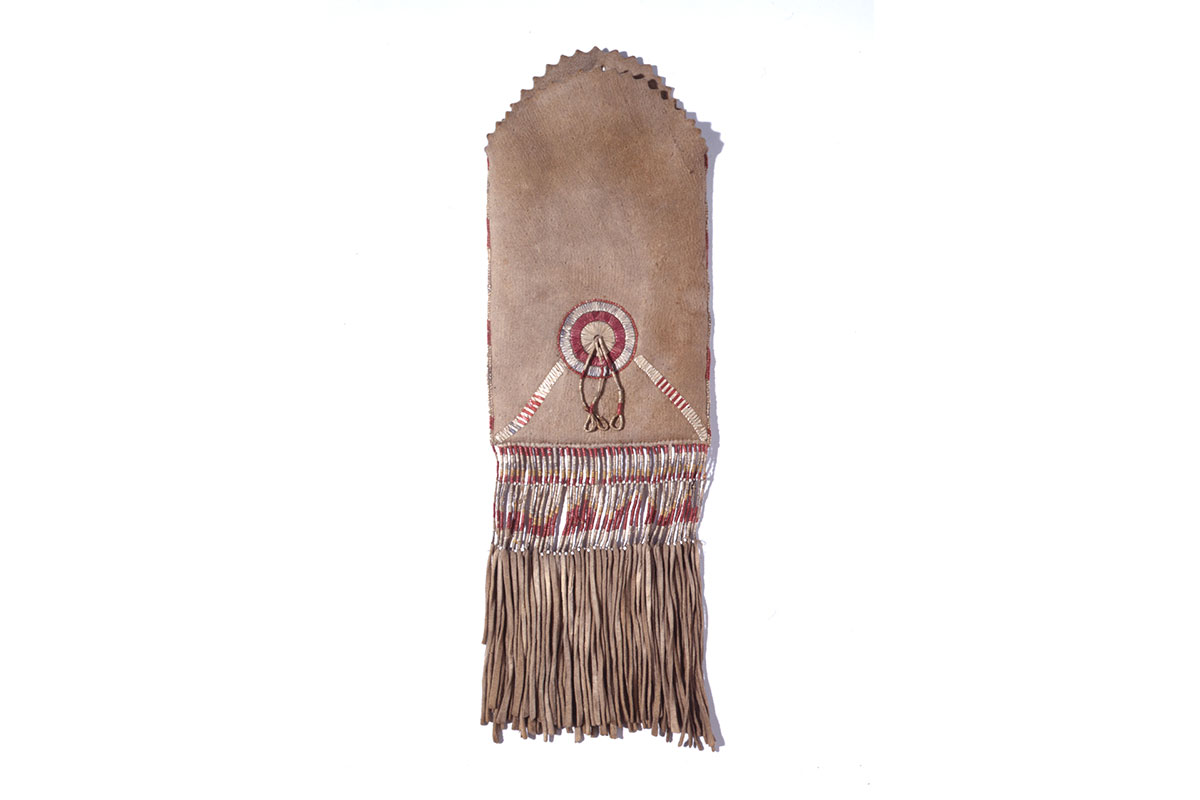 Tobacco Pouch
Plains Cree or Assiniboine
Northern Plains
ca. 1840
hide, quill, glass beads
height: 17 ½"
width: 5 ¾"

Inventory # CP4311-137
Sold
acquired by the National Gallery of Canada, Ottawa, ON
PROVENANCE
Collected by the Canadian artist Paul Kane on his sketching expedition to the West of 1845-48
The Honourable George Allen (1822-1901),Toronto, ON
by descent to his grandson
Sotheby's, Toronto, ON, October 30, 1990, lot 51
Donald Ellis Gallery, Dundas, ON
Pat Marshall Collection, Toronto, ON
Donald Ellis Gallery, Dundas, ON
Private collection, Toronto, ON
RELATED EXAMPLES
National Museum of Man, Ottawa, Cat No. NMM V-B-424 - See:Brasser, Ted. "Bo'jou, Neejee!". Ottawa: National Museum of Man, 1976, pg. 146, pl. 144, for a stylistically similar pad saddle collected by James Du Pres, Third Earl of Caledon, while serving as a captain of the Coldstream Guards between 1841-42, featuring quill roundels and quill-wrapped fringe
Berne Historical Museum, Berne, Switzerland, Cat. No. NA-29, for another similar saddle with an 1837 collection history.