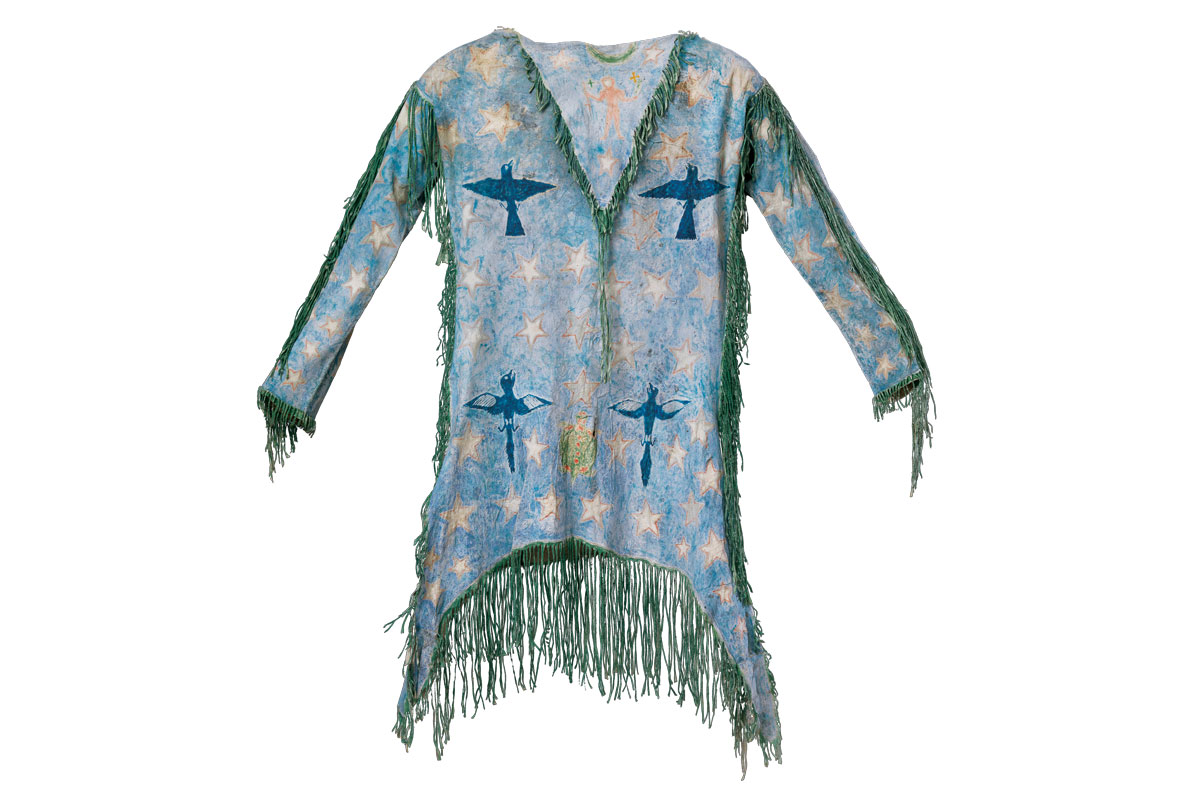 Ghost Dance Shirt
Arapaho
Canadian River region, Oklahoma
ca. 1890
native tanned hide, paint
height: 54"
width: 40 ½"

Inventory # P3785
Sold
Provenance
Collected by Morley Reed Gottschall or his father Amos Gottschall (b. 1854 d. 1938) near the Canadian River, Oklahoma in the late 19th century.
An original tag reads: "Cheyenne-Arapaho, near Canadian River, OK, $165.00"
Colonel George G. Green, Woodbury, NJ
Green Collection Sale, Sotheby's, New York, November 19, 1971, lot 271
The Masco Collection, Taylor, MI, Inv., No. 8408002
Private collection, New York, NY
PUBLISHED
Donald Ellis Gallery catalogue, 2012, pl. 45
RELATED EXAMPLES
Penney, David. Art of the American Indian Frontier. Seattle: University of Washington Press, 1992, pg. 187, pl. 218
Peterson, Harold (ed.) I Wear The Morning Star. Minneapolis: Minneapolis Institute of Art, 1976, pgs. 35 and 38
This enigmatic men's shirt was likely created by an Arapaho artist in the late 19th century. Fully painted in blue and red its entire surface is adorned with five-pointed stars. Two pairs of crows and magpies appear on the front panel of the shirt, flanking a smaller abstract human figure below a green crescent at the top and a green turtle towards the bottom of the composition. The seams are bordered by fringe tanned in deep green. The iconography clearly relates this superb man's shirt to the Ghost Dance, a movement which rapidly spread across reservations in the 1880s and 1890s. Founded by Northern Paiute spiritual leader Wovoka, followers believed that the practice would eventually bring about the renewal of the world, returning the great buffalo herds which had been decimated by the U.S. military and restoring land stolen by white settlers. While the turtle relates to creation myths, crows and magpies are believed to be messengers of the spirit world. This symbolism constitutes an important aspect of the power imbued in Ghost Dance Shirts, thought to protect the wearer against evil.
Related Publications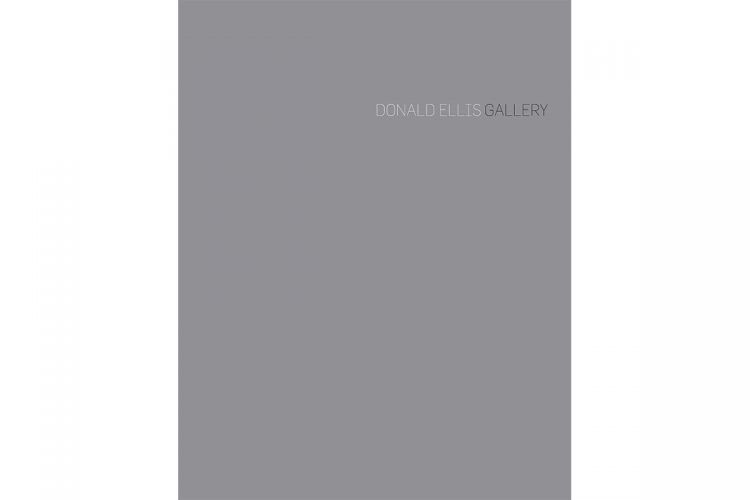 $45.00 USD