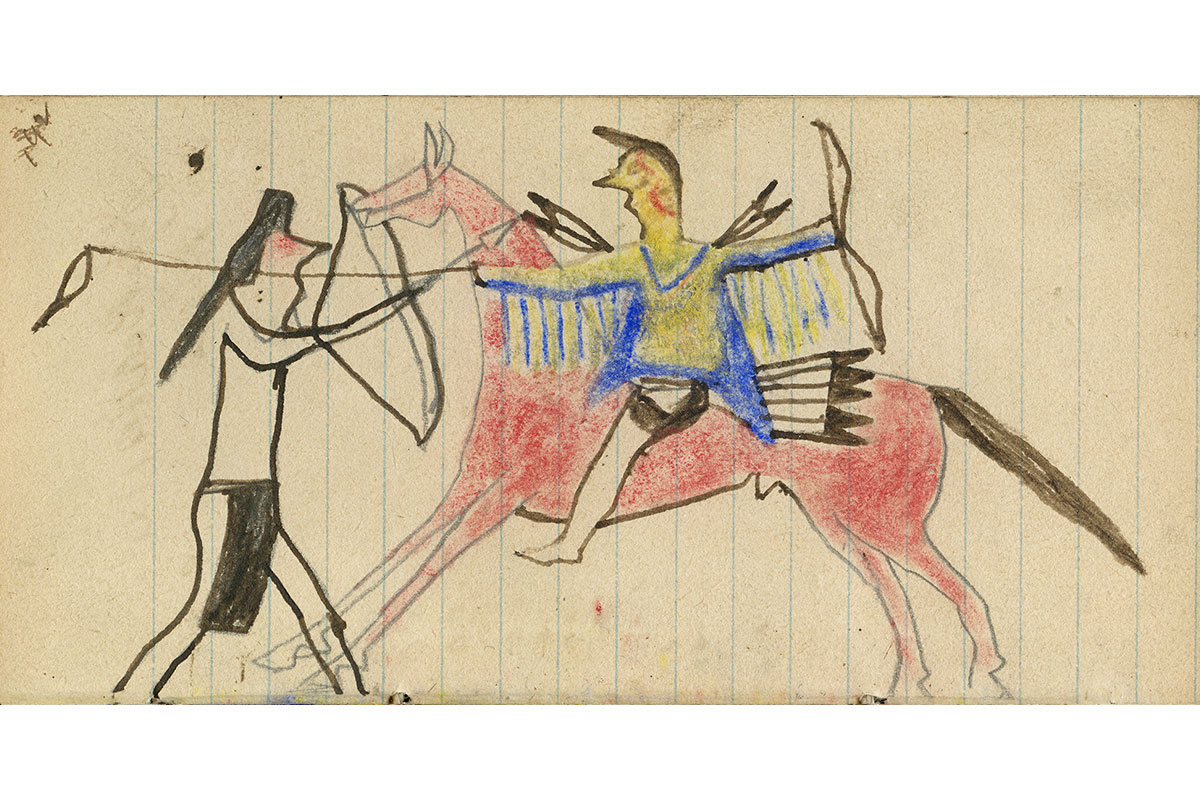 Ledger Drawing
anonymous artist
Goodwyn Ledger Book
Lakota
Wood Mountain, Saskatchewan
ca. 1880
ink, graphite and coloured pencil on lined paper
height: 3"
width: 5 ¾"

Inventory # P4394-58
Please contact the gallery for more information.
The Goodwyn Ledger Drawings were created by several Lakota and Cheyenne warrior artists in the Wood Mountain Uplands, SK in the late 1870's. The images directly reflect a series of violent encounters with the U.S. military in Dakota Territory which had prompted a group of approximately 5,000 Native Americans to evacuate across the border to Canada guided by Hunkpapa Lakota leader Sitting Bull.
PROVENANCE
W. H. Goodwyn