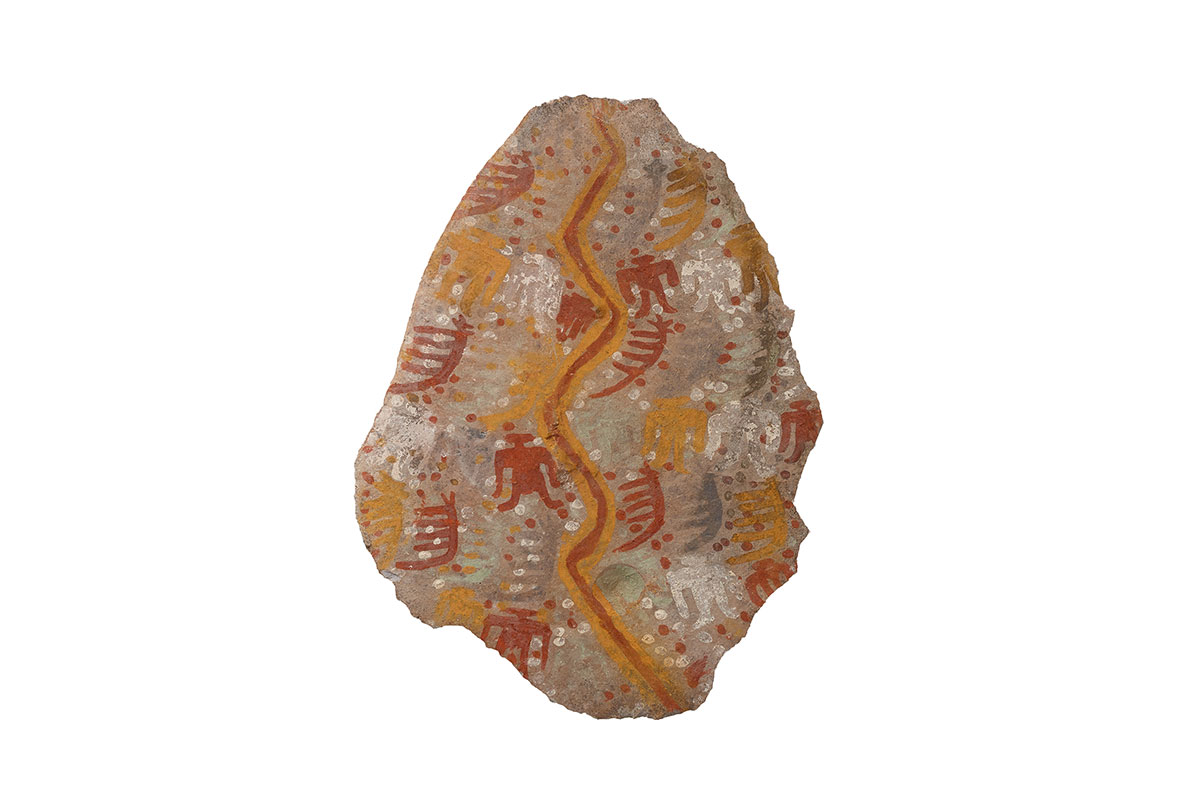 Stone Tablet
Pre-Inca
Southern Andes
ca. 900-1400 AD
stone, paint
height: 25"
width: 18 ½"

Inventory # M3072-7
Please contact the gallery for more information.
PROVENANCE
Robert Morris, Santa Fe, NM
RELATED EXAMPLES
Museo National De Arqueologia, Lima, Peru - See: Arcqueologicas, Vol. 21, Museo Nacional de Arqueologia, Antropologia E Historia Del Peru, 1992, figs. 23, 30 and 37, for a group of ceramic plaques collected at the Chucu site, Arequipa, Peru.
See attached images from the site of recovery of these Pre-Inca stone tablets
These decorated stone tablets are similar in character to a group of ceramic plaques discovered at the mountainous Chucu site, Cerro Cupara, Chuquibama, Condesuyos/Arequipa, Peru, whose function is believed to have been a form of votive offering ensuring the safe passage of the soul to the "Other World."