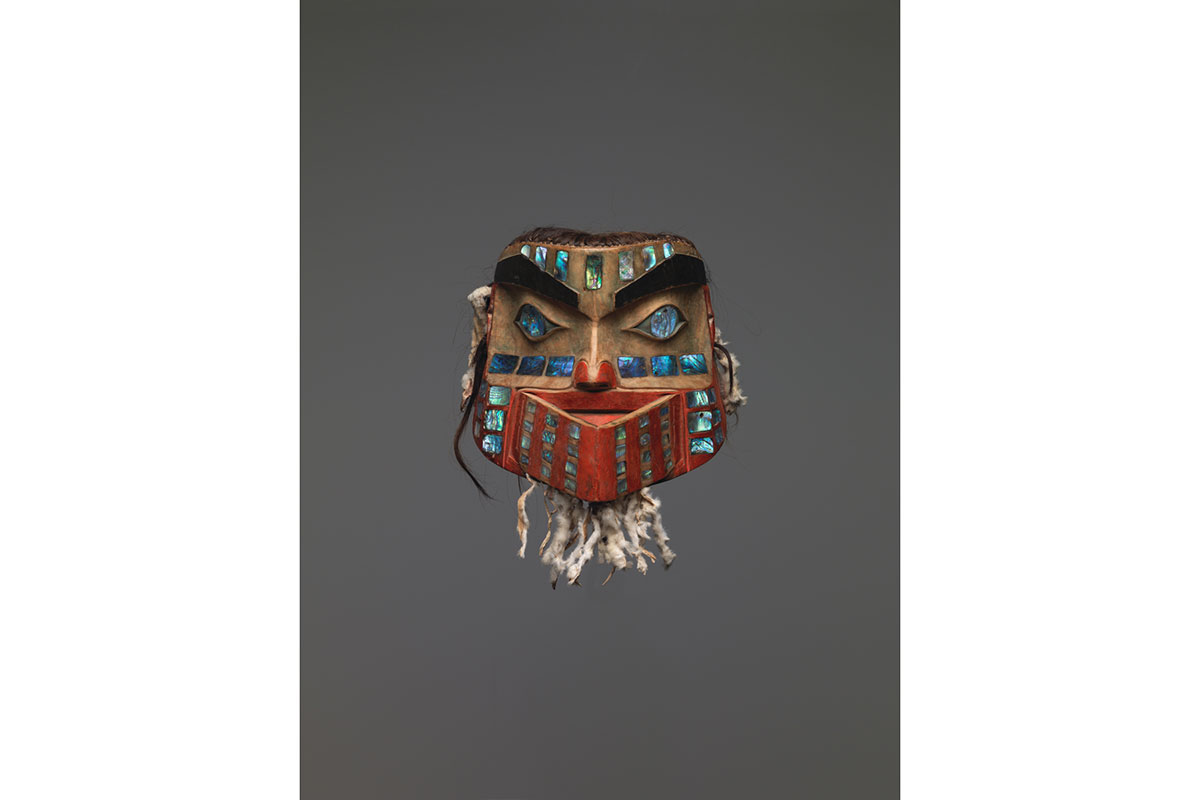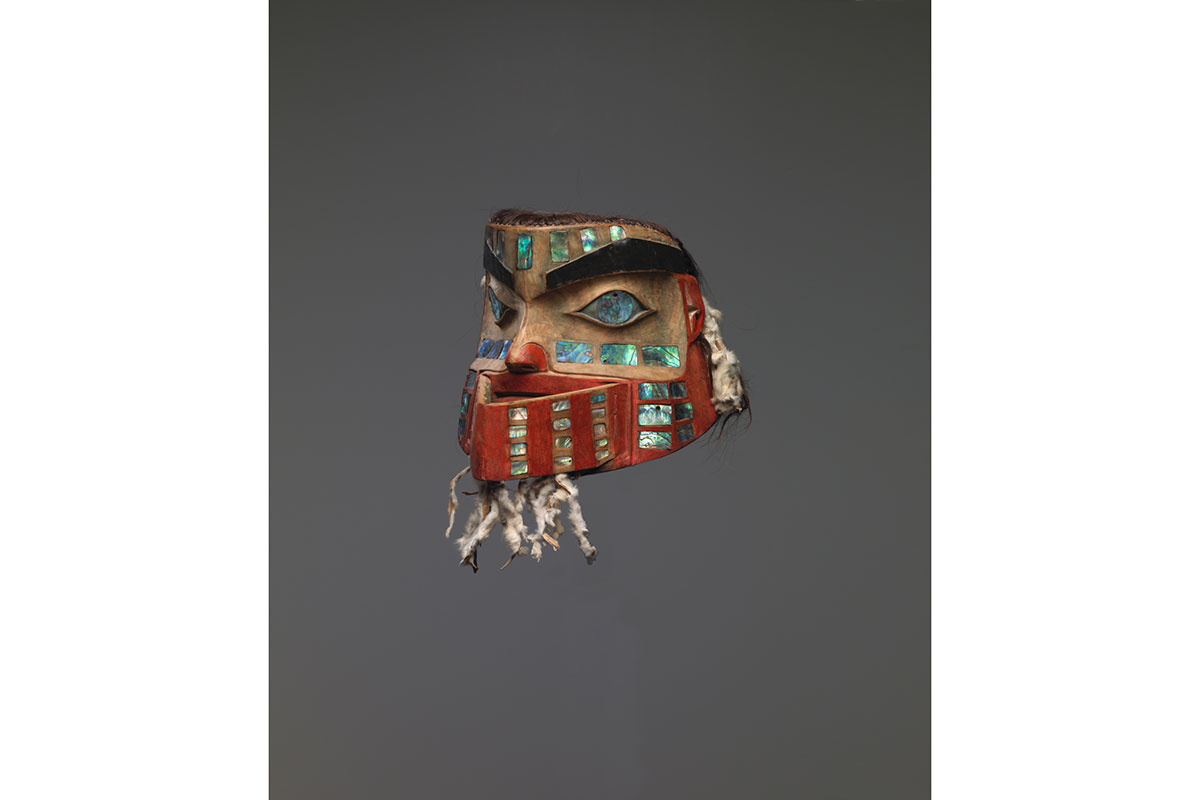 Views

WAR HELMET
Tlingit
Southeast Alaska
ca. 1840
wood, paint, human hair, abalone shell, hide ties, ermine pelts
width at base: 9 5/8"
depth (including the "prow"): 14 1/2"
height: 8 1/2"
Inventory # CN4149
Sold
This exceptionally rare war helmet can be seen in an early photograph by Winter and Pond entitled "Takou Chief Lying in State, Alaska" now in the collection of the Alaska State Library (Cat. No. 87-2680).
Related Examples
Rickenbach, Judith. Tlingit: Alte Indianische Kunst Aus Alaska. Zurich: Museum Rietberg, 2001, pgs. 222, 225 - 228, 232-234, 237
Previous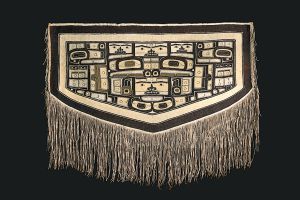 Chilkat Tlingit
Southeast Alaska
ca. 1860
N4063
Sold
Next
18th century
CN4183
Sold
See more