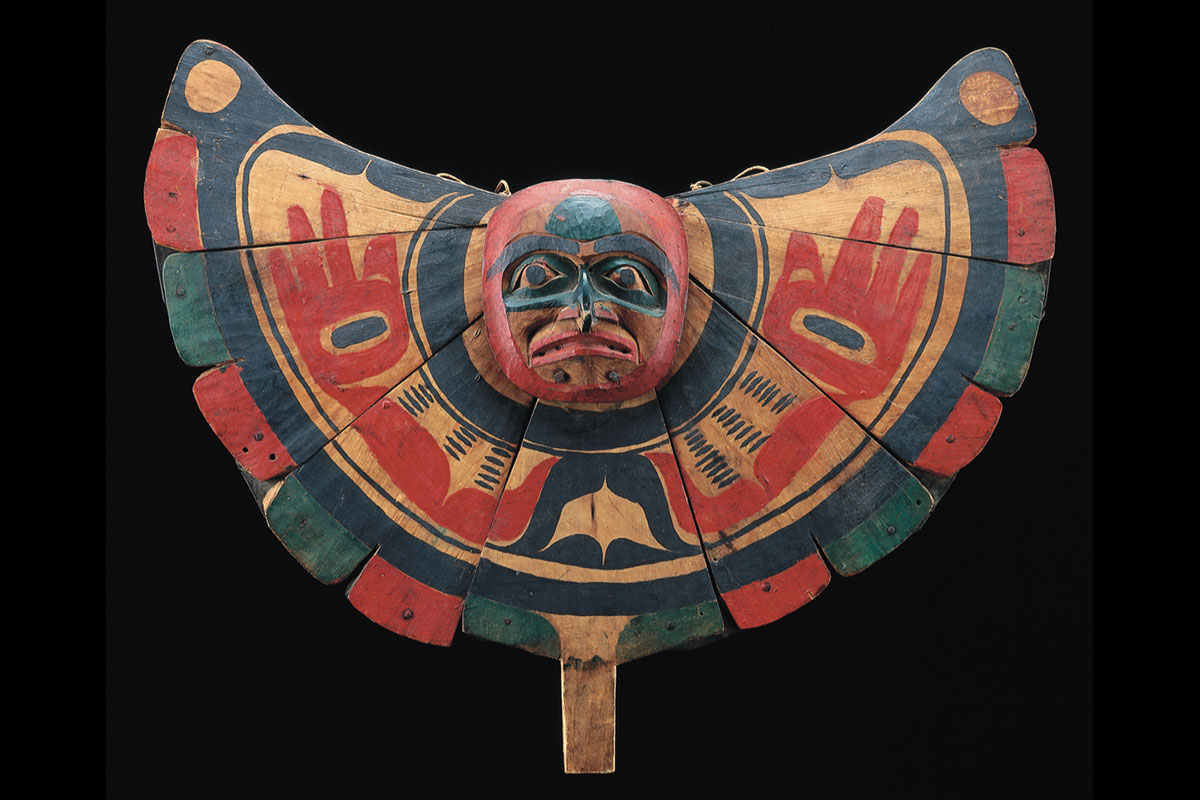 Sun Mask
Kwakwaka'wakw
Cape Mudge, Vancouver Island
ca. 1880
wood, paint
height: (with attachment) 32"

Inventory # N3244
Sold
PROVENANCE
Reportedly presented to Dr. William Shaw of Campbell River, BC by Chief Billy Assu of the We Wai Kai band as a token of thanks for the medical treatment provided to his wife, then by descent through the family
By the late nineteenth century, Kwakwaka'wakw artists had perfected the complex articulated mask as a performance device in a wide variety of forms. Masks were created with a wide range of moving parts and appendages that changed shape to reveal an alternate appearance. These movements were calculated for their dramatic effect, and for their ability to illustrate both basic movement, an opening mouth for example, and concepts of transformation, from one animal to another or from animal to human. Transformation is central to the mythic origin stories of families and ancestors that the dances are intended to convey.
This mask features a transforming corona composed of seven triangular sections of wood, initially appearing as a half-circular form above the mask, with a small mask-like face at its center. At the high point of the dance, the crescent would be 'unrolled' down the outer rim of the mask. This would create a series of 'rays' extending out around the perimeter, with the small maskette still poised above the central image. This movement was likely intended to illustrate the rays of the sun, with the main image personifying the sun.
The dramatic impact of witnessing a traditional Kwakwaka'wakw performance that would include an articulated mask such as the exceptional example illustrated here can hardly be exaggerated. The mask would come alive, the moving parts encouraging the viewer to suspend their sense of reality and see the mask as a living being. The movements of a skilled dancer compliment the actions of the mask, the entire presentation conveying the timeless relationship between people and the natural and spiritual worlds.
Related Publications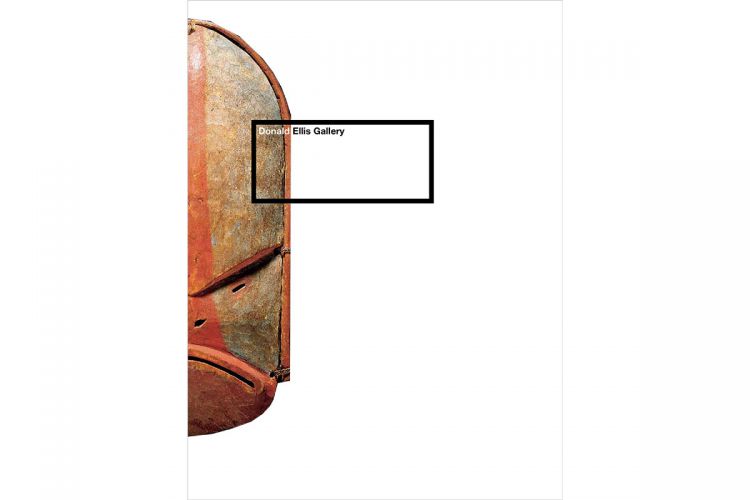 Out of print