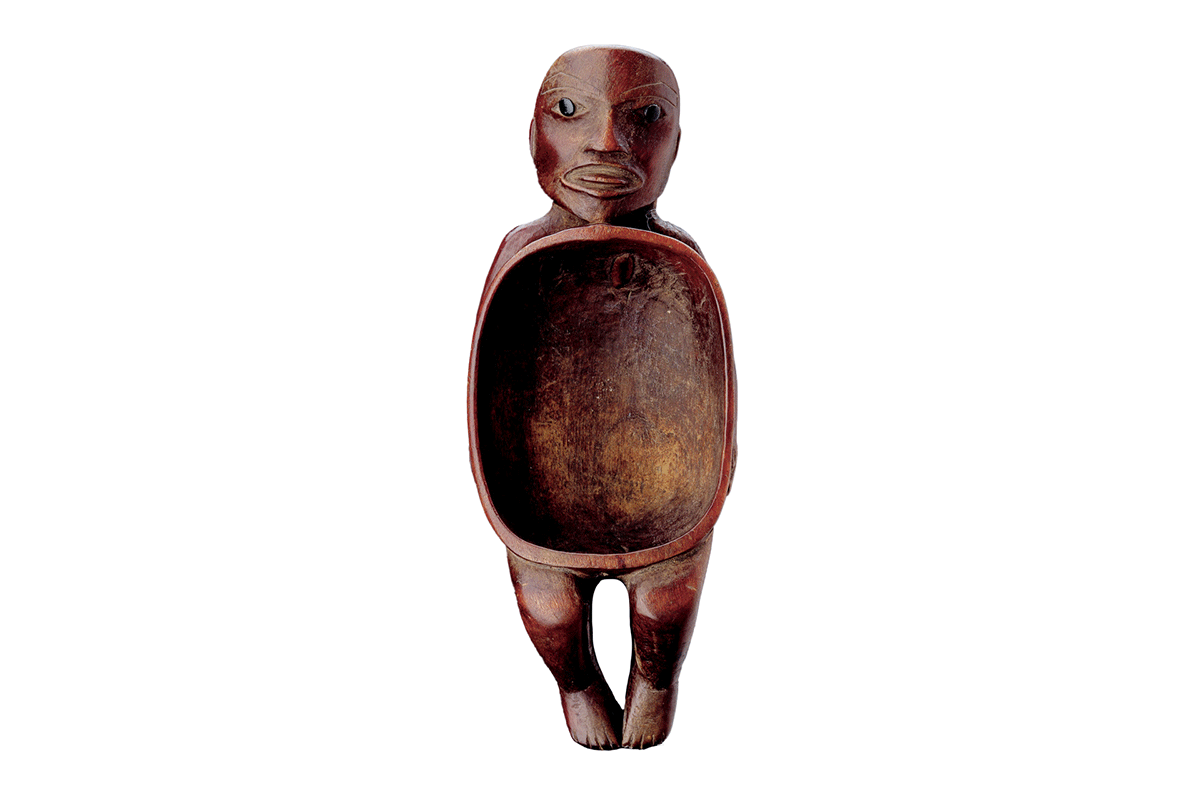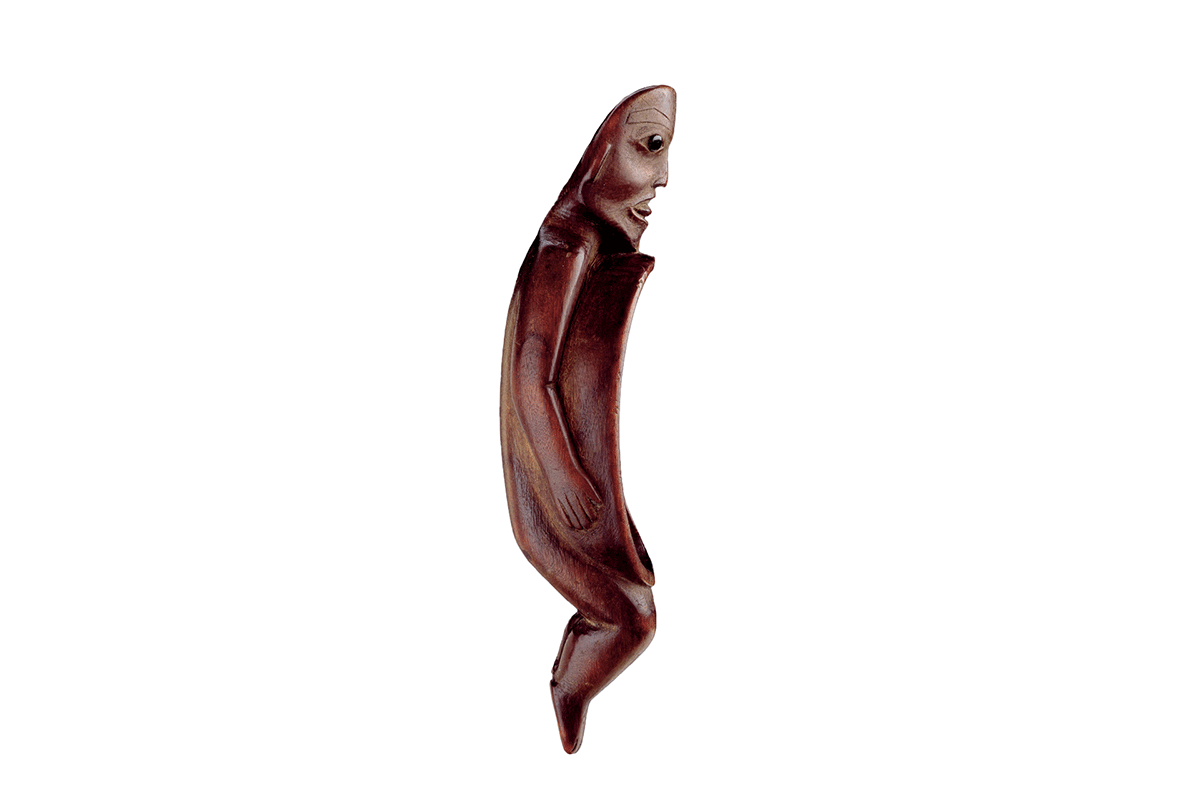 Sheep Horn Bowl
Tsimshian
Northern British Columbia
ca. 1820-40
mountain sheep and mountain goat horn
width: 6 ½"

Inventory # N3406
Sold
Provenance
Reportedly collected by General Simon Cameron (1799-1889) a prominent Senator from Lancaster County Pennsylvania who served as Secretary of War in the Cabinet of Abraham Lincoln, then by descent through the Cameron family.
PUBLISHED
Donald Ellis Gallery catalogue, 2007, pgs. 12-13
Brasser, Ted. J. Native American Clothing: An Illustrated History. Toronto: Firefly Books, 2009, pg. 289
RELATED EXAMPLES
Joseph, Robert. Listening To Our Ancestors. Washington: Smithsonian Institution, 2005, pg. 116
Maurer, Evan. Native American Heritage: A Survey of North American Indian Art. Chicago: Art Institute of Chicago, 1977, pl. 445
This small exceptionally carved vessel displays an impressive mastery of its medium. Carved from the thickest and widest part of a mountain sheep horn, the bottom line of the bowl from head to foot follows the natural curve of the outside of the horn. Within the constraints of this natural form, the carver has created a refined and highly developed sculpture for its size, seemingly unfettered by the limited volume of the material. The diminutive mask-like human face is just over an inch and a half long, yet contains most of the sculptural development found in a full sized mask. The finely incised eyebrows and the protruding tongue lend exquisite detail to the face, which is accented by eyes inset with mountain goat horn. The reclining figure's knees and lower legs extend out from the end of the bowl terminating in finely carved tiny feet.
The overall style and elegant simplicity of the carving are traits that point to an early creation date for this bowl, as do the refinement and finish of the vessel cavity and the limbs of the human figure. Reclining human form bowls have early roots on the Northwest Coast, one example from the archaic Ozette site (see: Carlson, Roy L. ed. Indian Art Traditions of the Northwest Coast. Burnaby: Archeology Press, Simon Frazer University, 1983 , fig. 10:4), and another collected by Captain James Cook in the late 18th century (see: King, J.C.H. Artificial Curiosities From The Northwest Coast of North America. London: British Museum Publications Ltd., 1981, pl. 80).
Diminutive in scale, yet monumental in appearance, this reclining human figure bowl is a remarkable achievement of Northwest Coast artistry.
Related Publications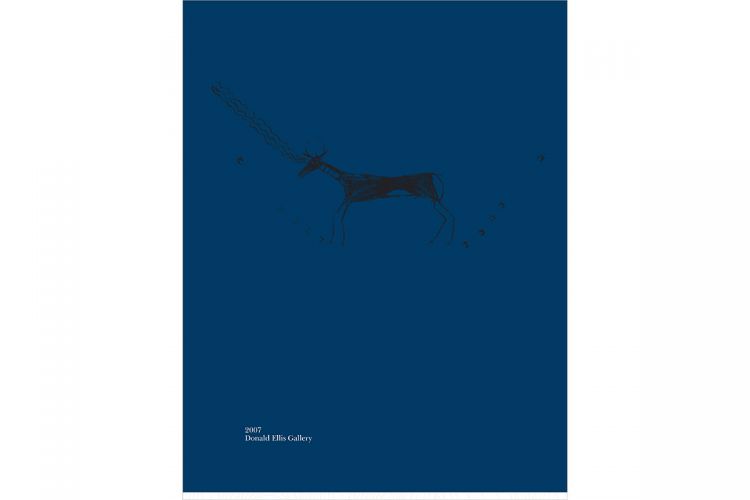 $35.00 USD