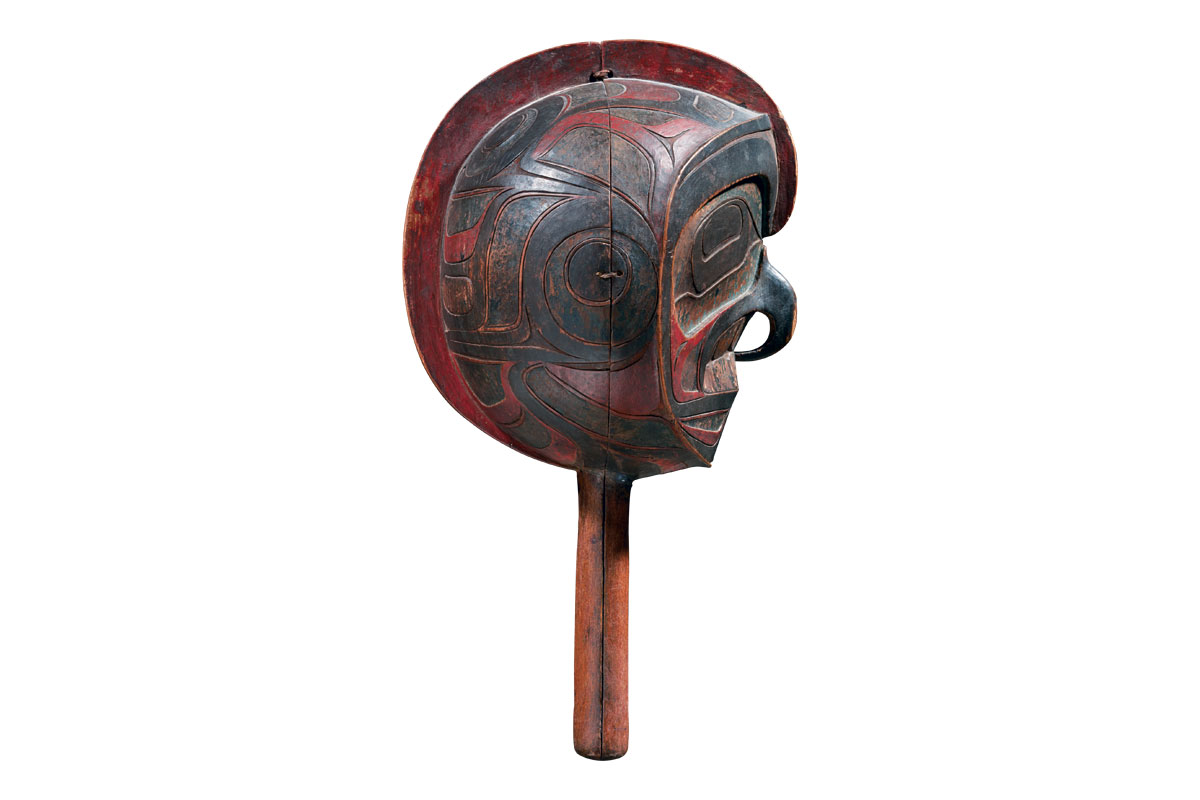 Shaman's Rattle
Haida
Haida Gwaii, British Columbia
ca. 1820-40
wood, paint
height: 11 ¾"

Inventory # CN4123
Sold
donated to the Haida Gwaii Museum, Skidegate, BC
PUBLISHED
Donald Ellis Gallery catalogue, 2012, pl. 9
Related Examples
Collins, Henry B. De Laguna, Frederica. Carpenter, Edmund. Stone, Peter. The Far North: 2000 Years of Eskimo and Indian Art. Washington: National Gallery of Art, 1973, pg. 265, pl. 343
Holm, Bill. Northwest Coast Indian Art: An Analysis of Form. Seattle: University of Washington Press, 1965, pg. 18, fig. 14
Round or globular rattles were the property of shamans on the Northwest Coast, employed to appease the spirits in curing rituals. It is said that the globular rattle depicts the form of a skull, which refers to the shaman's ability to pass between the living and the spirit worlds. Many globular rattles feature a sculptural face on one side, with the reverse carved in traditional formline design. This exceptional rattle represents a mythical thunderbird with its prominent re-curved beak. The reverse displays superbly executed formline elements indicating the hand of a master carver. The carving on the rattle is in a style that would date from the first half of the 19th century, indicated by the broad nature of the formlines that surround the carved-out areas of the design, along with the carver's choices of imagery and compositional elements. The firm ovoids and downward-angled eyelid points suggest the hand of a master Haida carver.
Related Publications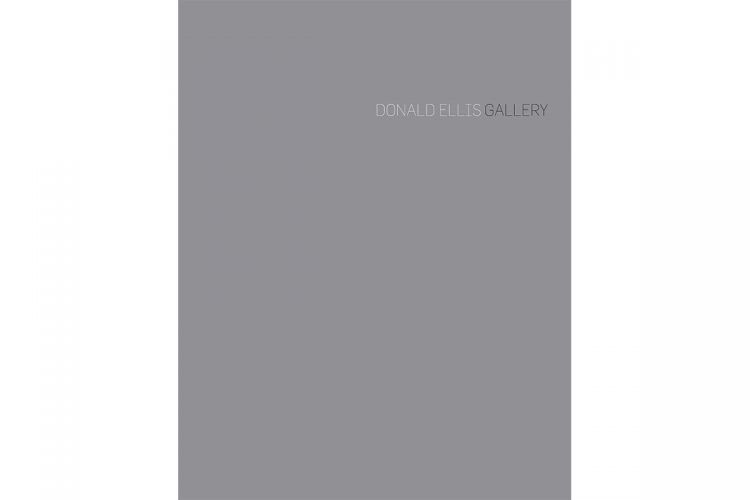 $45.00 USD