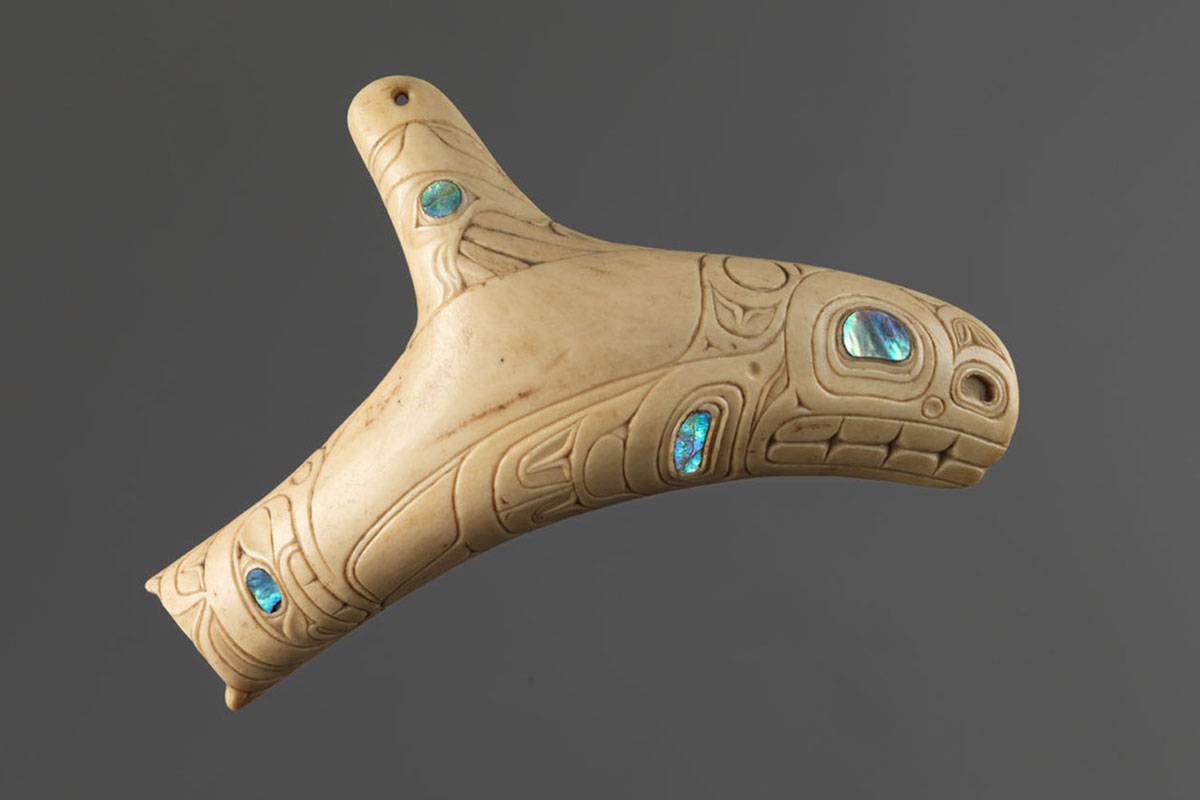 Shaman's Amulet
Tsimshian
Northern British Columbia
ca. 1850-60
bone, abalone shell
height: 6"
width: 4 ½"

Inventory # N4230
Sold
Provenance
Collected by the Reverend Robert James Dundas at Metlakatla, British Columbia, in 1863,
by descent to Dundas's great-grandson, Professor Simon Carey, London, England,
by descent to his children
Related Examples
National Museum of the American Indian, Smithsonian Institution, Washington, DC, Cat. No. 10/4585 – See: Wardwell, Allen. Tangible Visions: Northwest Coast Indian Shamanism and its Art. New York: The Monacelli Press, 1996, pg. 178, pl. 224 for a Tsimshian amulet collected by George Emmons on the Nass River.
National Museum of Natural History, Smithsonian Institution, Washington DC, Cat No. 9813 – See: Ibid, pg. 183, pl. 237 for a Haida example collected ca. 1870
Thomas Burke Memorial Washington State Museum, Seattle, Cat. No. 920 – See: Ibid, pg. 179, pl. 226, for a Tlingit example collected by Emmons at Wrangell Alaska before 1905