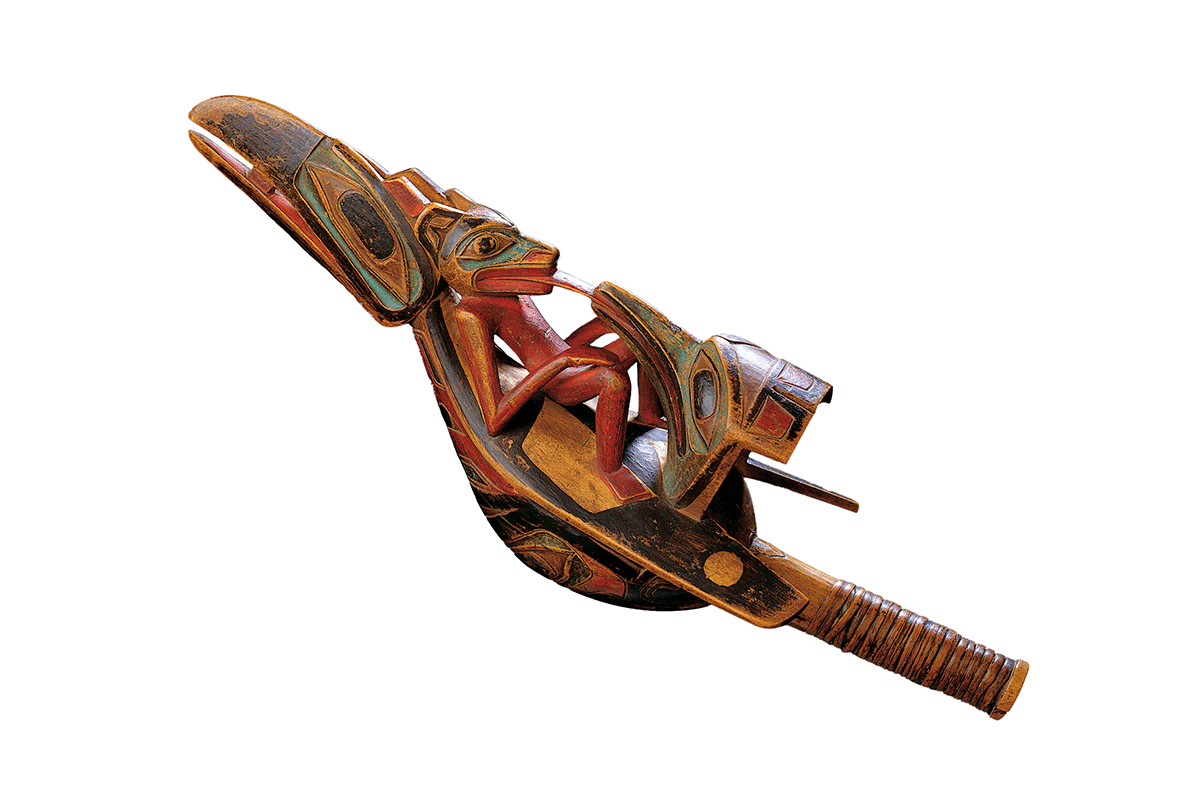 Raven Rattle
attributed to Albert Edward Edenshaw (1812–1894)
Haida
Haida Gwaii, British Columbia
ca. 1840/60
wood, paint
width: 13 ½"

Inventory # N2024
Sold
acquired by the Diker Collection, now at The Metropolitan Museum of Art, NY
PROVENANCE
Collected by Charles Beardmore, Hudson's Bay Company, 19th century
Hooper Collection, London, UK
Christie's, London, UK, November 9, 1976, lot 184
John and Grace Putnam, Seattle, Washington
EXHIBITED
Box of Daylight, Seattle Art Museum, September 15, 1983 - January 8, 1984
Native Visions, Seattle Art Museum, February 19 - May 10, 1998
PUBLISHED
Bernstein, Bruce and McMaster, Gerald (eds). First American Art: The Charles and Valerie Diker Collection of American Indian Art. Seattle: University of Washington Press, 2004, p. 49
Donald Ellis Gallery catalogue, 2001, pg. 13
Box of Daylight, Holm, University of Washington Press, 1984, pl. 17
Native Visions, Brown, University of Washington Press, 1998, pl. 4.38
Art and Artifacts of the Pacific, Africa and the Americas, Phelps, Hutchinson of London, 1976, pl. 1455
The Art of Primitive Peoples, Hooper and Burland, London, 1953, pl. 52(a)
RELATED EXAMPLE
Heye Foundation, New York, Cat. No. 16/292 - See: From the Land of the Totem Poles, Jonaitis, University of Washington Press, 1988 , pl. 25
Raven rattles were widely used among northern Northwest Coast peoples. Unike rattles of globluar form used by shamans, the function of the raven rattle was largely secular. Also known as chief's rattles, these highlly stylized objects were imporant component of a chief's dance regalia. While generally standard in form, raven rattles may display unique variations from one artist to another. This superb example exhibits a bear's head on a humanoid body. An extremely rare form, it has been suggested that the bear figure represents a shaman wearing a mask.
Related Publications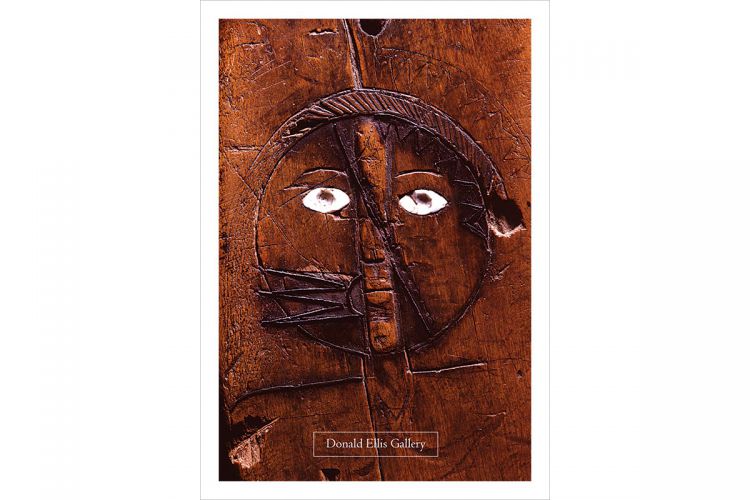 $30.00 USD