Portrait Mask
Tlingit
Southeastern Alaska
ca. 1860
wood, paint, copper, sealskin, mirror
height: 8 ¾"

Inventory # N3175
Sold
acquired by the Thomson Collection now at the Art Gallery of Ontario
Provenance
Heye Foundation, Museum of the American Indian, New York, NY, No. 14/7332 acquired 1926, deaccessioned 1962
George and Rosemary Lois, New York, NY
PUBLISHED
Donald Ellis Gallery catalogue, 2005, pg. 41
RELATED EXAMPLE
Sotheby's New York, June 4, 1997, lot 228
Northwest Coast masks carved with naturalistic features are often referred to as portrait masks due to their supposed resemblance to actual individuals. In the imposing mask shown here, a Tlingit attribution is strongly suggested by the carver's rendering of the eyes sockets, the formation of the cheeks and the prominent lips. Among the broad range of Tlingit styles, this mask most likely originated with one of the southern groups, perhaps the Sanya or Tongass peoples of southeastern Alaska. The mask may have been the property of a Tlingit shaman, who incorporated copper and other exotic materials to represent a particular spirit that assisted him in his work. The spirits of deceased individuals, sometimes high ranking ones from other tribes, appear regularly in Tlingit shaman's masks.
The pronounced raised grain on the face, together with the sealskin facial hair, sensitively conveys the impression of an older individual with somewhat wrinkled skin. The shape of the mouth suggests that the subject is speaking or singing, though only the owner's family would have known exactly what is portrayed in this striking and powerful image.
Related Publications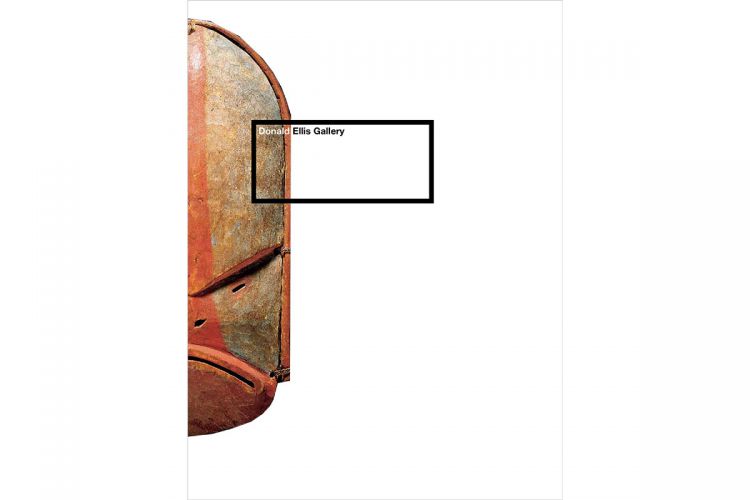 Out of print