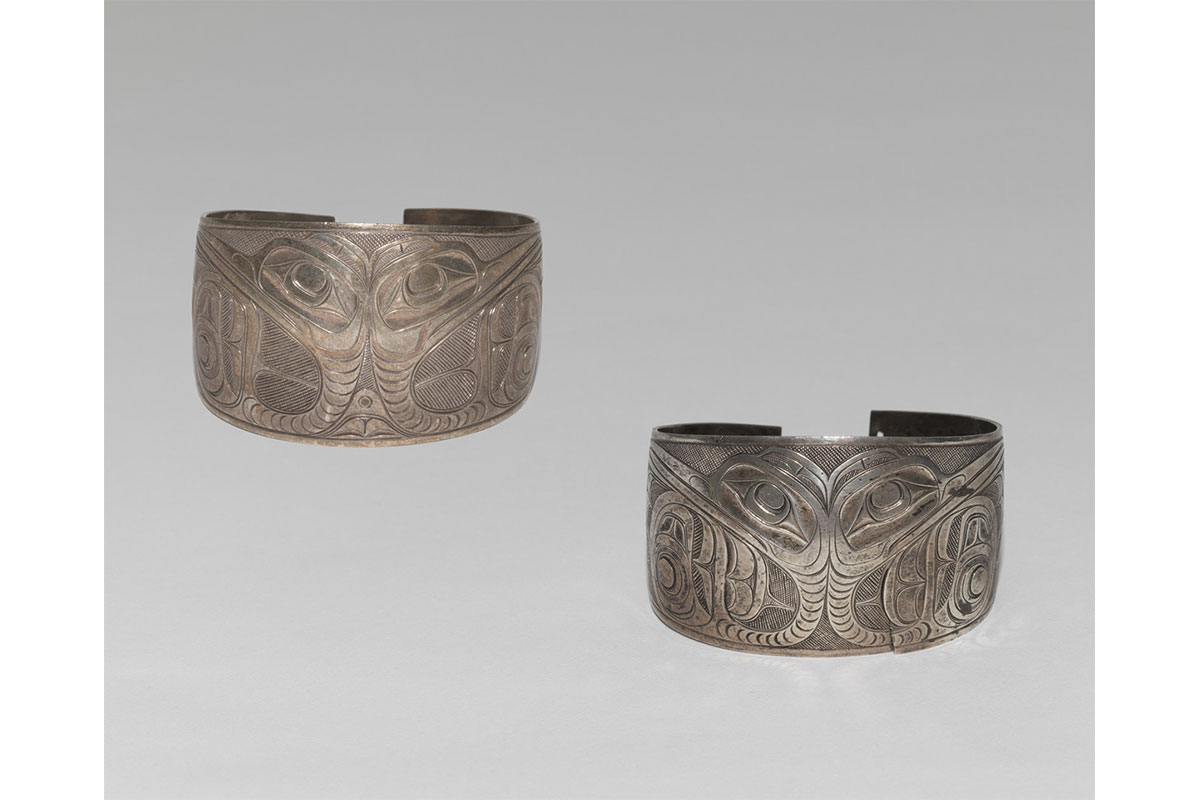 Views

Pair of Bracelets
Charles Edenshaw (Dax'igaang or Taheygen), b. 1839 d. 1920
Haida
Haida Gwaii, British Columbia
late 19th /early 20th century
silver
width (each): 1 ¾"
Inventory # N4317
Please contact the gallery for more information.
RELATED EXAMPLES
Museum of Anthropology, University of British Columbia, Cat. No. A8093 – For a bracelet identified as portraying a cormorant – See: Augaitis, Daina (et al). Charles Edenshaw. London: Black Dog Publishing, 2014, pg. 130, fig. 142.
For a general discussion of Charles Edenshaw's bracelets see: Ibid, "Placing Style: A Look at Charles Edenshaw's Bracelets Through Time", Bill McLennan and Karen Duffek, pgs 127-139.
Canadian Museum of Civilization, Cat. Nos. VII-B-10a and VII-B-10b - See: Ibid, Pg 130, pl. 141.