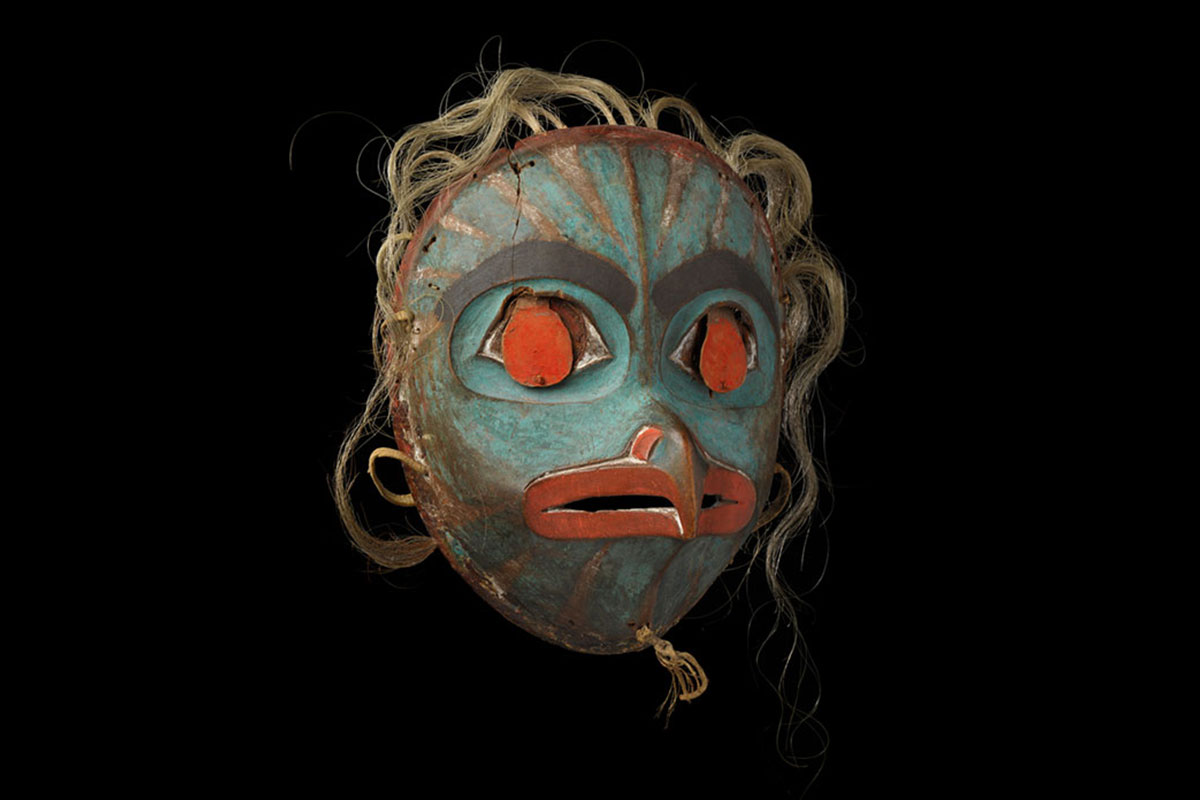 Mask
Tlingit
Southeast Alaska
ca. 1840-60
wood, paint, human hair, hide
height: 9 ½"

Inventory # N3733
Sold
acquired by The Audain Art Museum, Whistler, BC
PROVENANCE
Eugene Chesrow, Chicago, IL
Ziff Family Collection, New York, NY
Sotheby's, Paris, France, June 11, 2008, lot 20
Private collection, New York, NY
EXHIBITED
Aspen Art Museum, Aspen, CO, December 16, 1999 – April 16, 2000
Pinacotheque de Paris, Paris, France: "Jackson Pollock et le Chamanisme", October 15, 2008 – February 15, 2009
PUBLISHED
Shaw, George, E. Art of Grace and Passion. Seattle: University of Washington Press, 1999, pg. 99
Polcari, Stephen. Jackson Pollock et le Chamanisme. Paris: Editions de la Pinacotheque de Paris, 2008, pg. 198, pl. 67
Connaisance des Arts, Paris: HS Number 380, pg. 32
Donald Ellis Gallery catalogue, 2011, pgs. 18-19
The great majority of Tlingit masks were created for shamanic use, carved to represent the spirit helpers upon whom the shaman would call for assistance in healing the sick or divining future events. The sculpture of the powerful mask shown here appears to be very much a part of that tradition. The inclusion of movable eye covers, however, is an unusual trait among shaman's masks. It may be speculated that this mask was created for shamanic use, or was used for potlatch and feast performances dramatizing the great stories of clan history and mythology in the firelight of a winter bighouse.
This animated mask shows a distinctive Tlingit style of carving and painted decoration. The carving of the eyes, eye sockets, the diminutive beak with the beautifully refined nostrils, and the shape of the lips and mouth all indicate a Tlingit carver, most likely from the first half of the 19th century. The precise meaning of the movable painted-rawhide eye covers is unknown, though one can easily imagine the visual impact of their movement in a firelight performance. The eyes of this mask are quite large, and together with the small beak suggest that an owl is represented. The opening and closing of the bird's eyes may have been inspired by a story from a clan or family history, or it may have been a feature of a spirit helper from an individual shaman's mask collection, as the owl was known to be an important aid to Tlingit shamans (Wardwell 1996, pg. 131). In either case, the fine workmanship evident in this animated mask and the highly unusual eye features set it apart from a great majority of Northwest Coast masks.
Related Publications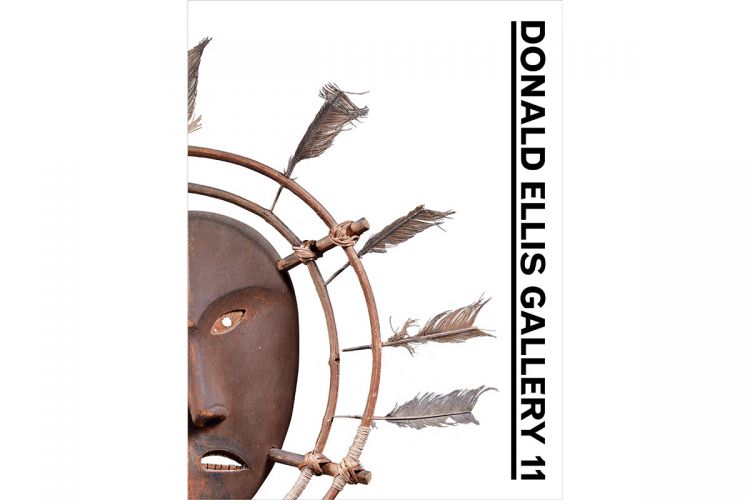 $35.00 USD