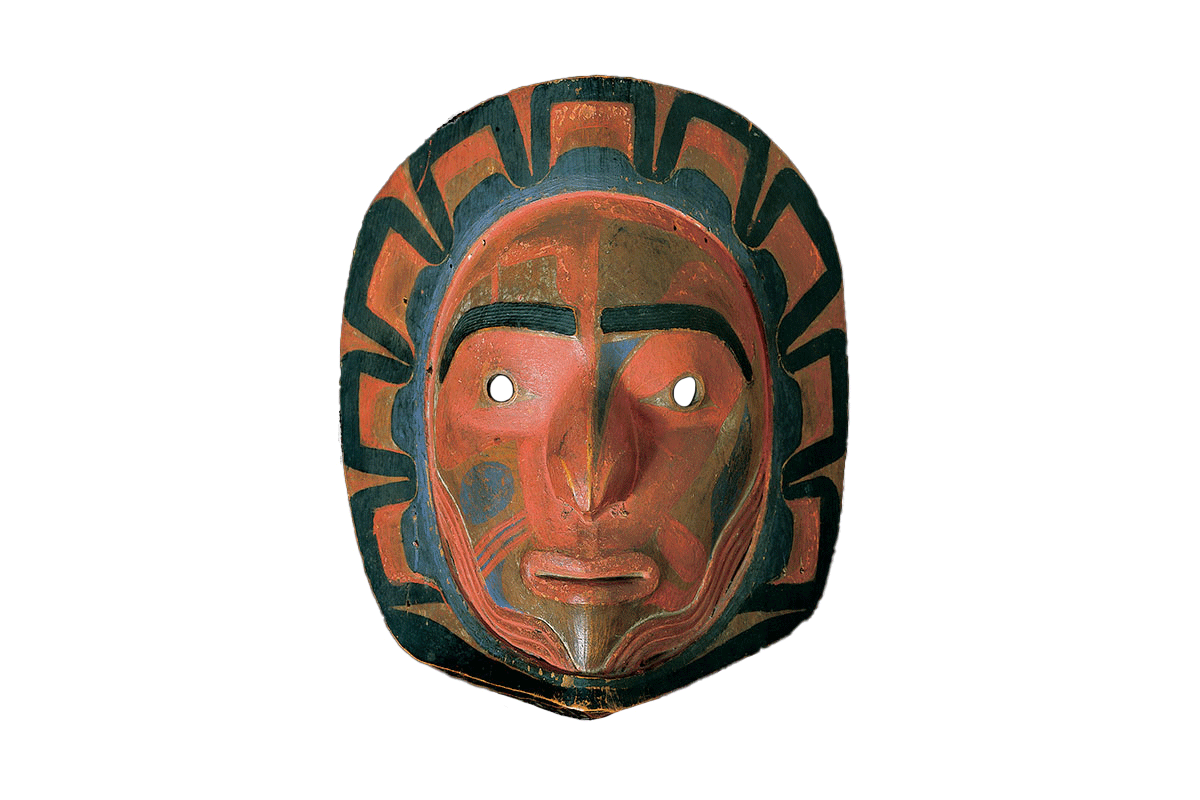 Mask
Kwakwaka'wakw
Quatsino Sound, British Columbia
ca. 1820-40
wood, paint
height: 15"

Inventory # N3023
Sold
PROVENANCE
Likely Andre Derain, Paris, France
Renou Collection, Paris, France
Private collection, London, United Kingdom
PUBLISHED
Donald Ellis Gallery catalogue, 2003, pgs. 8-9
RELATED EXAMPLES
Staatliche Museen zu Berlin, Nos. IV A 1277 and IV A 524 – See: Native American Art, Ethnological Museum Berlin, 1999, Fig. 164 and cover, and Down From the Shimmering Sky, Vancouver Art Gallery, 1998, pl. 124
Museum fur Volkerkunde, Berlin, No. IV A1289 and IV A539 – See: Donnervogel und Raubwal, Haaberland, 1979, pl. H-15 and unpublished
Reiss-Museum, Mannheim, Germany, No. V Am 2475 – See: Ibid, pl. H-16
This dignified and very expressive mask is by the hand of an early 19th century Kwakwaka'wakw carver with a very unusual and singular style, best known for his delicate sculptural refinements and imaginative representations. The name of this carver is not currently known, and his surviving works are rare. In addition to this example, there are currently only six other masks known to be by this artist, all of which are found in museum collections in the United States and Europe.
This exceptional mask, which is in excellent, nearly original condition, incorporates the combination of austere lines and fanciful details that make this artist's work stand out. These include small round eyes set on a shallow conical orb, eyelid forms often defined only with painted outlines (rather than relief carved), drooping eyebrows and an elongated, unusually shaped nose. Most of the masks by this hand also feature very fine grooving done with a small curved knife. This technique, which draws on an ancient tradition of surface treatment, is typical of the finely finished details seen in these sculptures.
Several of the masks in this group were collected in the Quatsino Sound area of Vancouver Island, BC. This area is still quite remote from other Kwakwaka'wakw village sites, and the people there developed both their own linguistic dialect and carving tradition. The Quatsino Sound styles in general owe some of their influence to older, subtle forms found in Northern Nuu-chah-nulth sculptures. This group occupied territories more or less adjacent to the Quatsino, farther south on the west coast of Vancouver Island. Certain Quatsino artists, among whom this carver stood out, drew upon characteristics of what is known as the "Old Wakashan" style of sculpture. Aspects of this style include the use of very subtle forms, the use of fine grooving as a finishing technique, and older, less Northern Coast influenced painted compositions. The work of this artist successfully combines these characteristics with his own unique vision of mask representations, creating a carving style that is as intriguing as it is memorable.
Related Publications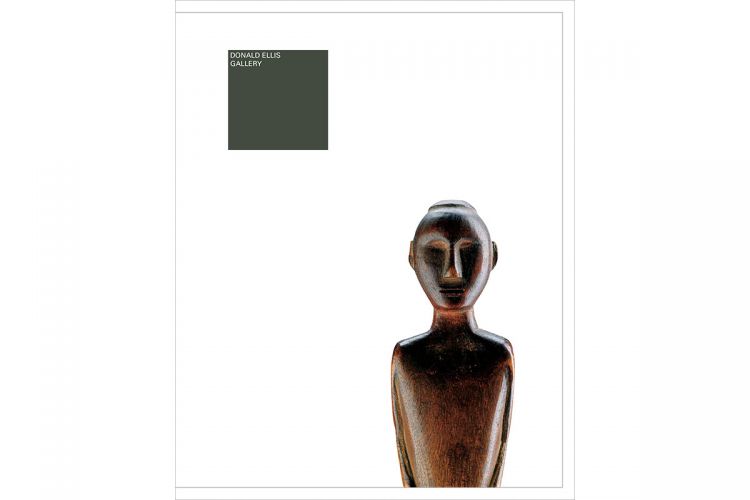 $30.00 USD