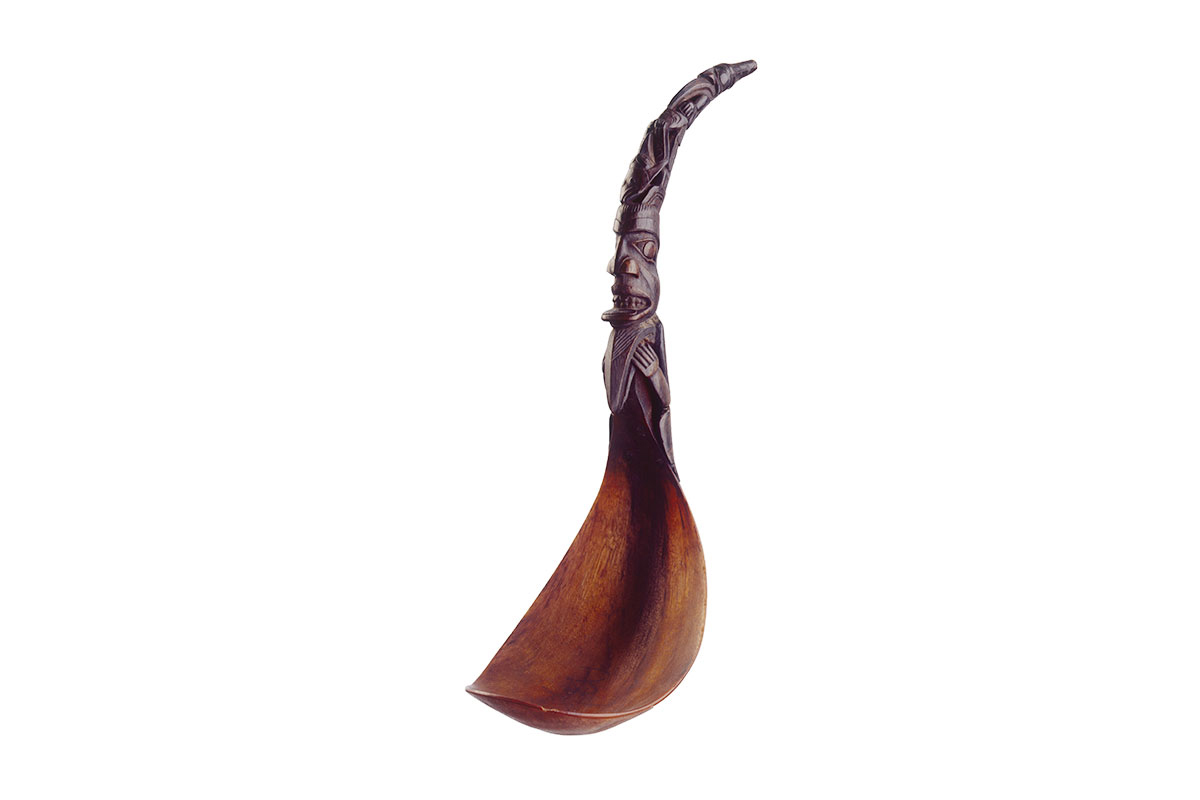 Ladle
Haida
Haida Gwaii, British Columbia
ca. 1860
mountain goat and mountain, sheep horn, copper pegs
height: 17"

Inventory # N3391
Sold
PROVENANCE
Paul Gray, Old Chatham, NY
The John Painter Collection, Cincinnati, OH
PUBLISHED
Painter, John. A Window on the Past. Cincinnati: Berman Printing Co., 2003, pl. 235a
Donald Ellis Gallery catalogue, 2007, pg. 7
Brasser, Ted. J. Native American Clothing: An Illustrated History. Toronto: Firefly Books, 2009, pg. 288
RELATED EXAMPLES
Royal Ontario Museum, Toronto, No. 6268 – See: Evrard, Marcel (et al. Masterpieces of Indian and Eskimo Art From Canada. Paris: Societe des Amis du Musee de l'Homme, 1969, pl. 95 for a ladle likely by the same hand.