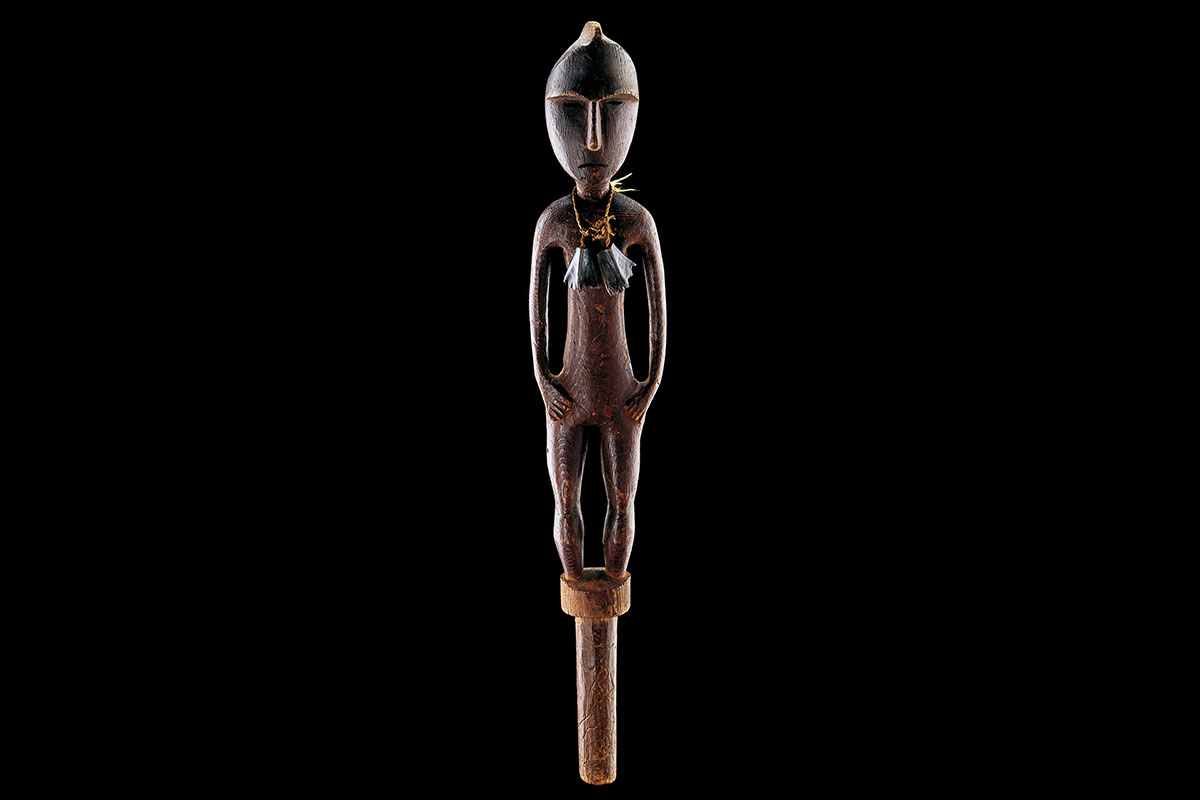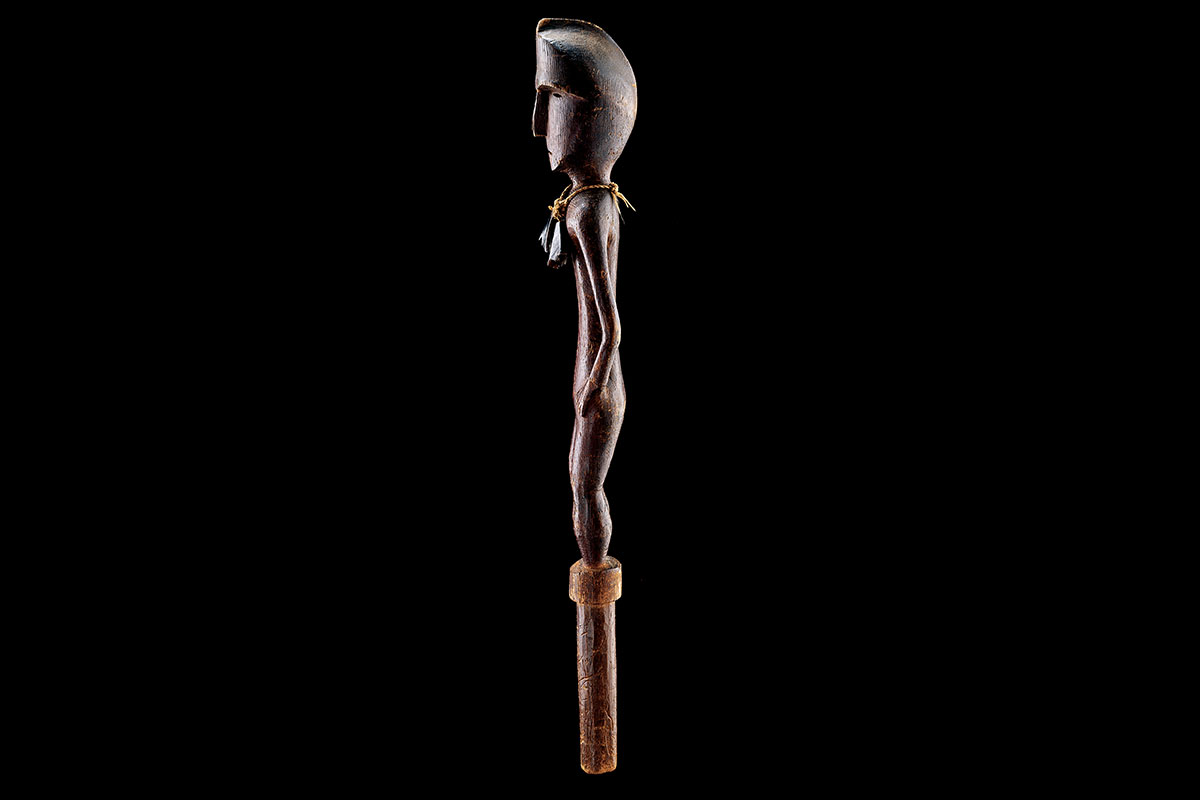 Views


Guardian Figure
Lower Chehalis or Copalis/Quinault
Southwest Washington State
late 19th century
wood, paint, deer hooves, fiber
height: 25"
Inventory # N3145
Sold
PROVENANCE
Bill Henderson, Olympia, Washington
RELATED EXAMPLES
Museum of the American Indian, Heye Foundation, Nos. 5/1519, 5/9521 and 5/9520 See: American Indian Sculpture, Wingert, Hacker Art Books, New York, 1976, pls. 4 and 5
Essay
Widely known as "power figures", there have been many such humanoid images collected from the southern Coast Salish since the late 19th century. Made for specific individuals, these figures represented the personal power or guardian spirit of their owners. They were employed in rituals that would call upon this power or spirit for assistance in physical healing and for guidance in sea or land mammal hunting. The attached deer hooves and dew claws functioned as rattles, the sound said to represent the rattling bones of the guardian spirit (see: Holm, Bill. Box of Daylight. Seattle: University of Washington Press, 1984, pg. 30).
Many conventions of Coast Salish style are present in the carving illustrated here, particularly in the sculptural development of the planes of the face. In many examples of this type these planes are frontally oriented and rather flat, both vertically and horizontally. In this more sensitively modeled figure however, the entire face is rounded naturally from side to side, the forehead has a slight hollow above the fine line of the eyebrows, and the cheek planes have subtle breaks and forms that give the suggestion of a more developed facial structure. The lifelike rendering of the arms and legs, rounded musculature and distinctively bent knees and elbows convey an animated, lifelike presence to this essentially abstract human form.
Carved with a calm, yet powerful presence and demeanor, the superb artistry and impressive scale of this figure set it apart from all other related examples, and firmly establish this sculpture as a masterpiece of Northwest Coast art.