D-Adze
Quinault
Washington State
ca. 1750-1800
whale bone, steel, brass, fiber (sinew) wrapping
width: 9"

Inventory # CN4313-148
Sold
The similarity between this adze, and an example in the Peabody Museum, Harvard, is striking. The example at hand however more skilfully and beautifully carved, and displays characteristics consistent with the earlier work of a highly skilled master (see attached essay by Steven C. Brown).
Provenance
Private collection, Vancouver Island, BC
Tom Stark, Victoria, BC
Donald Ellis Gallery, Dundas, ON
Published
Donald Ellis Gallery catalogue, 2001, pg. 3
Related Examples
Peabody Museum of Archaeology and Ethnology, Harvard, No. 65509 – See: A Time of Gathering, Wright, University of WA Press, 1991, plate 60
Fenimore Art Museum, Cooperstown, New York, (The Thaw Collection), No. T471 - See: Art of the North American Indian, Vincent, University of WA Press, 2000, pg. 315
The D-shaped adze is found only on the southern Northwest Coast. This form was well established prior to European contact, evidenced in part by examples collected by the first explorers of the Pacific Northwest in the 18th century (see: King 1981, pl. 124 for a wooden example collected by Captain James Cook).
This outstanding adze is one of the earliest to survive, and almost certainly the most beautiful. It appears to significantly predate two related examples, each of which can be dated to the mid 19th century (see: Wright 1991, pl. 60 and Vincent 2000, pg. 315).
Made for, or by a master canoemaker, the human figure is said to be the canoemaker's helper, a spirit who guides and inspires the carver in his tasks.
Related Publications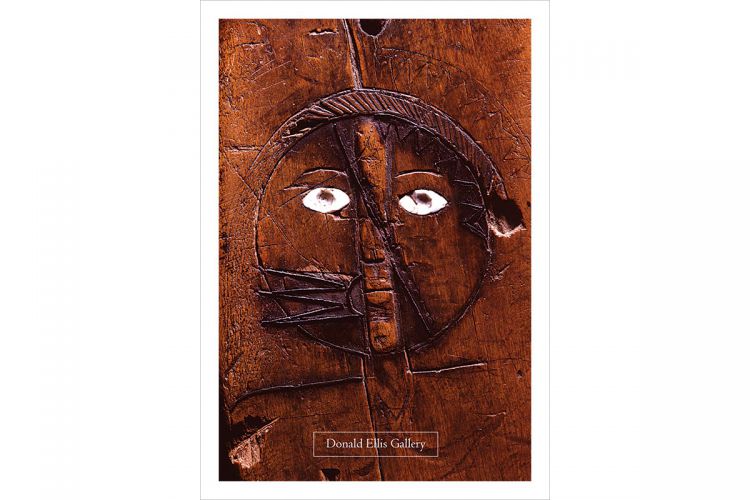 $30.00 USD