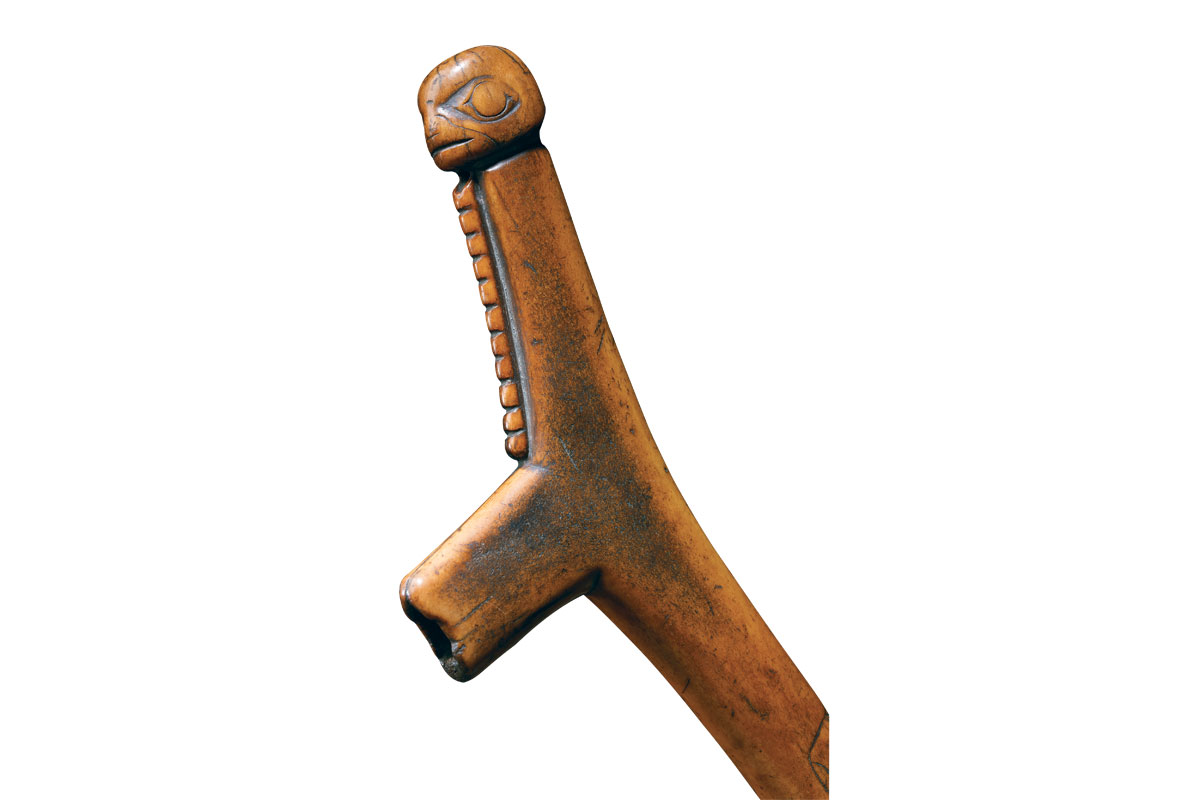 Antler Club
Tsimshian
Northern British Columbia
18th century or earlier
antler
width: 16 ½"

Inventory # N3850
Sold
Provenance
Byrne's Auctioneers, Saltney, Chester, United Kingdom, December 12, 2012, lot 420
Private collection, United Kingdom
PUBLISHED
Donald Ellis Gallery catalogue, 2012, pl. 5
Related Examples
Handbook to the Ethnographic Collections. London: The British Museum, 1925, pg. 277, fig. 265b
Brown, Steven C. Spirits of the Water: Native Art Collected On Expeditions to Alaska and British Columbia 1774 – 1910. Seattle: University of Washington Press, 2000, pl. 142
Feest, Christian. Native Arts of North America. London: Thames and Hudson, 1980, pg. 187, pl. 183
Antler clubs are among the most remarkable of Northwest Coast objects, and, along with carved bone 'soul catchers', are among those objects that are iconic of Tsimshian arts and culture. Sometimes referred to as slave killers, and evidently at one time employed as such, these impressive weapons were the prized possessions of Tsimshian chiefs. They appear to have a great antiquity on the British Columbia mainland, and most likely originated among Athabaskan-speaking peoples of the continental interior, where caribou are common. The club style migrated to the coast through major river valleys such as the Nass and Skeena, their size and surface decoration increasing through time. Small-scale versions of these clubs have been excavated from archaeological sites near Prince Rupert, on the northern coast of British Columbia, and have been dated at 100-250 AD (MacDonald 1983, pg. 112). Skillfully embellished historical clubs of this type are nonetheless relatively rare from the coastal area, and many of these exhibit a great deal of age and use, as does this example.
Related Publications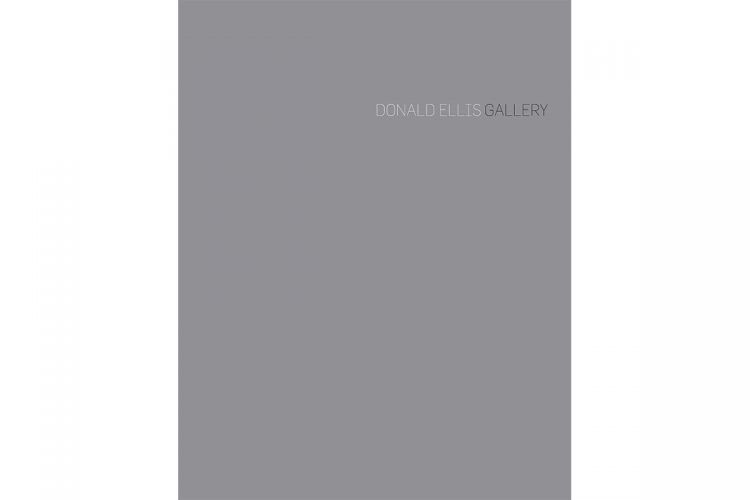 $45.00 USD