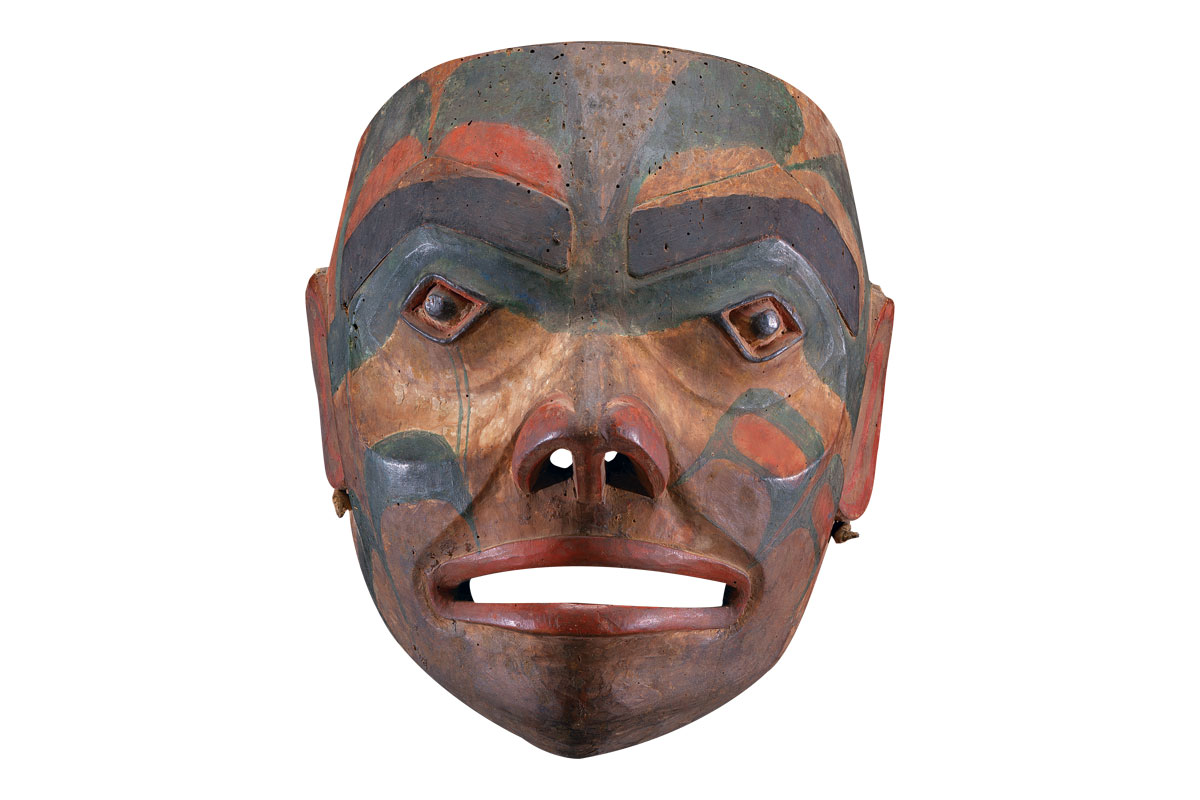 Ancestor Mask
Heiltsuk
Central Coast, British Columbia
ca. 1850–70
wood, paint
height: 10 ¼"

Inventory # N3785
Sold
acquired by The Audain Art Museum, Whistler, BC
Provenance
Ex. Collection Pierre and Claude Verite, Paris, France
Alain de Monbrison, Paris, France
PUBLISHED
Donald Ellis Gallery catalogue, 2012, pl. 1
Related Examples
Macnair, Peter, Joseph, Robert and Grenville, Bruce. Down From the Shimmering Sky: Masks of the Northwest Coast. Vancouver: Douglas & MacIntyre, 1998, pg. 84, pl. 61 and pg. 91, pl. 69
Carved in the form of a human face, this outstanding mask likely depicts an important ancestor. Small diamond-shapes eyes are set below bold black eyebrows, bulbous nostrils and a wide, slightly opened mouth. Subtle relief carving suggests sunken skin around the eyes and cheekbones as well as nasolabial folds. The entire surface is painted with bluish-green, black and red designs which relate to the elaborate face paintings worn during important social and ceremonial occasions. Superbly carved and painted, the present mask is exemplary of Heiltsuk art.
Related Publications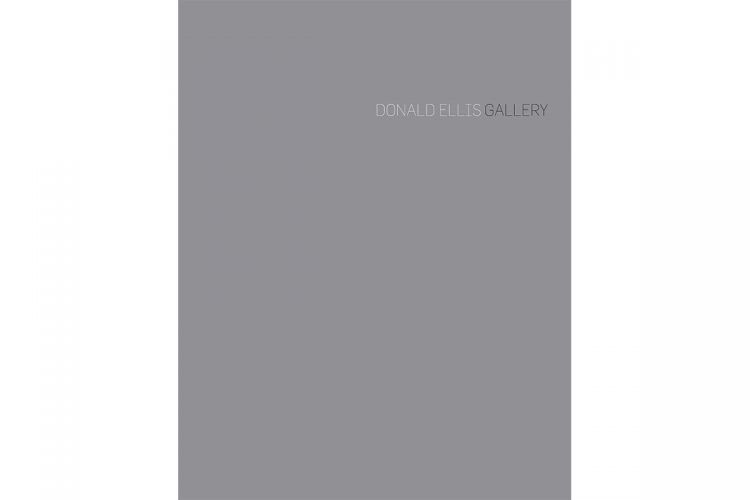 $45.00 USD