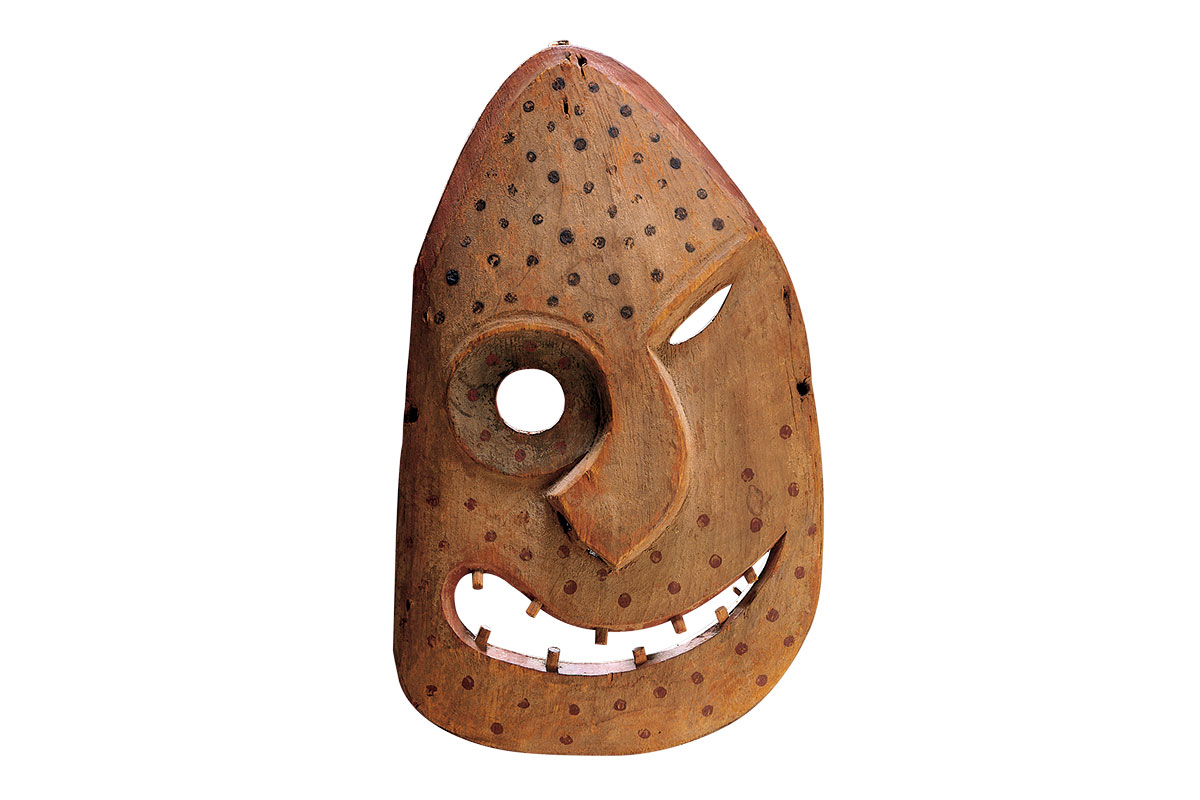 Dance Mask
Yup'ik
Lower Yukon, Alaska
ca. 1880
wood, paint
height: 10"

Inventory # CE4147
Please contact the gallery for more information.
Provenance
By descent through the estate of Rita Mae Daniels, Bellingham, Washington, to her grandson.
Reta Mae Daniels (b. 1900) travelled to Unalaska in 1917, reportedly the first Caucasian schoolteacher in the Aleutian Islands. Upon leaving Alaska in 1918, a pair of masks was presented as a parting gift.
Shawn Ison, Bellingham, WA
Donald Ellis Gallery, Dundas, ON
Private collection, New York, NY
George and Rosemary Lois Collection, New York, NY
Published
Donald Ellis Gallery catalogue, 2001, pg. 7
Art of the Arctic: Reflections of the Unseen, Ellis, London, Black Dog Publishing, 2015, pg. 79, pl. 20
RELATED EXAMPLE
Sheldon Jackson Museum, Sitka, AK, Nos. llB45 and llB46 - See: The Living Tradition of Yup'ik Masks, Fienup-Riordan, University of WA Press, Seattle, pg. 108 for a pair of masks likely by the same hand collected by Sheldon Jackson at Andreafski in 1893
Museum fur Volkerkunde, Berlin, Nos. IVA4402 and IVA4398 - See: Ibid, pg. 67, for a pair of masks collected on the Lower Yukon in 1882 by J. A. Jacobsen
National Museum of Natural History, Washington, DC, Cat. Nos. 38645 and 38646 - See: Fitzhugh and Crowell, Crossroads of Continents, Smithsonian Institute Press, 1988, pg. 260, pl. 353 and Fitzhugh, Inua, Spirit World of the Bering Sea Eskimo, Smithsonian Institution Press, 1982, pg. 196, pl. 244
According to Bering Sea tradition, Tunghak, or "old man in the moon" (represented in the mask above), is the supreme deity that controls the animal kingdom. Believed to live in the moon, shamans were sent to Tunghak to plead for the plenitude of game and other favours (see: Fitzhugh 1988, pg. 260).
This wonderful mask encapsulates both the world view and the inspired artistry of its carver.
Related Publications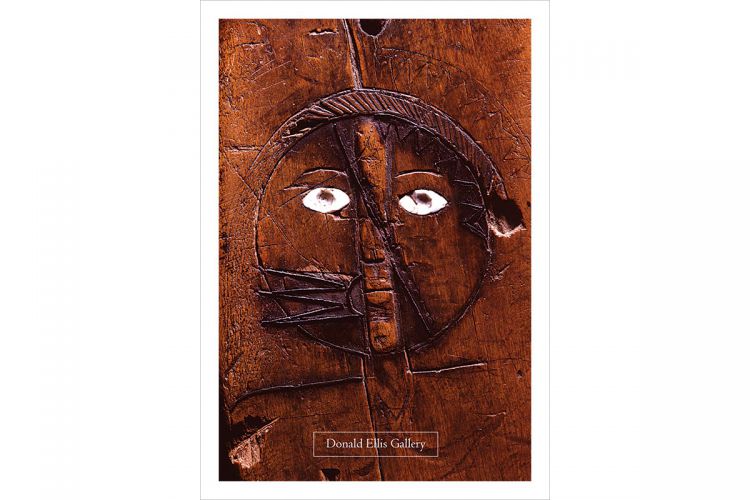 $30.00 USD