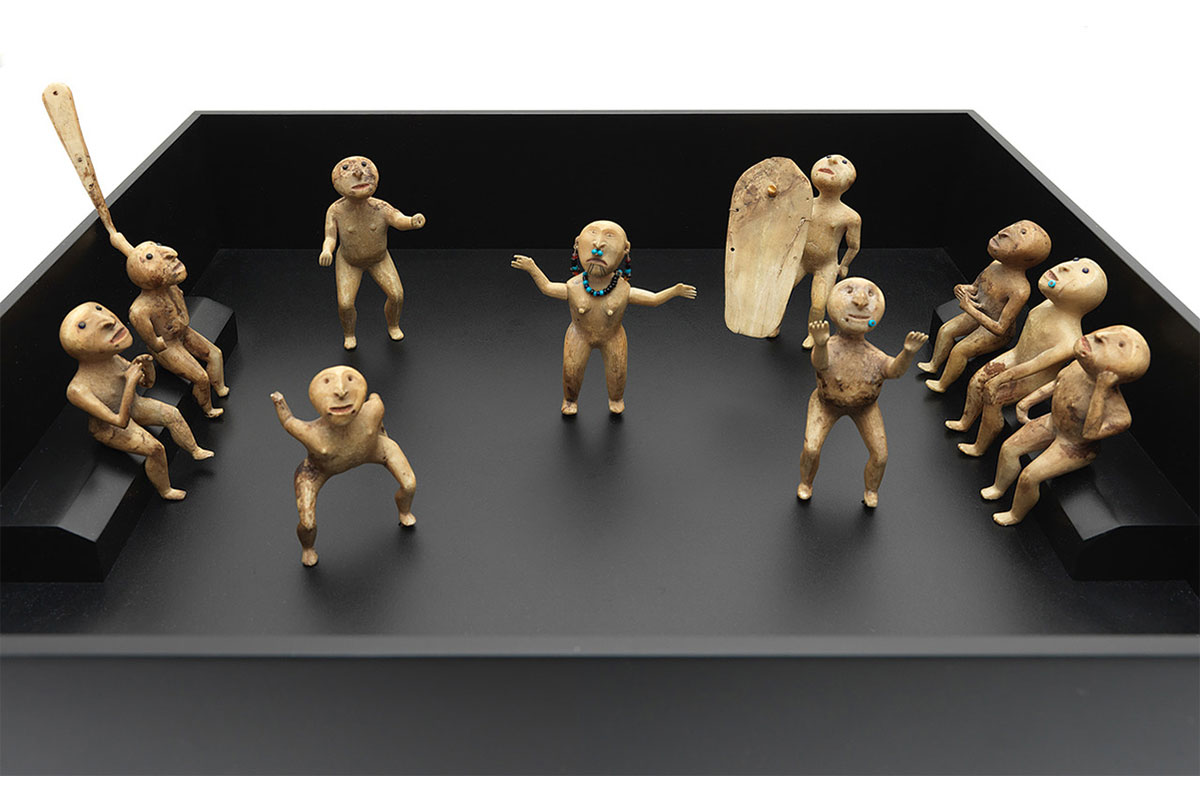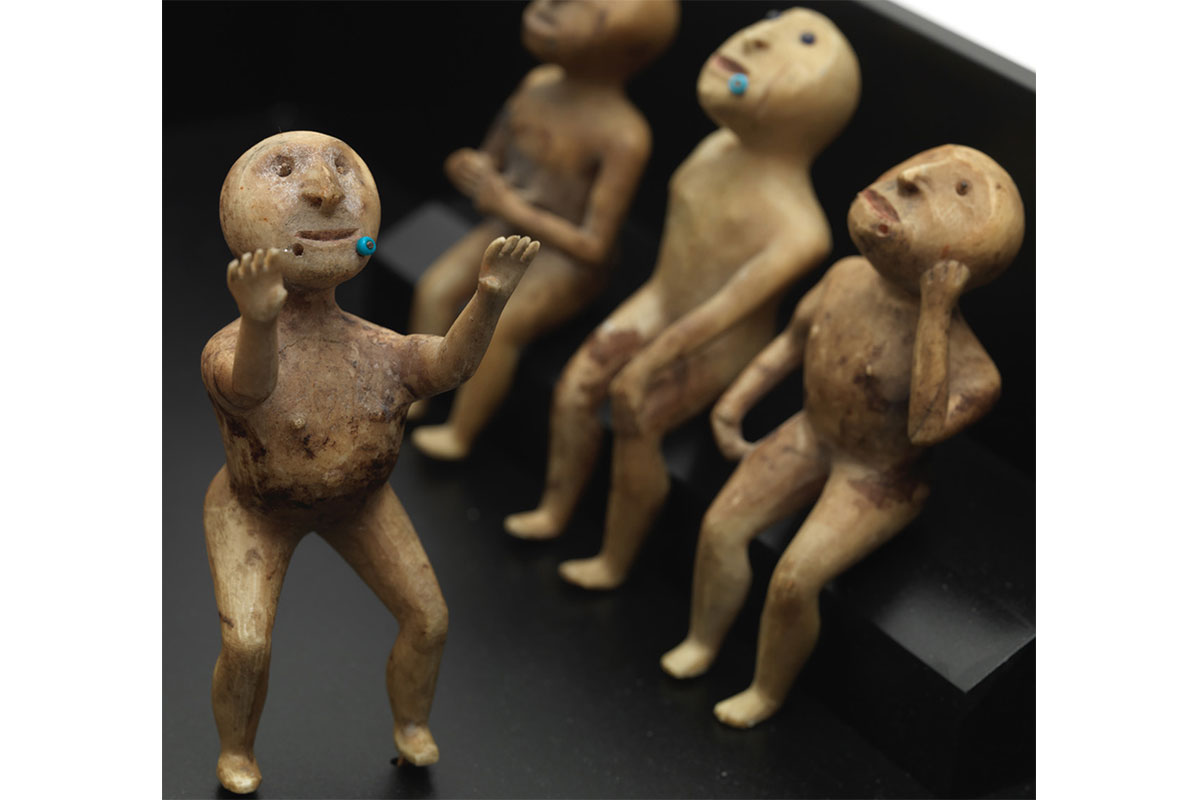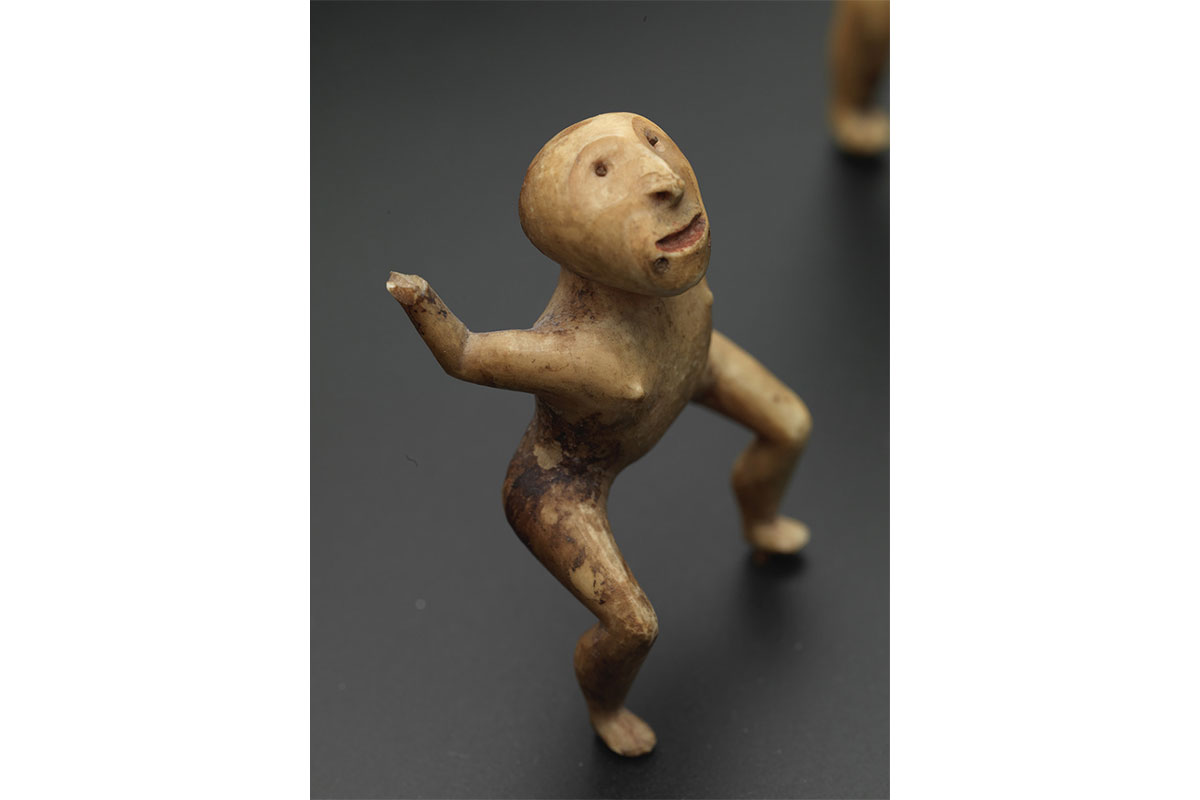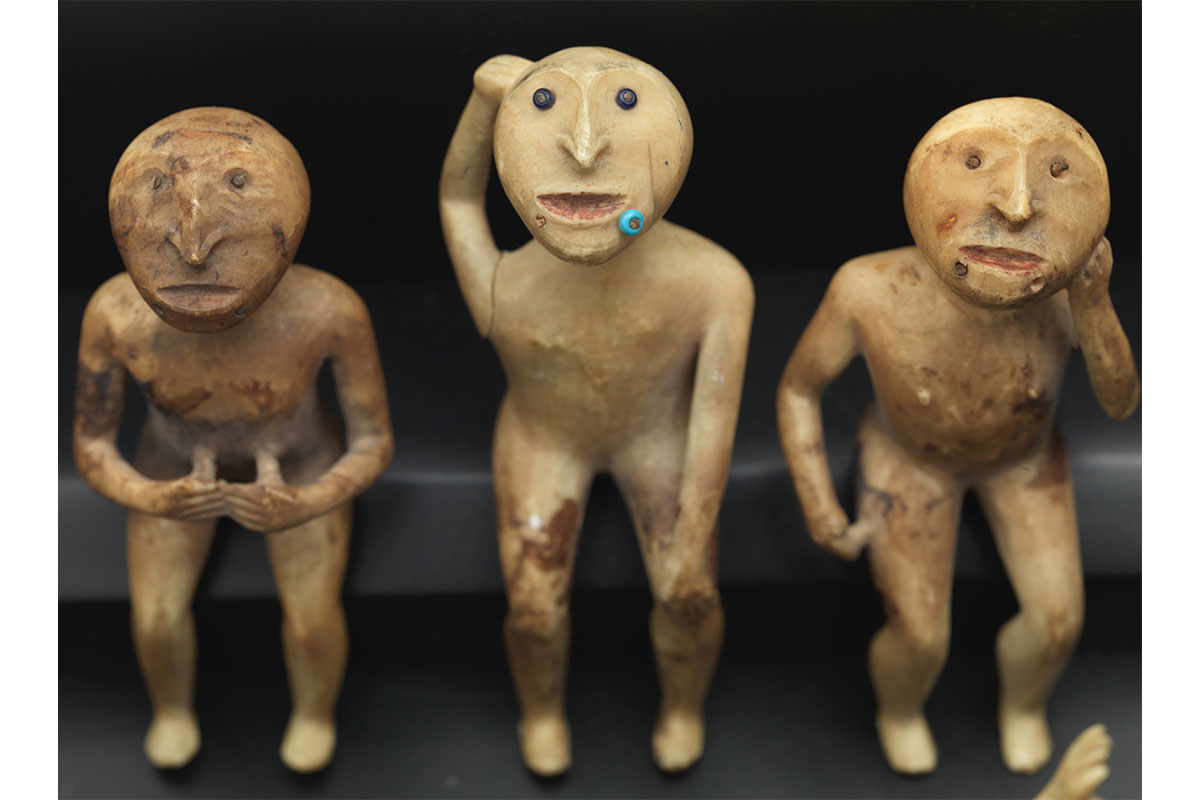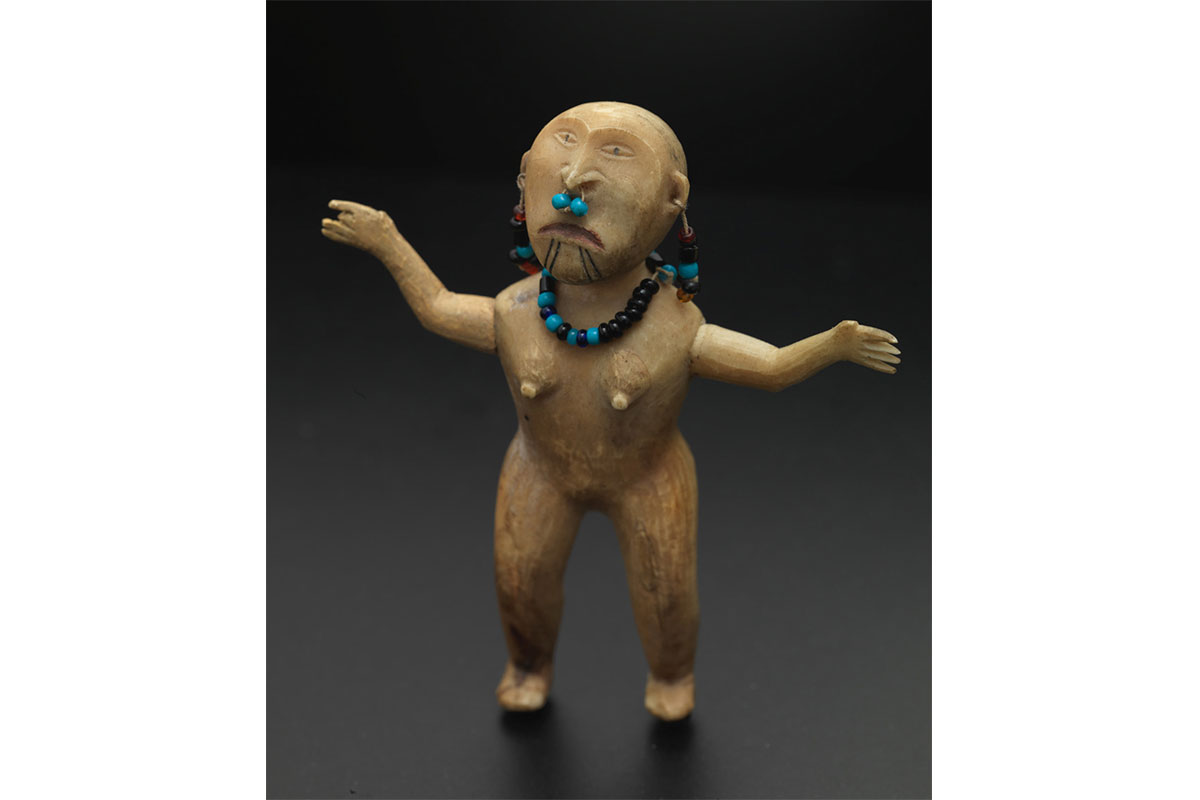 Qasgiq Dance Figures
Yup'ik
Southwest Alaska
late 19th century
marine mammal ivory, glass beads
height: 3 ½"

Inventory # E4265
Sold
PROVENANCE
Private collection, Ohio
RELATED EXAMPLES
Sheldon Jackson Museum, Sitka, Alaska, Nos. IIH31 and IIS1 - See: The Living Tradition of Yup'ik Masks, Riordan, University of WA Press, 1996, pgs. 37, 122 and 123
Amongst these wonderfully carved ivory figures we recognize a model of an elaborate ceremonial dance of the Yup'ik people.
While some aspects of a number of these dance ceremonies are well documented in several published anthropological studies, dance house models present the viewer with an opportunity to personally experience the environmental qualities of an event, albeit on an intimately small scale.
Prior to the 19th century, Inuit artists rarely, if ever, addressed the idea of narrative directly within their art. Prehistoric figures are depicted in a static, frontal pose, with virtually no "action" to suggest their activities or intentions. But these figures carved in the late 19th century are shown engaged in a particular choreographed action. Each is shown performing a specific role in a recreation of a complex ceremonial event. As a whole, the work presents the viewer with a visual narrative of this event.
This effort to address the concept of narrative represents an important and fundamental change in the artist's perspective on his subject. Earlier style carvings, with their potential for literally any action associated with their assigned/given subject's identity are replaced by figures engaged in a specific action, often illustrating a key point within a specific story.
This shift in perception is also reflected in the complex pictographic art that developed throughout the 19th century. Although the full range of causes behind this shift are unknown to us, it is possible that contact with Western culture may have inspired important changes in the thought process of the native artist, and that a previously unrealized concept of communication arose within the traditional repertoire of artistic expression. This new viewpoint embraced the representation of environmental space as a means of assigning identity to an abstract idea of a figure, thus placing that figure in context within their community.
Although rarely seen outside of institutional collections, comparable dance house models may be found in (The de Young Fine Arts Museums of San Francisco; The National Museum of the American Indian's Heye Collection at the Smithsonian; The Phoebe A. Hearst Museum of Anthropology; and the Sheldon Jackson Museum, Sitka, AK.) It is possible that these models were commissioned by non-native parties, in an effort to gain insight into these otherwise closely guarded ceremonies.