Kamleika
Yup'ik
St. Lawrence Island, Alaska
ca. 1890-1910
marine mammal intestine, sinew, hide, walrus fur, analine dyes
height: 44"
width: arm to arm: 57"

Inventory # E1795b
Sold
acquired by The Thaw Collection, now at the Fenimore Art Museum, Cooperstown, NY
PROVENANCE
Annie Oktokiyuk, St. Lawrence Island, AK, by descent from her father
Meryl Goldfarb, Chicago, IL
PUBLISHED
Donald Ellis Gallery catalogue, 1999, pg. 9
Brasser, Ted. J. Native American Clothing: An Illustrated History. Toronto: Firefly Books, 2009, pg. 355
RELATED EXAMPLES
National Museum of Natural History, Washinton, DC, T-1676 - See: Crossroads of Continents, Fitzhugh and Crowell, Smithsonian Institution, 1988
National Museum of the American Indian, New York, No. 6.8652 - See: Creation's Journey, Hill, Smithsonian Institution Press, WA, 1994, pg. 41
Constucted of sewn strips of marine mammal intestine, these elaborately decorated parkas were used for dancing on festive occasions, and were also worn by shamans when communicating with the spirit world.
Related Publications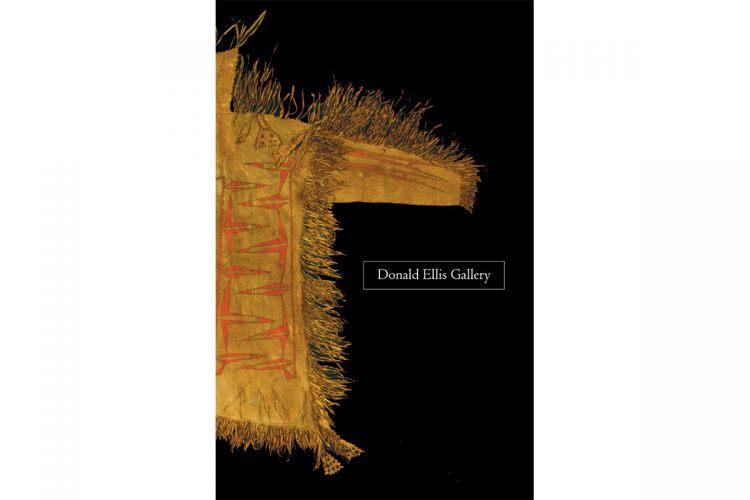 Out of print