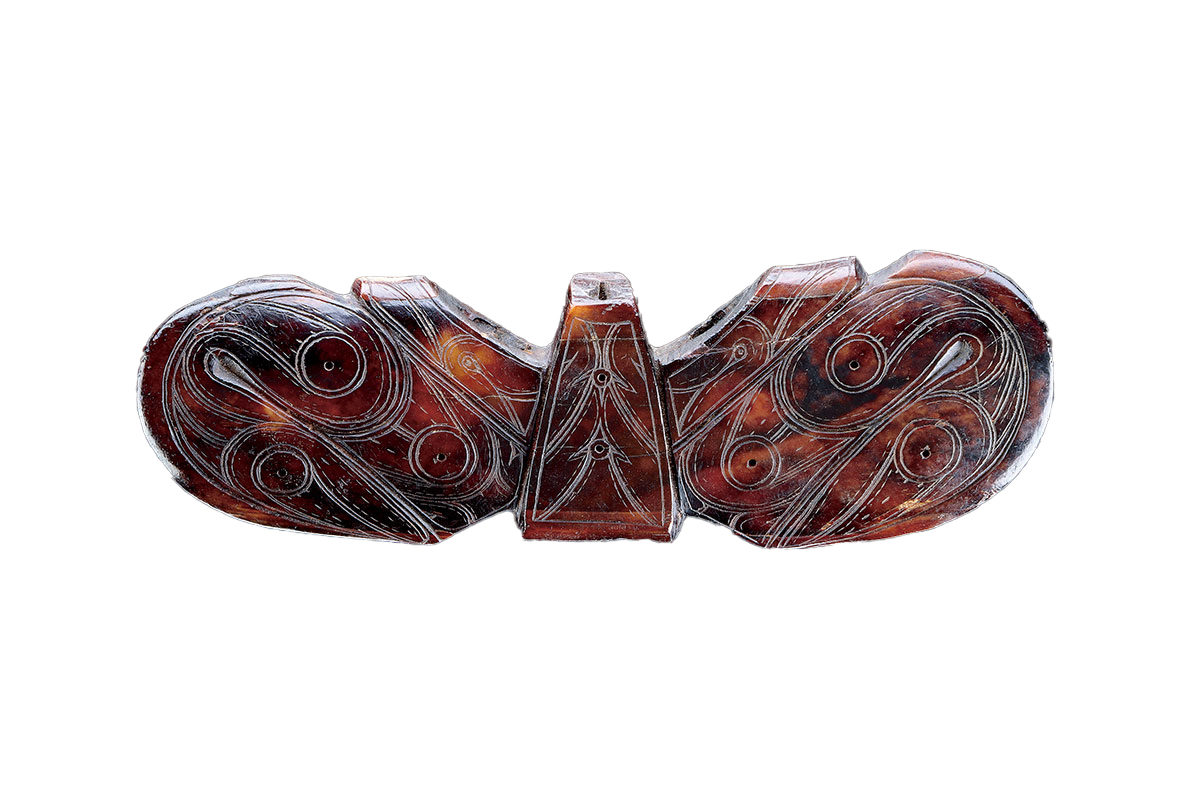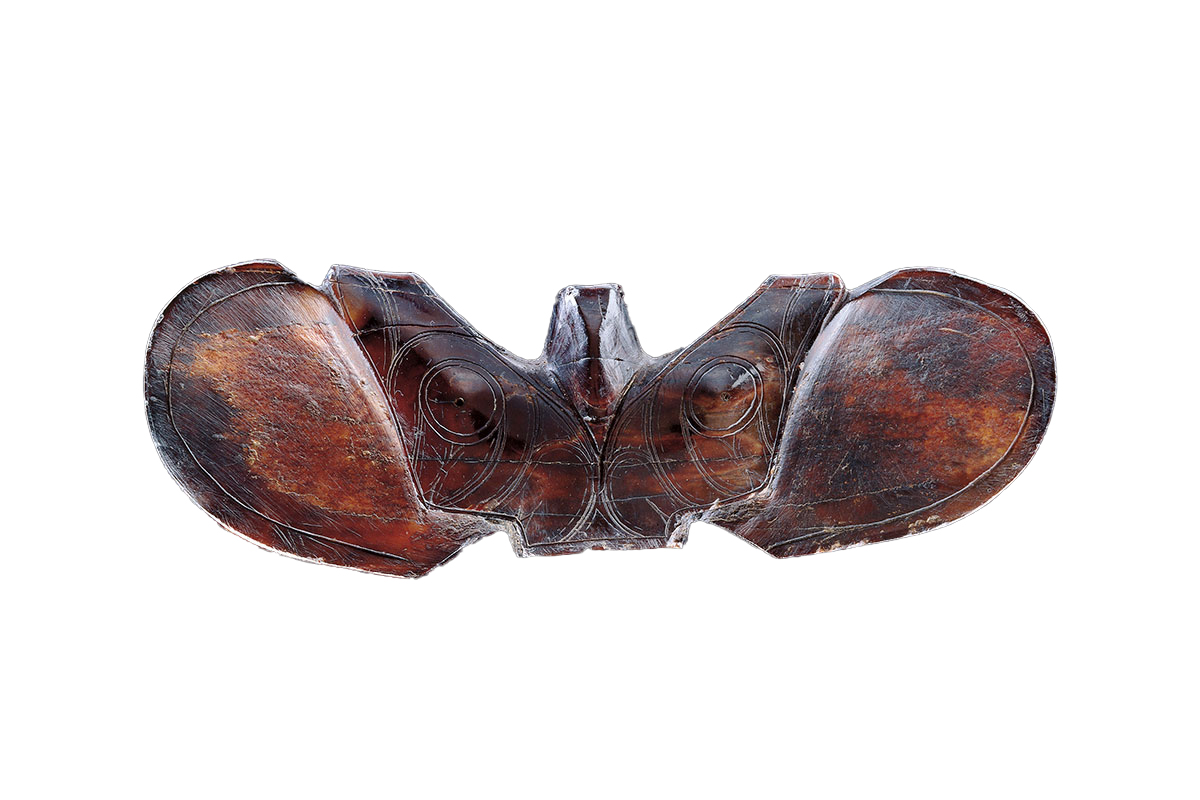 Harpoon Counterweight
Old Bering Sea III
Bering Sea, Alaska
300 – 500 CE
marine mammal ivory
width: 7 ½"

Inventory # CE3264
Sold
acquired by the Diker Collection, now at The Metropolitan Museum of Art, NY
Published
Ancient Eskimo Ivories of the Bering Strait, Wardwell, New York, Hudson Hills Press, 1986, pl. 99
Schatten Uit De Nieuwe Wereld, Deletaille, Brussels, Musee Royaux d'Art et d'Histoire, 1992, pg. 101
Donald Ellis Gallery catalogue, 2004, pgs. 12-13
Indigenous Beauty: Masterworks of American Indian Art from the Diker Collection, David Penney et al., New York, NY, Skira Rizzoli, 2015, pgs. 19 and 65
Exhibited
American Federation of Arts, New York, July 1986 – January, 1988
Musees Royaux d'Art et Histoire, Brussels, September 15 – December 27, 1992
The toggle harpoon of the prehistoric Inuit is a marvel of engineering. At the front is an ivory point, usually fitted with a sharpened stone blade. The point is attached to a small ivory fore shaft, which allows it to pivot after striking the quarry, thus burrowing deep into the flesh of the animal. The fore shaft is fitted into a cylindrical ivory socket piece which in turn is fastened to the front of a large wooden shaft. At the rear of the shaft, an ivory counterweight or "winged object" is often attached.
Over the course of approximately 1000 years spanning several different cultural periods, the basic design of the counterweight underwent a sequential evolution of design. What began as a more simple block device in the Okvik period (200 BCE – 100 CE) evolved during the Old Bering Sea III phase (300 – 500 CE) into a highly developed art form, as demonstrated by the beautiful example illustrated here.
Although other Old Bering Sea counterweights incorporate similar zoomorphic forms, here they have been greatly refined. The engraving on the outer edges of the wings possibly portray sculpins, a deep sea fish, the artist capturing their essence with two pairs of circular eyes and an overall swirling design. At the top of each wing, the head of a seal or walrus is suggested.
The streamlined sculptural form of this winged object is perfectly complimented by the flowing curves of the engraved linear designs. Working within the confines of both the functional and iconographic requirements of a harpoon counterweight, the artist has transformed a utilitarian hunting tool into a work of exceptional grace and beauty.
Related Publications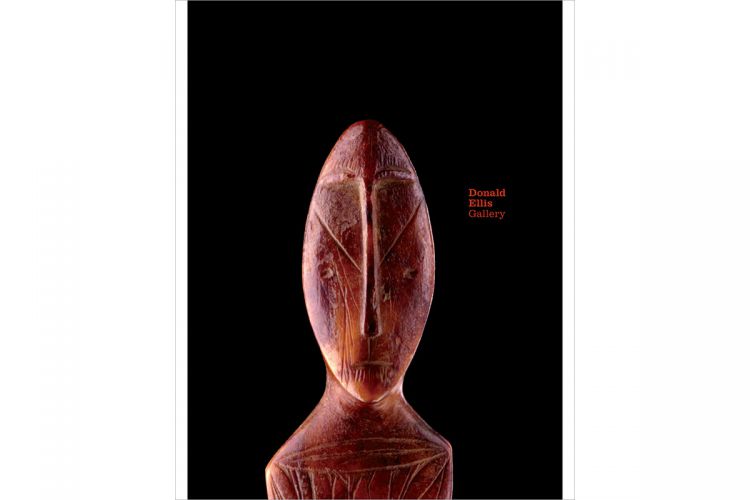 $30.00 USD