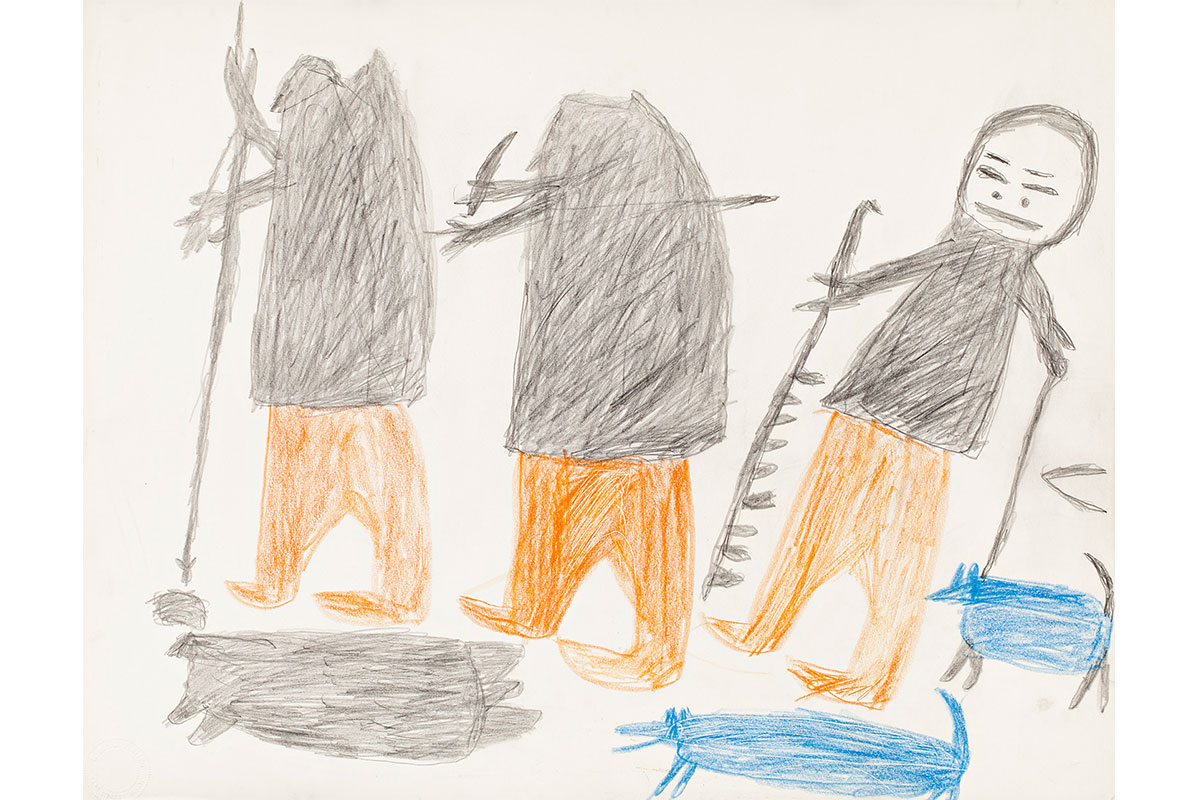 Untitled (Three Hunters, Two Dogs and a Seal)
Parr, 1893-1969
Inuit
Cape Dorset, Nunavut
ca. 1964-65
graphite and coloured pencil on paper, signed in syllabics
height: 20"
width: 25 ¾"

Inventory # C4272
Please contact the gallery for more information.
Provenance
Wagonfeld Collection, Denver, Colorado
Isaacs/Innuit Gallery, Toronto, ON
Exhibited
Loveland Museum and Art Gallery, Loveland, Co, 2004
Published
Survival: Inuit Art, Feheley et. al (eds), Loveland Museum and Art Gallery, 2004, p. 123.
REFERENCES
For analysis of the artist's drawings see Ingo Hessel: "The Drawings of Parr: A Closer Look" in Inuit Art Quarterly, Fall 1988.
Parr began working with colour around 1963 and took to it enthusiastically. His style changed: the drawings became looser as well as narrative and more action-oriented, rather than simply displays of animals and humans.