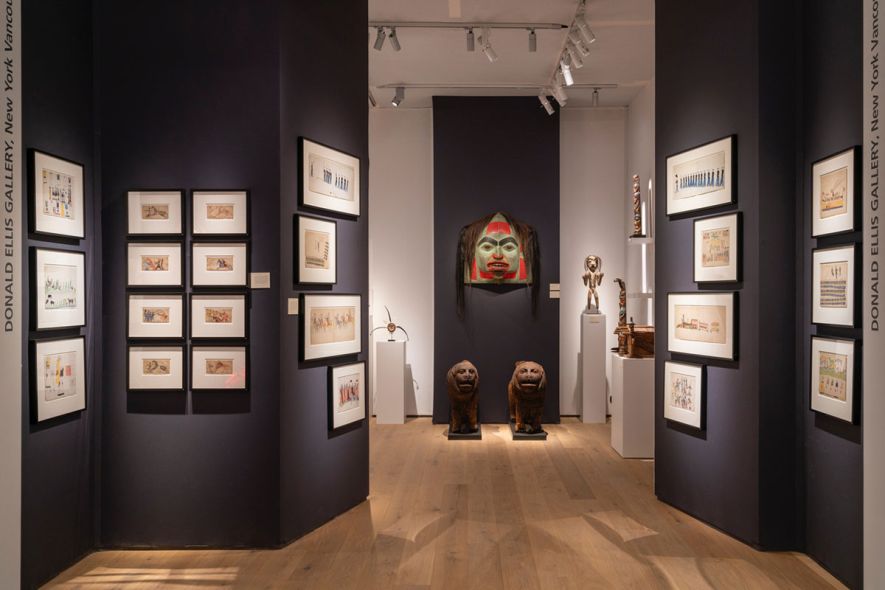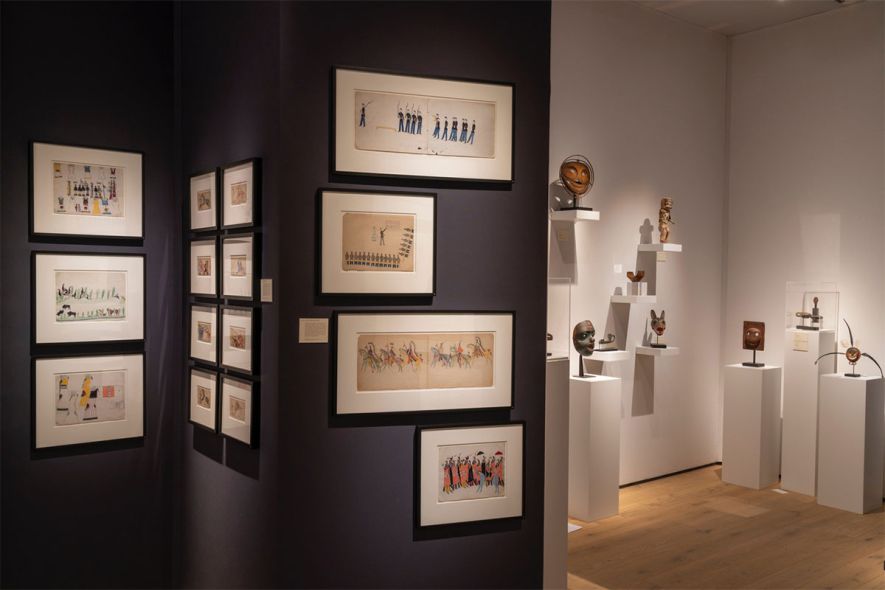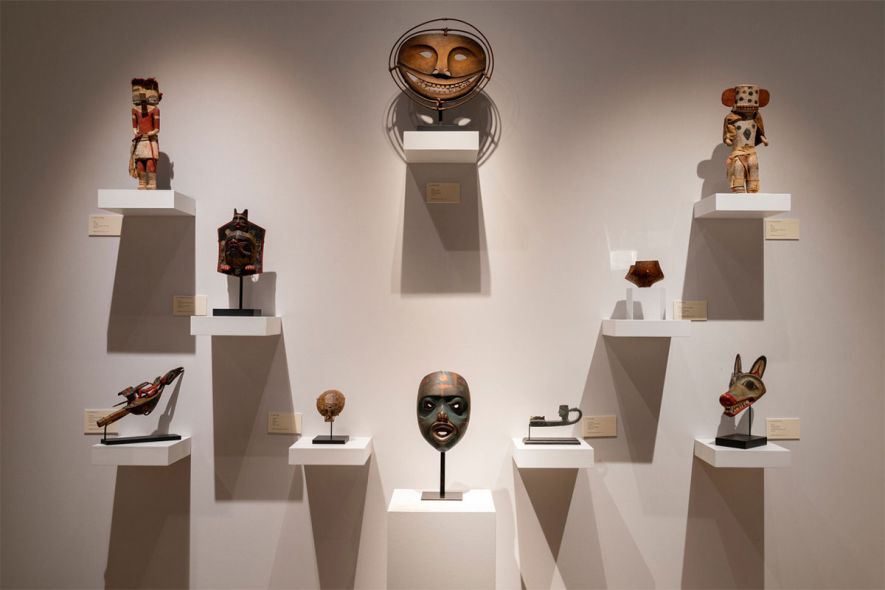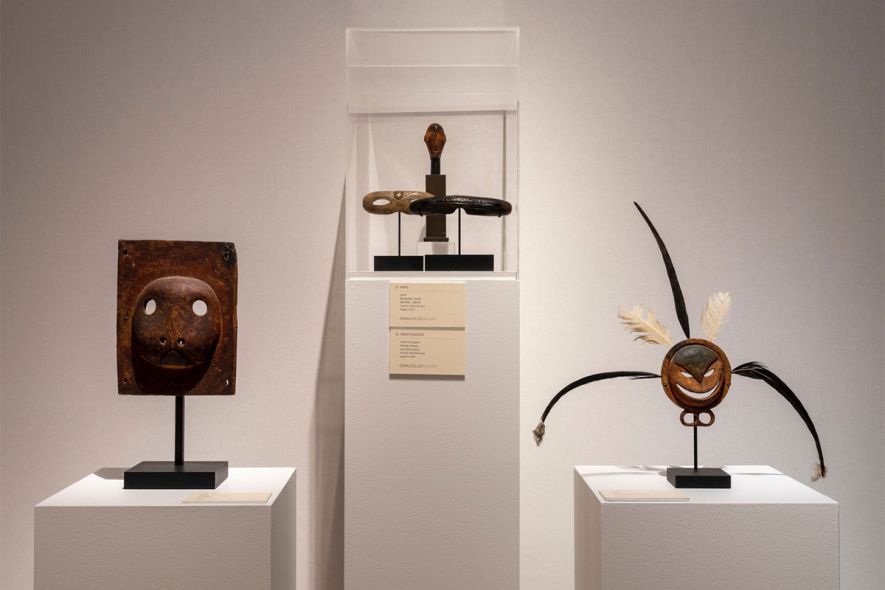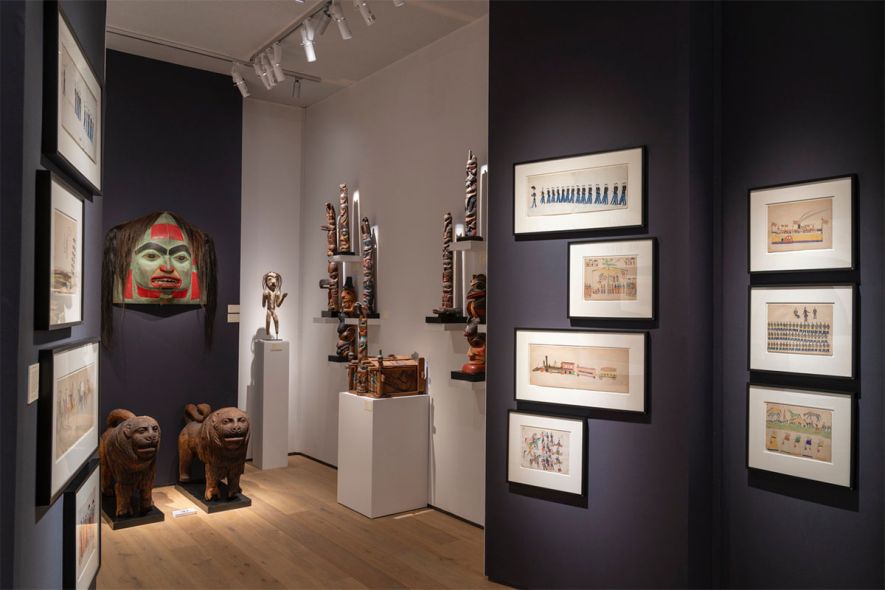 TEFAF New York Spring 2023
May 12–16, 2023
Park Avenue Armory, New York
Donald Ellis Gallery is pleased to participate in TEFAF New York Spring 2023, held at the Park Avenue Armory, May 12-16, with an invitation-only preview on May 11.
The gallery will present an extraordinary group of drawings by Cheyenne warrior artist Nokkoist (Bear's Heart, 1851-1882) created during his incarceration at Fort Marion, Florida, in 1876. Remarkable in their seamless provenance, they constitute the most significant body of 19th century Plains pictographic work ever to come to the market.
The gallery will also present an important selection of historical Indigenous sculpture. Highlights include a rare pair of carved monumental Haida lions, ca. 1840, likely commissioned by a military officer or an Anglican minister; an outstanding collection of beautifully carved model totem poles, several of which are attributed to known artists; and an exceedingly rare model Great House by Haida artist John gwaay t'iihld (1813-1912) that was likely commissioned for the Columbia World Exposition in Chicago in 1893.
Highlights of the Exhibition