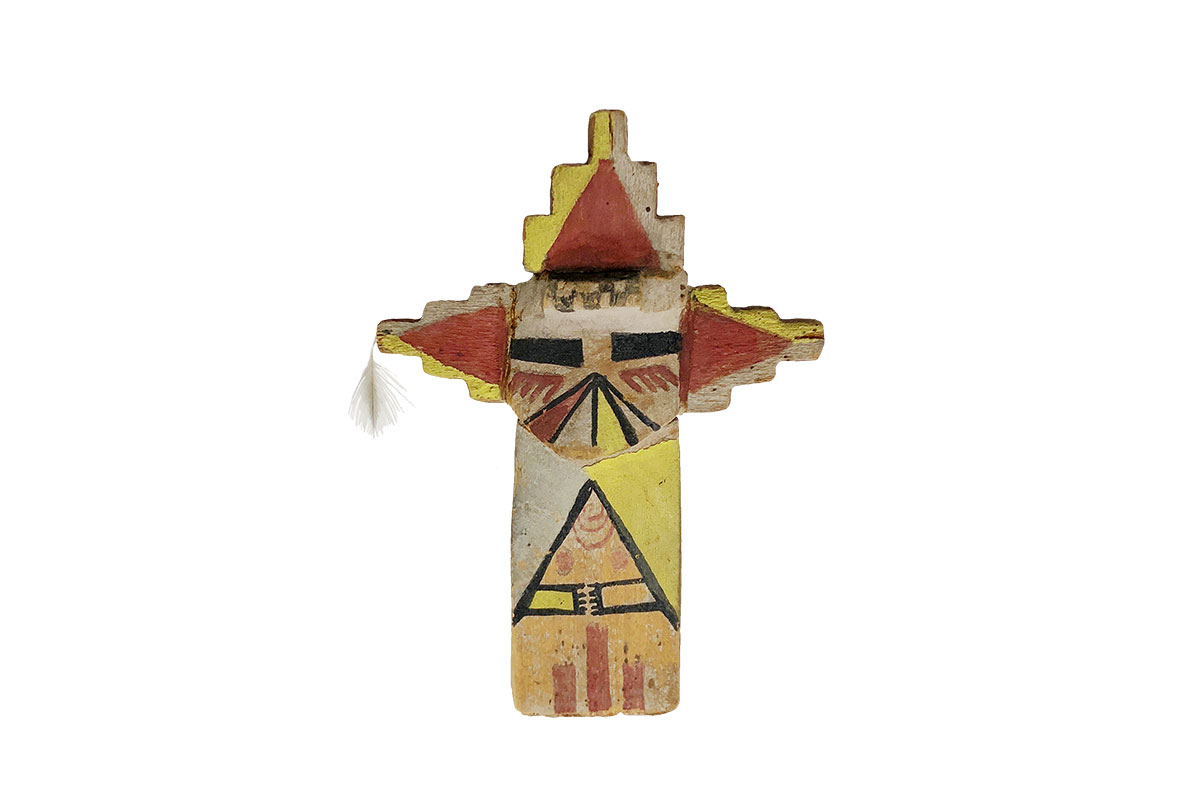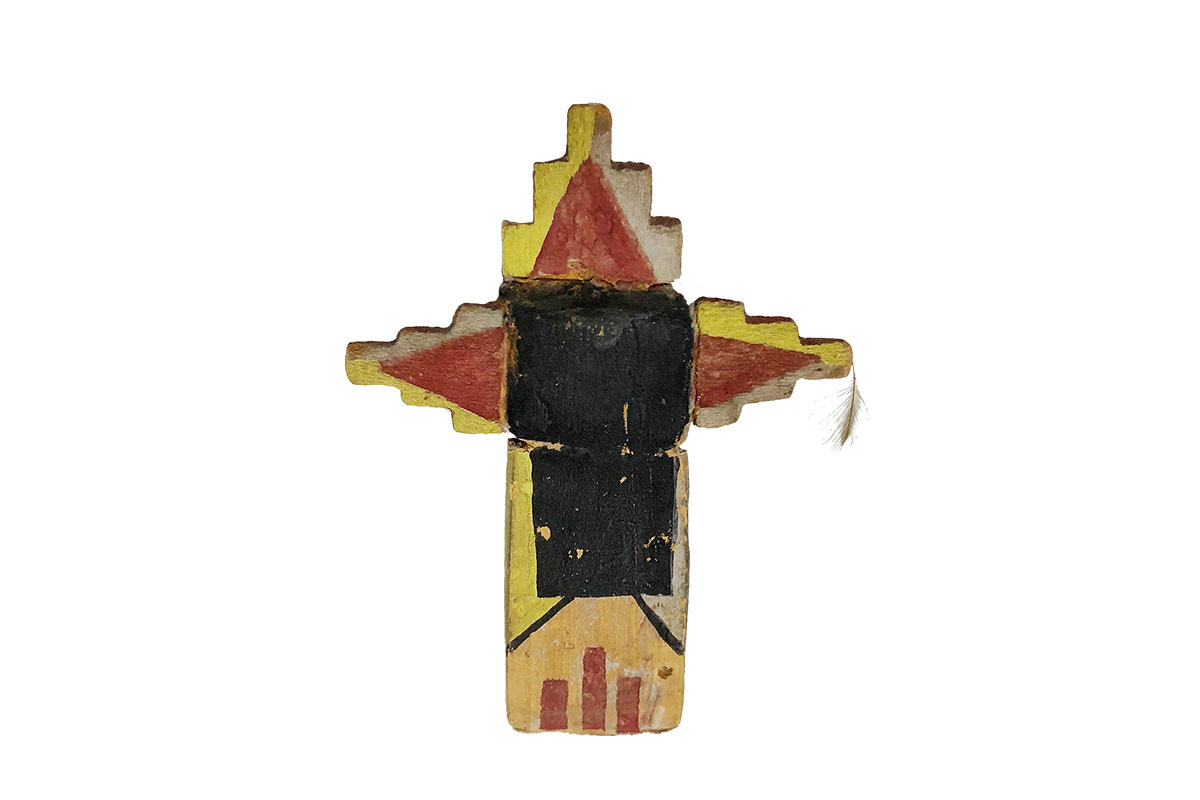 Shalako Mana Katsina
Hopi
Arizona
ca. 1900
cottonwood, paint
height: 6 ½"
width: 4 ¾"

Inventory # S4409
Please contact the gallery for more information.
PROVENANCE
The Ben-Zion Collection
Private collection, New Mexico
Distinguishing early katsina dolls can be a difficult endeavour. While some of the verbal metaphors cited in katsina song are of great historic continuity, the elaborately painted symbolism on carved representations is a fairly recent innovation. In the early 19th century, katsinam still appeared as flat, board-like figures, their faces minimally painted with a limited range of colours. The particular style of the tableta and dress as well as the hatched designs painted on both cheeks all indicate that the present work represents Shalako Mana, the female companion of Salako Taka. Carved and painted in an early style dating to the late 19th century, such works were commonly placed on walls or hung under the roof of the house in order to familiarise children with the katsinam and their songs and dances.