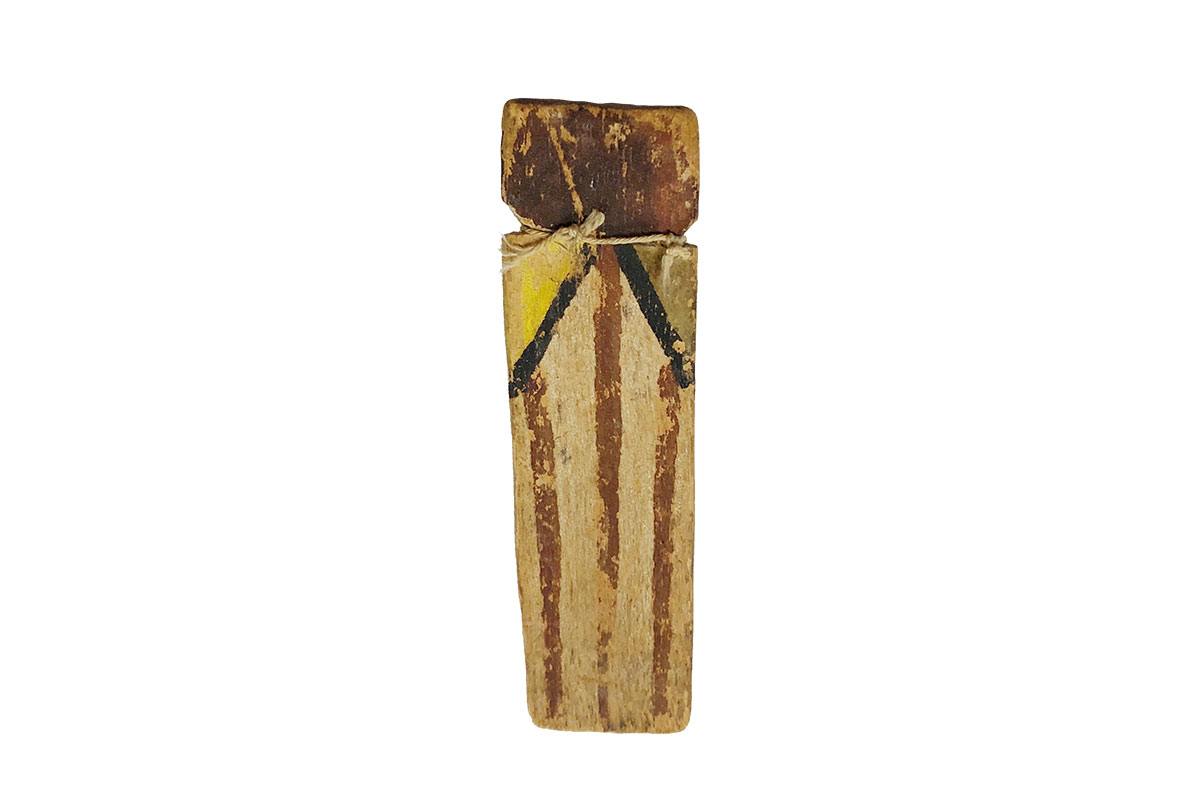 Puch 'Tihu or Hano Mana Katsina
Hopi
Arizona
late 19th century
cottonwood, paint
height: 5"
width: 1 ½"

Inventory # S4410
Please contact the gallery for more information.
PROVENANCE
Private collection, New Mexico
Perhaps the best known form of katsinam are carved and painted wooden figures commonly referred to as 'kachina dolls' by non-Natives, but known as tihu (pl. tithu) to the Hopi. In the early decades, tithu were carved only by the Hopi, Zuni, and Western Keres peoples. Adjacent cultures including the Navajo had no comparable tradition before the commercialization of katsina dolls in the early 20th century. Hopi katsina dolls from the late nineteenth century tend to be flat and only minimally painted with native pigments. Meant to be displayed inside the house, uninitiated children learnt about katsina songs and dances through storytelling. Without this context, distinguishing early katsinam can be difficult. The present figure likely depicts Puch 'Tihu or Hano Mana, one of the first katsinam gifted to children.