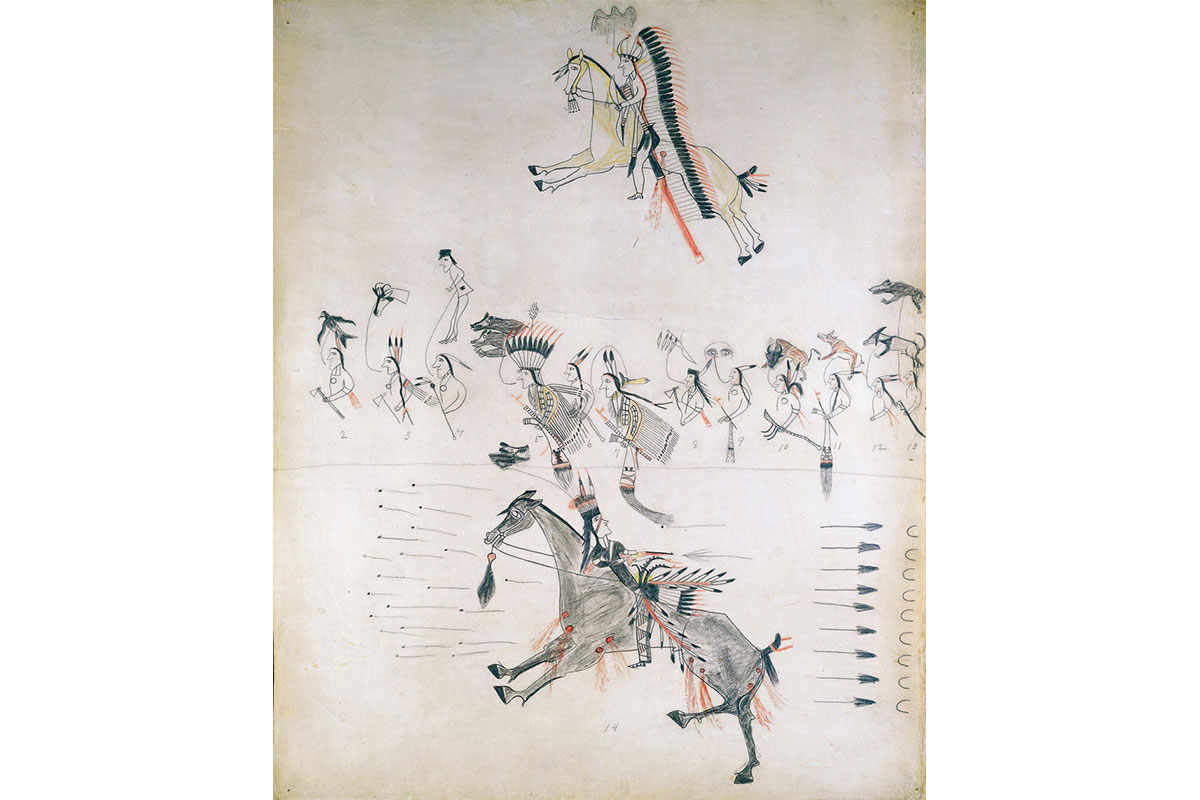 Views
Drawing
Cheyenne
Central Plains
ca. 1870
paper, graphite and coloured pencil
28 x 22 3/4"
Inventory # P1338-a
Sold
Provenance
Reportedly collected at Standing Rock, SD, in the late 19th century
Ex. collection Milwaukee Public Museum, Milwaukee, WI
Essay
This important drawing is a rare, large example of a Plains visual tradition known as "ledger art", an innovative artistic response to the upheaval experienced by Plains peoples in the late 19th century. During this period, traditional life ways on the Plains altered dramatically as non-Native settlers pushed west and the military forced tribes from their traditional lands onto reservations. Trade goods such as glass beads, metals, blankets and synthetic dyes became widely available, as did paper to supplement hide as a graphic medium. The paper used was most commonly lined, originating from accountants' ledger books, but more rarely, the artist used unlined paper. A common theme in ledger art, as seen here, is the dramatic depiction of a warrior's daring exploits in battle. One of a group of three drawings formerly in the collection of the Milwaukie Public Museum, this work is exceptional for both its exquisite artistry and monumental scale.
Previous
Tie Creek Ledger (pages 137 and 138)
Cheyenne, Central Plains
ca. 1870
P4138-137
See more