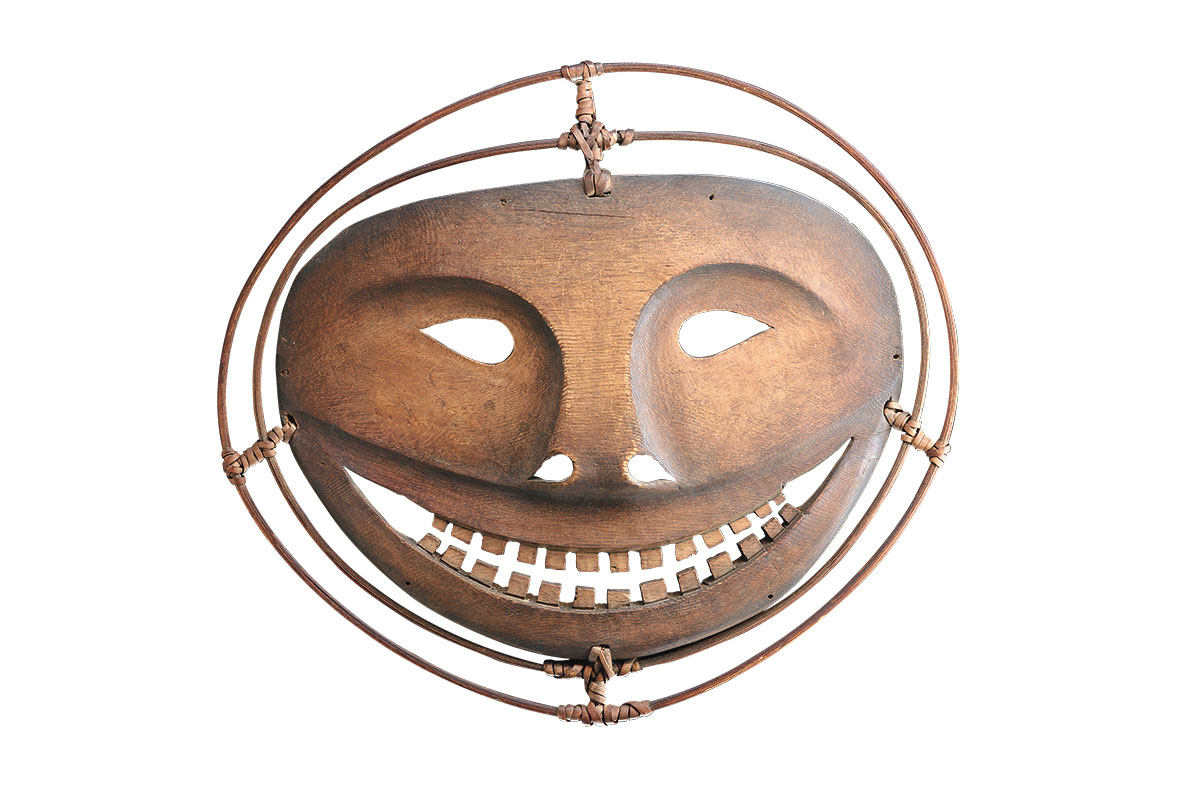 Dance Mask
Yup'ik 
Southwest Alaska
late 19th century 
wood, vegetal fibres
width: 13"

Inventory # E3236
Sold
Provenance
George and Rosemary Lois, New York, NY
Donald Ellis Gallery, Dundas, ON
Private collection, Toronto, ON
Published
Donald Ellis Gallery catalogue, 2005; pg. 13
This finely carved mask bears a remarkable resemblance to a pair of masks collected by A. H. Twitchell on the Kuskokwim River in the early decades of the 20th century. Twitchell, who had established a fur trading and mercantile business in the Kuskokwim region, collected a small, yet extraordinary group of Yup'ik masks. He referred to this type of mask as representing "Amekak" "... a spirit that lives in the ground [and] comes out at times but leaves no hole in the ground. The man then lies down and dies" (Fienup-Riordan 1996, pg. 120).
The similarities of style between the mask seen here and the pair collected by Twitchell are readily apparent. These include a thinly carved central face and delicately refined features such as tapered eyes forms, a finely shaped nose and tear-shaped nostrils. These elegant features wonderfully combine in this classic example of the Yup'ik masking tradition.
Related Publications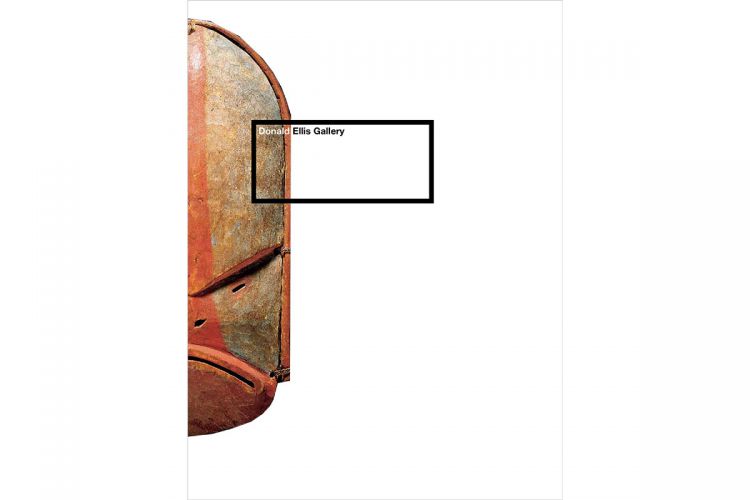 Out of print