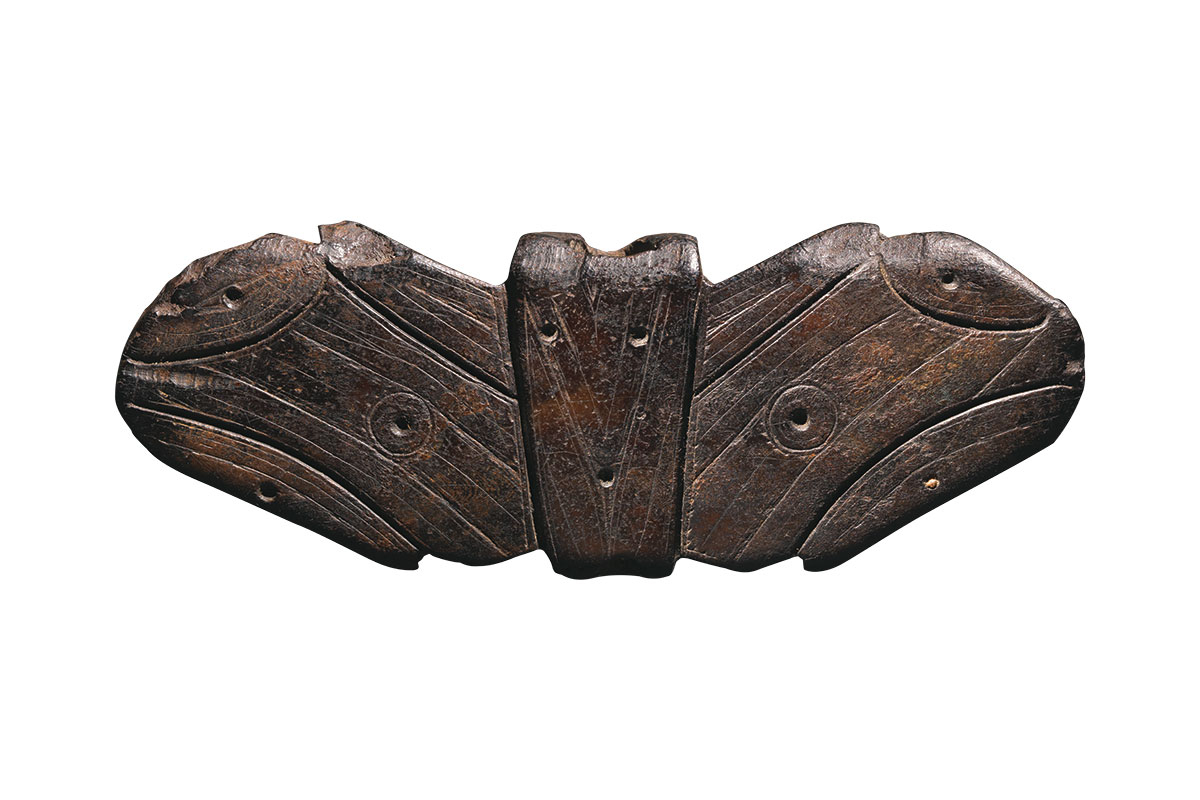 Views

winged object
Old Bering Sea II
St. Lawrence Island, Alaska
100 – 300 AD
marine mammal ivory
length: 5 3/4˝
Inventory # E4120-17
Please contact the gallery for more information.
PROVENANCE
Excavated at the Kiknig site in the summer of 2001
Martin Kogassagoon, Savoonga, AK
Bill and Carol Wolf, NJ
Published
Art of the Arctic: Reflections of the Unseen (Ivories), Ellis, London, Black Dog Publishing, 2015, pg. 57, pl. 42
Related Examples
The State Museum of Oriental Art, Moscow, cat. no. 115Dp-IV – See: Leskov, A.M. and Muller-Beck, H. Arktische Waljager vor 3000 Jahren: Unbekannte Sibirische Kunst. Munich: v. Hase & Koehler Verlag, 1993, pg. 120, pl. 76.
For an example with very similar design layout, flipped top to bottom see: Alaska State Museum – See: Larson, Dinah and Terry Dickey. Setting It Free: An Exhibition of Modern Alaskan Eskimo Ivory Carving. Fairbanks: University of Alaska Museum, 1982, pg. 11, pl. 99.
Previous
Pre-Koniag Culture
Kodiak Island, Alaska
500 BC - 200 AD
CE4280
Next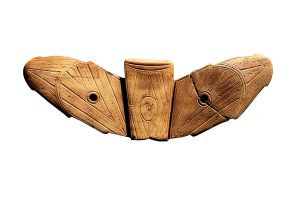 Old Bering Sea II
St. Lawrence Island, Alaska
100 – 300 AD
E4120-74
See more