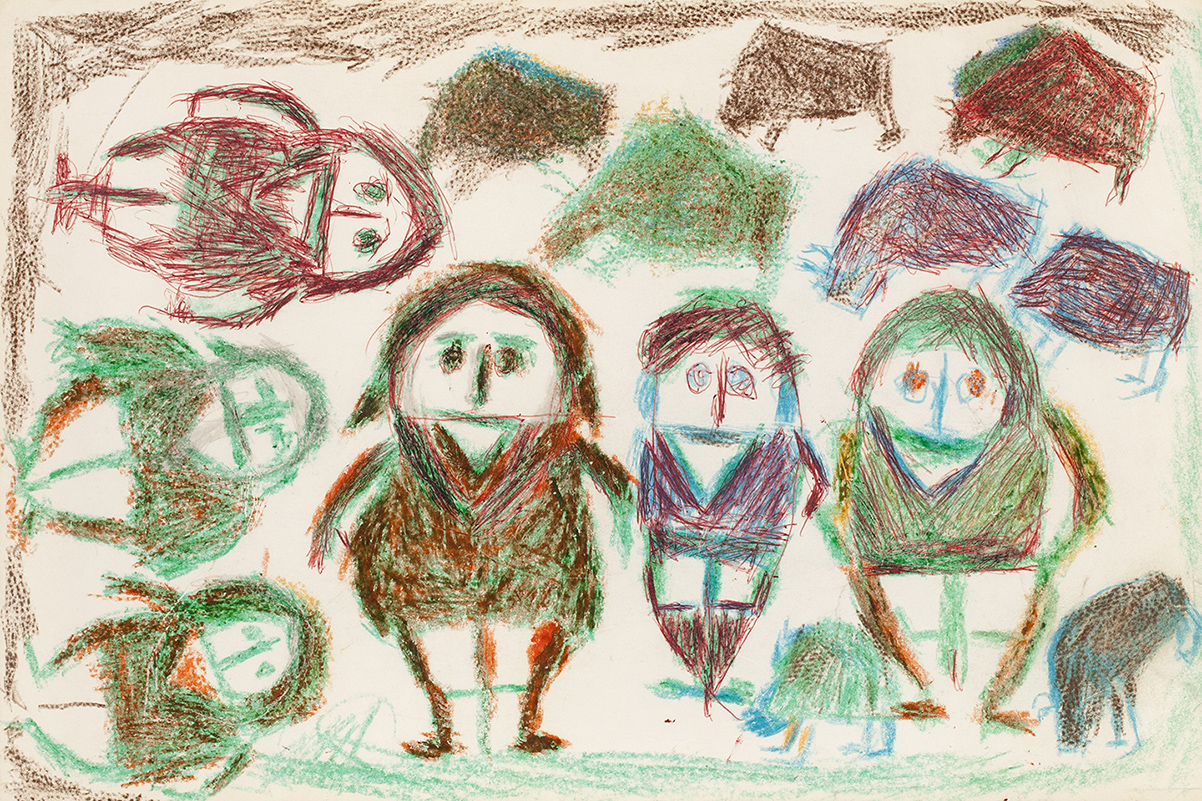 Views

UNTITLED (MEN AND MUSKOXEN)
John Kavik (1897-1993)
Inuit
Rankin Inlet, Nunavut
ca. 1981-83
coloured pencil and ink on paper
12" × 18"
Inventory # E4273
Please contact the gallery for more information.
Provenance
Wagonfeld Collection, Denver, CO
Exhibited
Loveland Museum and Art Gallery, Loveland, CO
Published
Survival: Inuit Art, Feheley et. al (eds.) Loveland Museum and Art Gallery, 2004, p.100.
Related Examples
For a similar drawing by Kavik see Dyck and Hessel, Sanattiaqsimajut (2009) cat. 103.
Kavik's drawing style is comparable to that of Anguhadluq (his childhood friend) and Parr, but Kavik's style is uniquely his own. He created most of his drawings between 1981 and 1983.
Previous
1200-1700 AD
E3850b
Next
Caribou Inuit
Northwest Territories
late 19th /early 20th century
CE4312-134
Sold
See more