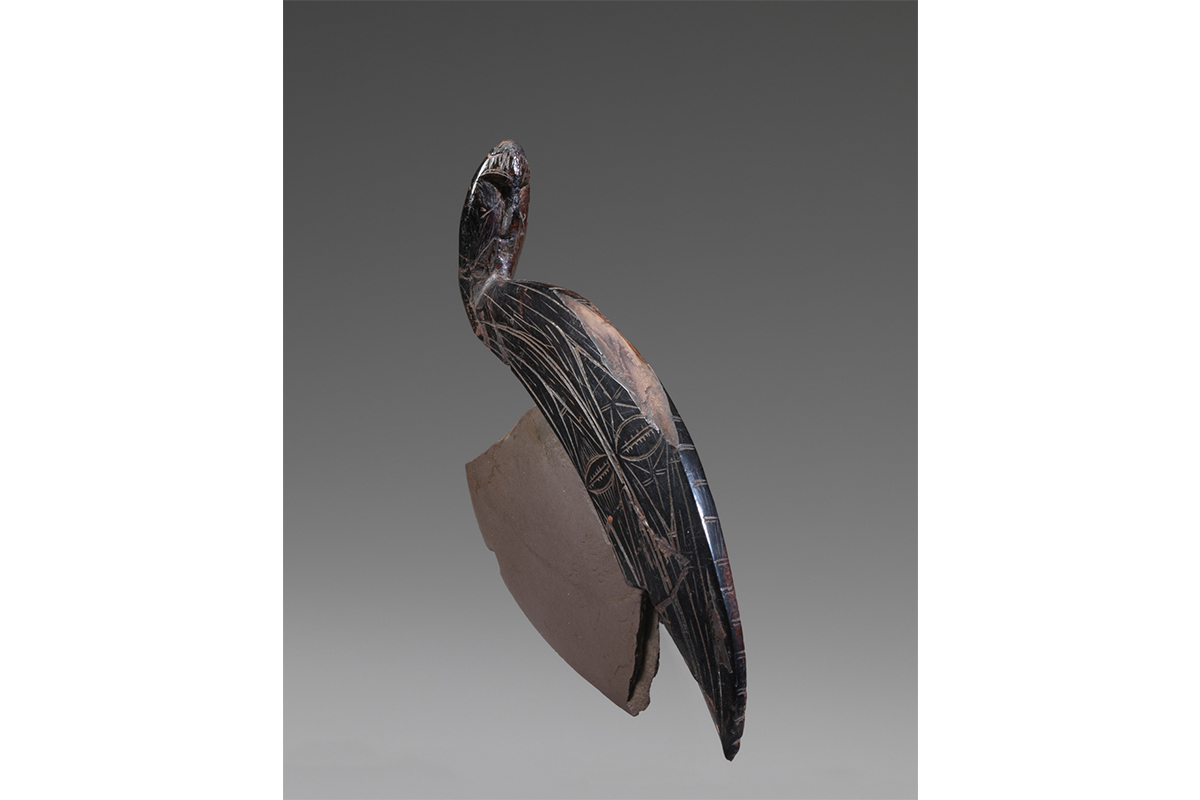 Views

ULU
Okvik
St. Lawrence Island, Alaska
300 BC - 100 AD
marine mammal ivory, slate
length: 5 ¼"
Inventory # CE4279
Please contact the gallery for more information.
Provenance
Excavated at Savoonga, St. Lawrence Island, Alaska, in the summer of 2000
Private collection, Belgium
Exhibited
Regards de Marchand, La Passion des Arts Premieres, Paris, Monnaie de Paris, September 9 to October 18, 2009
Published
Regards de Marchands, La Passion des Arts Premiers, Primedia sprl, 2009, pg 41.
Arts & Culture, Somogy Editions d'Art in Association with Musees Barbier-Mueller, 2007, pg. 41.
Related Examples
Princeton University Art Museum, No. 1998-486 - See: Fitzhugh, William, Hollowell, Julie, Crowell, Aron. Gifts From the Ancestors: Ancient Ivories of Bering Strait. New Haven: Princeton Art Museum, 2009, pg. 149, fig 11
Wardwell, Allen. Ancient Eskimo Ivories of the Bering Strait. New York: Hudson Hills, 1986, pl. 20 for an ulu featuring a human head, now in the Princeton University Art Museum, No. (1977-115)
Ibid, plates 29, 44, 50 and 57 for a group of animal form ulus
Previous
late 19th century
CE4083
Next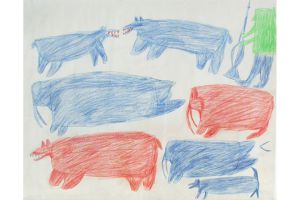 Kovinatilliak Parr (1893-1969)
Inuit
Cape Dorset, Nunavut
ca. 1960
E4244
See more